Good Saturday morning.  My project today was made using Susan's Bird and Wreath set.  I especially love the embossed bird and pine and thought I would try my hand coloring them with Copic markers.  Here's what I came up with.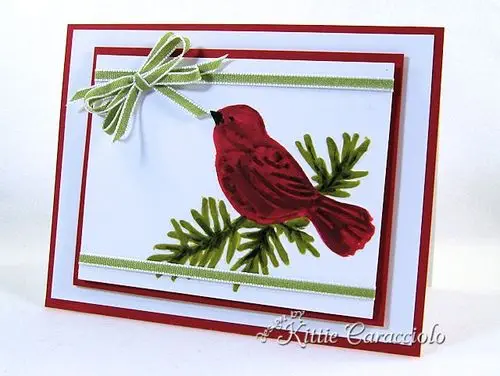 I decided not to use the upper pine section and to color only the bird section.  I love how the birds is sitting nestled in the pine and thought it would make a perfect clean and simple holiday card.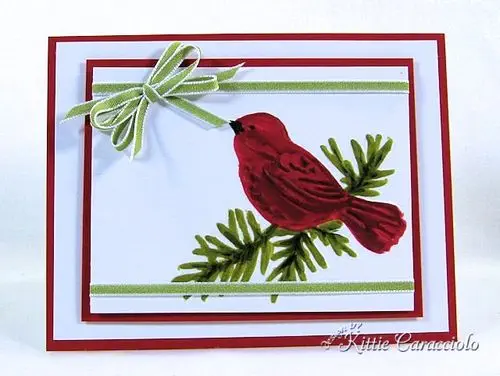 I embossed the image on white cardstock and carefully colored with the markers.  I tried adding dimension to the bird and pine by using darker and lighter colors of the red and green.  I think I will be able to do a better job the next time I try.  I got a little heavy handed with the dark red but I still like the way it turned out.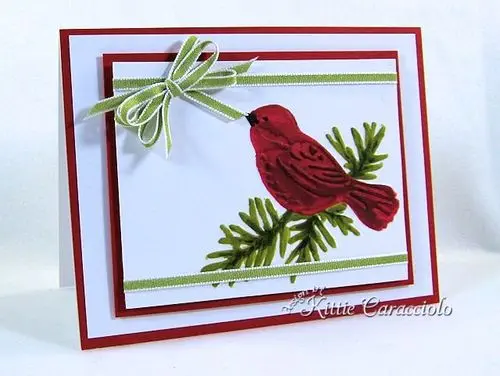 Thanks for stopping by today.  I am looking forward to some creative time this weekend and hope you have the opportunity to get crafty as well.
Paper:  White, Red    Copic Markers Olive G99, Pale Olive YG95, Dark Red R89, Strong Red R46, Accessories:  ATG, Big Shot, Teflon Bone Folder, Mounting Tape, Guillotine Paper Cutter, Old Olive Taffeta