Good Tuesday morning. I love the houses in the paper from the Snow Village pad. Tags are the perfect way to use up left over pieces of designer paper and I took a few photos to show how I make a fast and simple one.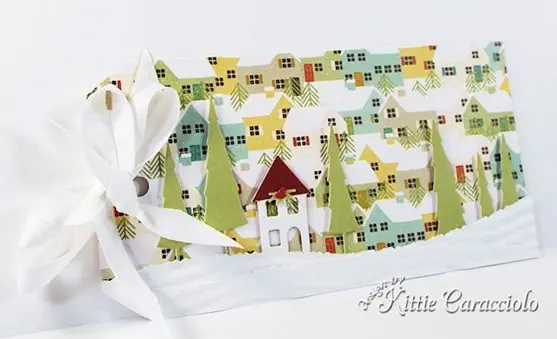 I attached the paper to the tag with ATG adhesive.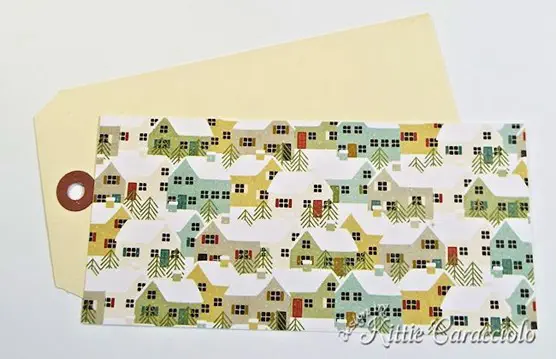 I didn't have enough to cover the whole tag but it didn't matter because the snow layer would cover it.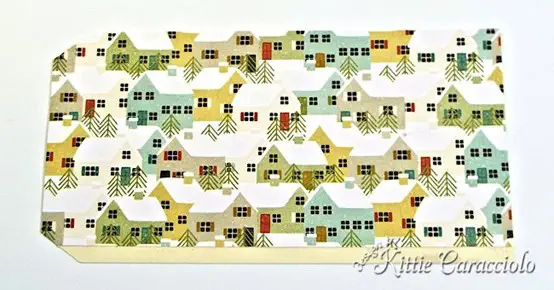 I cut the Cottage in the Woods using green, and cut the house section out again using white and cranberry. I cut the green house off and attached the white one in it's place. I added a couple sprigs of pine and red punched circles to the roof for holiday decoration.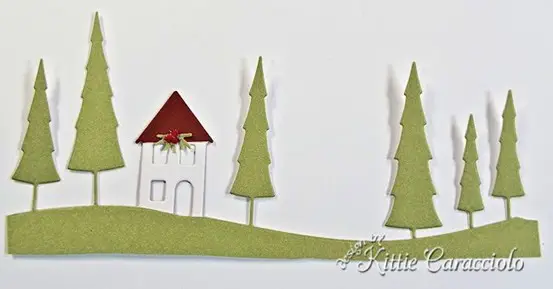 I turned the tag over on a piece of white cardstock and used it as a template to draw the outline for the snow ground cover and cut it out with deckle scissors.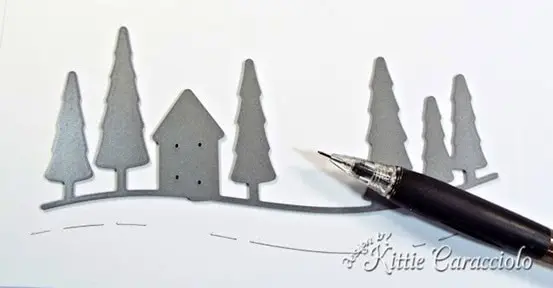 I crimped the snow piece with my wave crimper.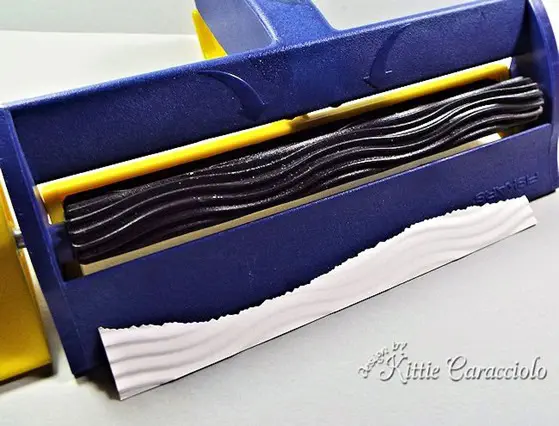 I attached small pieces of mounting tape to the back of the trees to hold them in place when attaching to the tag base.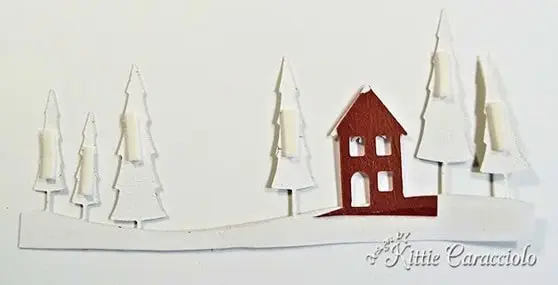 I attached the snow section over top of the landscape and attached it to the tag.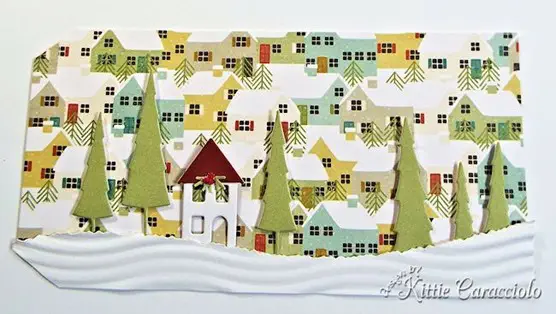 I punched a 1/4" circle in the paper to match the hole on the tag and attached a multi loop bow to finish.  This tag only took a few minutes but turned out so cute.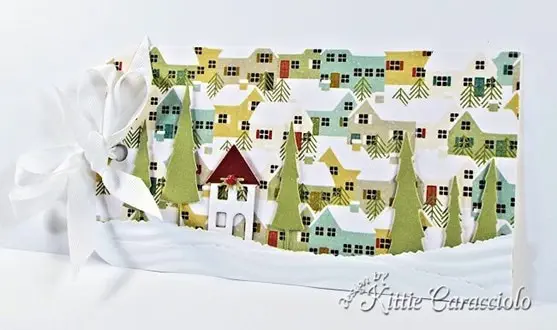 Thanks for stopping by and I hope you have a great day.
Tag Size:  6 1/4" x 3 1/8"