Good Saturday morning.  I have another spring project to share with you today with a flowering tree and a couple sweet bunnies. I made a card a few weeks ago made with the Small Alder Tree covered with Heather Flower Soft.  This time I used the Grand Alder Tree layered with two small trees to create dimension and covered with the flower soft.  I love how the tree turned out.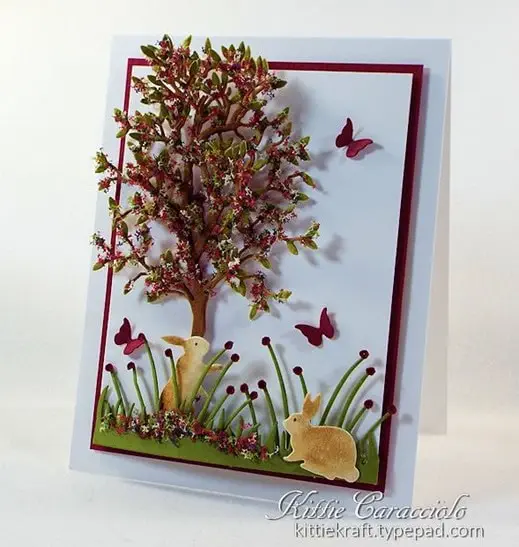 I started by cutting the tree using white cardstock and colored them with a brown and green Copic marker.  I applied tiny thin strips of mounting tape to the back of the small trees and attached them together and then to the larger tree.  I applied Crafter's Pick glue around the leaves and limbs and sprinkled on the flower soft.  I attached the tree to the card base with glossy accents.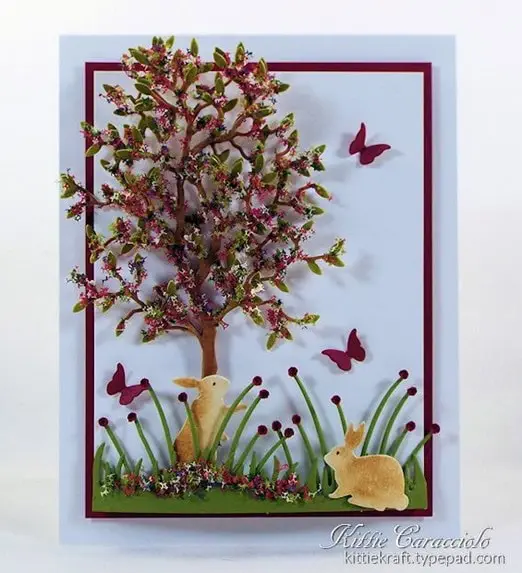 I cut two tall grass sections, cut the off from the bottom to make them shorter and attached them to the grass layer with ATG adhesive.  I punched out several 1/8" circles, formed them with my tiny tipped stylus and molding and attached to the tips of the grass. You can't tell in the pictures but the grass was cut a little larger than the base and attached on both sides with glue dots and allowing the grass to bow out a little away from the card base.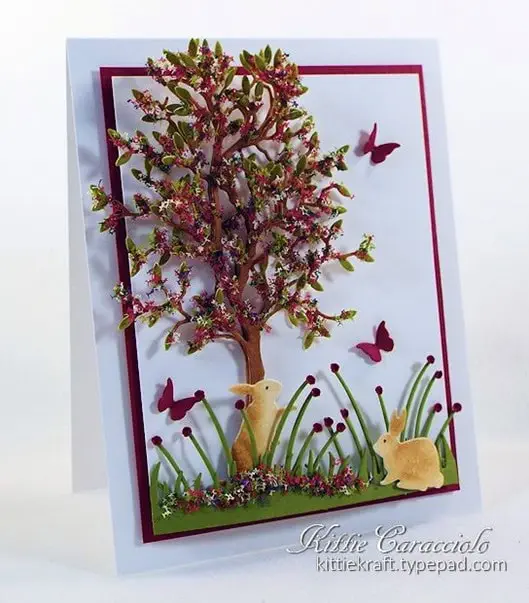 I finished by adding a few butterflies, a couple of bunnies and some flower soft in the grass right under the tree area for the final touch. I love making seasonal scenes and spring sure gives me lots of inspiration to work with.  
Thanks for stopping by today and I hope you have a wonderful weekend.
Card size"  5.5" x 4.25"