Good Friday morning.  I am so happy the weekend is almost here.  I guess I start too many of my Friday posts off with that line.  I can't seem to help myself.  LOL!  My project today was made using the new Impression Obsession Heart Frame Square.  I love the heart shaped vines and flourishes and thought it would be so pretty made in pink and white.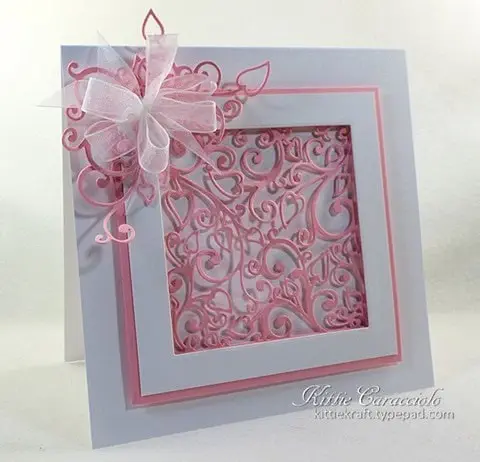 I created a white frame layered with pink, attached thin strips of mounting tape to the back and attached it over the heart frame. I attached a second layer of mounting tape strips and then attached it to the card base.  I didn't want the heart vines to be flat to the card base.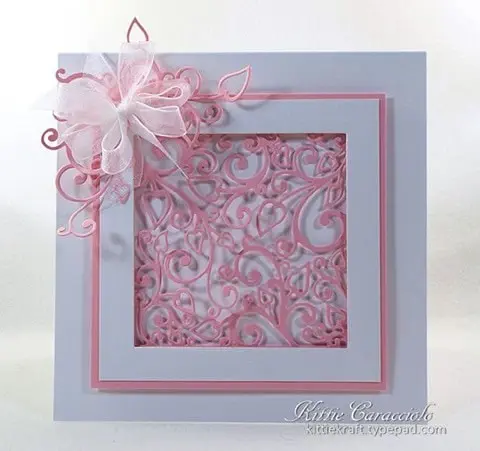 I cut a second heart frame and cut it apart so I could use the vines to create an embellishment.  I curled the vines lightly with my fingers and attached them to the frame with glossy accents.  I added a soft white multi loop bow for the finishing touch.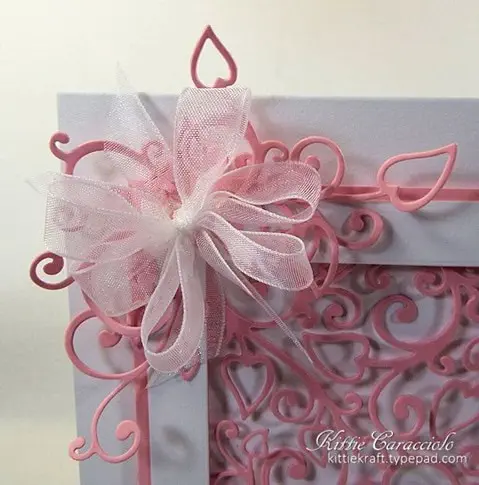 Here's a closer view of the pretty heart shaped opened leaves. I think they are so pretty.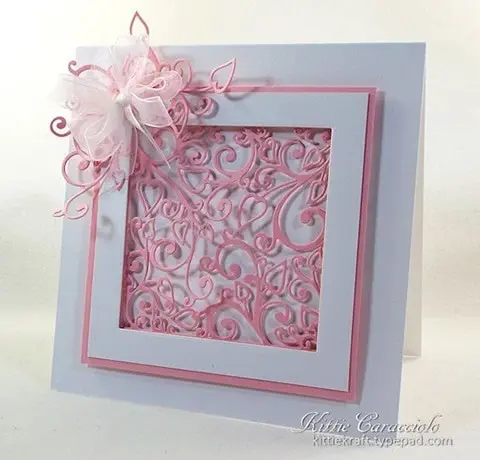 Thanks for coming by today and I sure hope you have a good weekend.
Card size:  5.25" square