Good Monday morning.  I have another project to share with you today using Susan Tierney Cockburn's newly released Garden Notes Hydrangea and Garden Patch 7/8 Inch & Mini Leaves  die sets and The Best Things In Life sentiment stamp all by Elizabeth Craft Designs.  Before I start I want to clarify that this tutorial may be like the blind leading the blind as this is the first time I've played with Susan's hydrangea.  I just thought while I was making it I would take some step by steps in case it may be helpful to others.  Another thing…..  I got so caught up in trying to figure out how to place the leaves on the flower and stem to make them look natural that I forgot to take pictures of those steps.  LOL!  I'm such a knucklehead.
Susan has four different frame sets and each one comes with mini flowers and leaves.  I'm in love!!!  For those of you who have known me for a while you know that I have a fondness for using frames with my projects.  I simply adore the simplicity of Susan's blocked frames.  The square frame I used brings interest to the background without taking away from the focal point.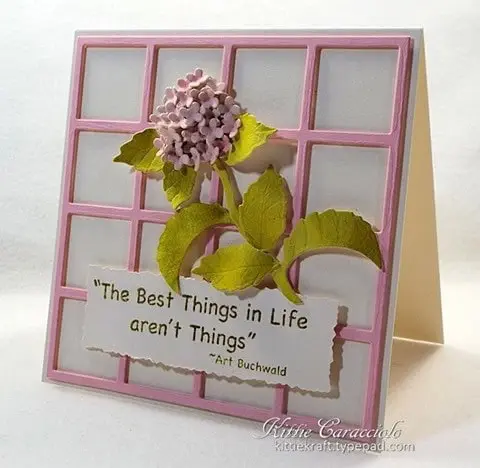 Hydrangea blossoms always seem to vary in color from lighter to darker.  I decided to color wash some watercolor paper to create both my flower petals, stem and leaves.  I misted a fairly heavy layer of water on the paper to prepare it for the ink.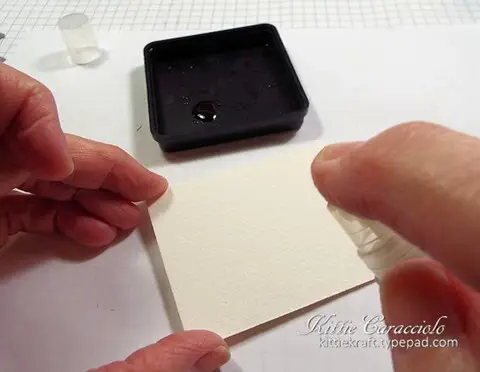 I painted paper using a waterbrush and straight reinker.  Color washed ink always dries lighter than it looks wet so make your color darker than you may want it to appear when dry.  You'll notice in pictures further down that my pinks ended up lighter than I had intended.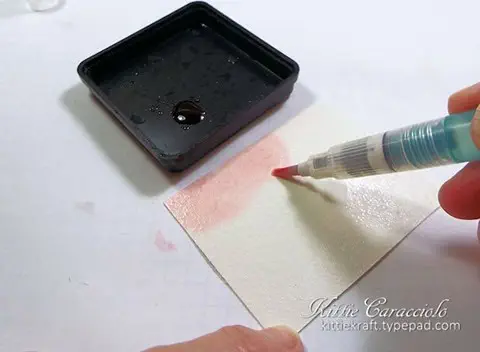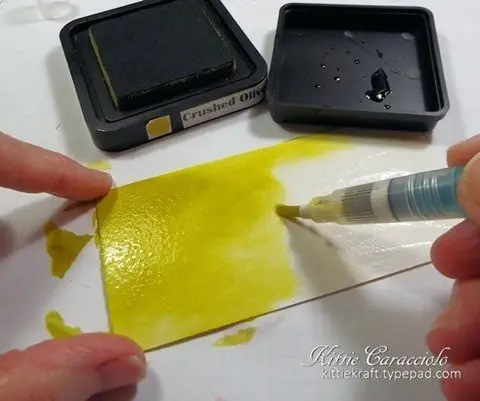 When finished painting the paper I dried it well with my heat gun.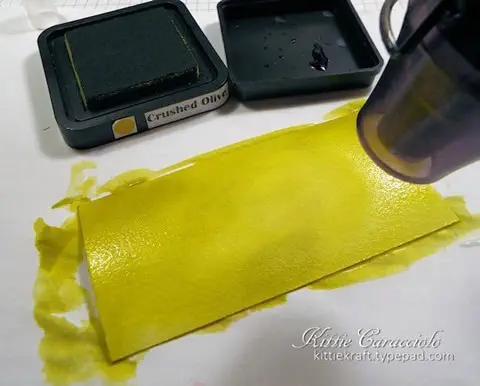 I cut the full main stem twice and a few extra leaves.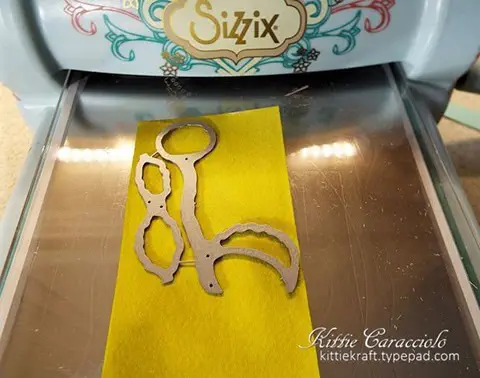 I cut two full sets of the flower petals.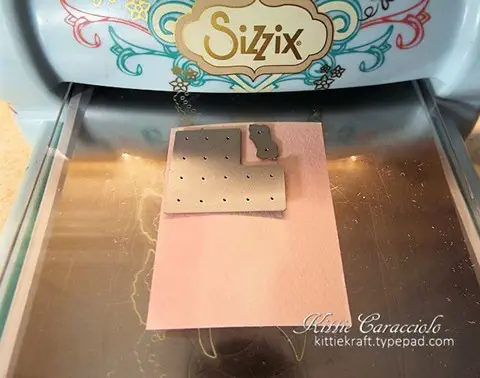 Using the stylus and molding pad I lightly formed all the petals.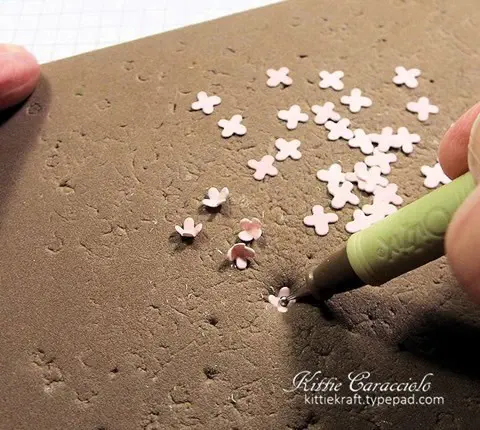 I didn't want my hydrangea to appear flat so I decided to use on of the painted leaves to add a little height to the center of the flower.  I attached it with rolled double stick tape.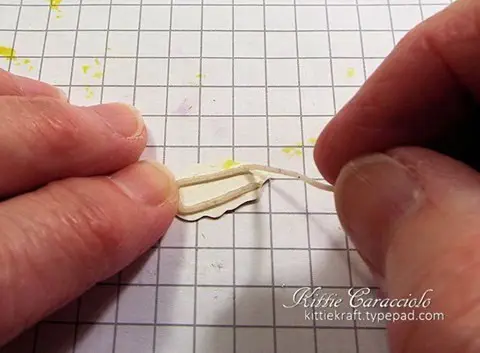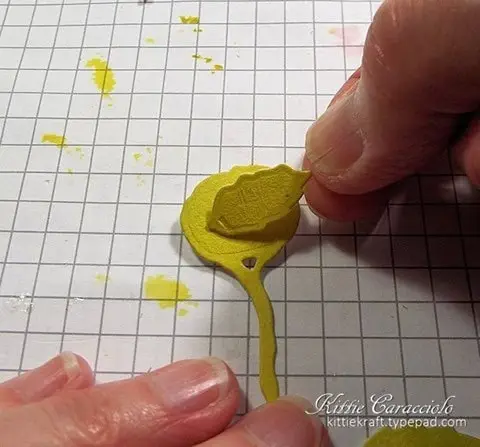 I applied a fairly thick layer of glossy accents all the way across the bottom of the flower base and attached the petals.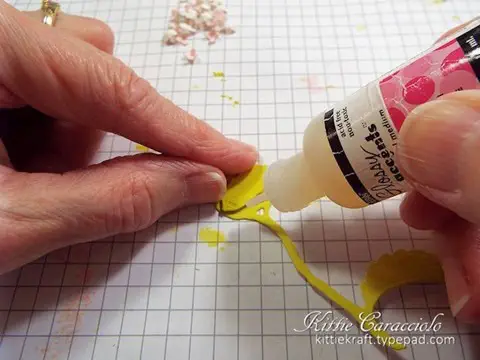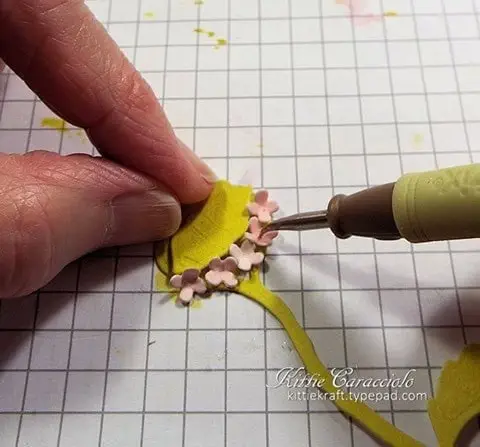 After getting the petals placed all the way around the base I decided to cut a small circle to add one more level to the center of the flower.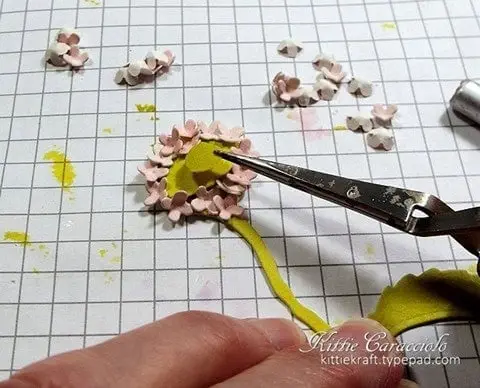 I continued to add petals until I filled in all the layers of the flower base. I had petals left over so I started attaching petals over top of petals to create a natural looking flower.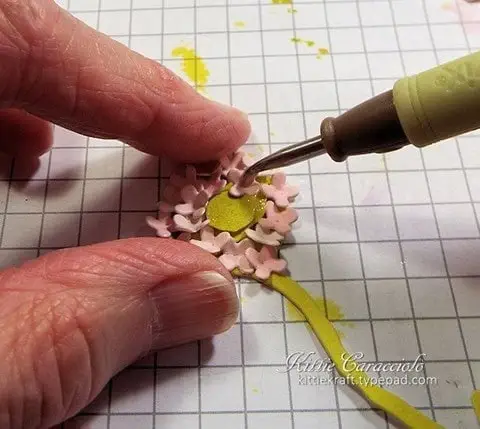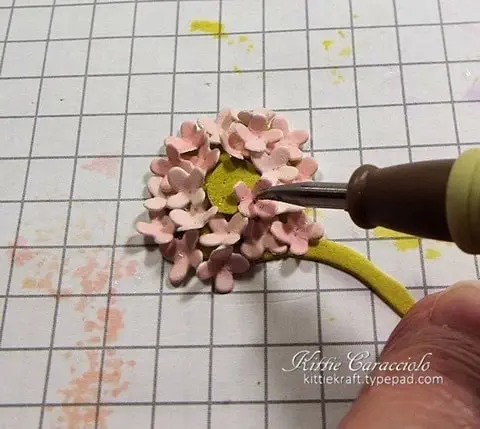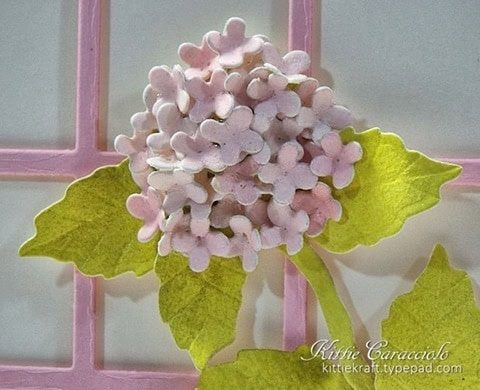 I scored the leaves with the leaf tool and then bent and formed them with my fingers.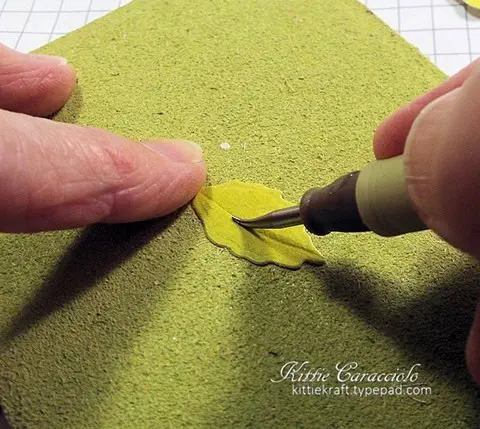 I Googled hydrangea photos to see if I could get a good idea of how I should place the leaves for the most natural appearance possible. I liked the pictures that showed leaves surrounding the big flower so that what I tried to do.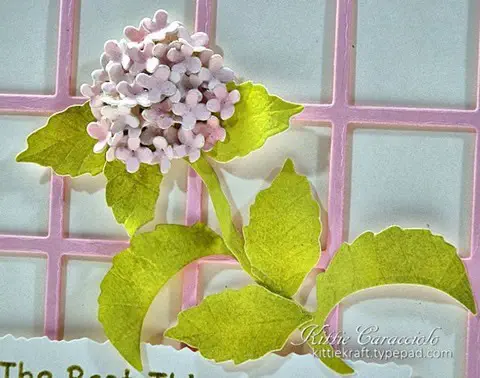 I attached the frame to the card base with strips of rolled up double stick tape.  The sentiment was attached with mounting tape.  The flower was attached to the frame with glossy accents.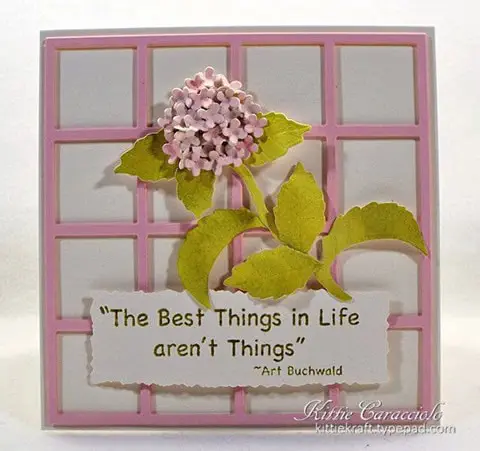 I love this sentiment.  "The Best Things in Life aren't Things".  I thought it would be perfect paired with the simplicity of the single hydrangea flower.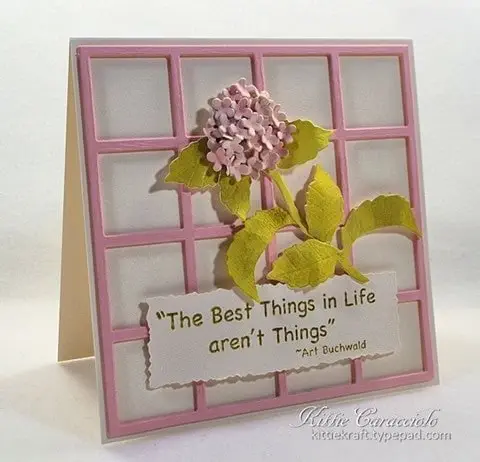 I hope you found this tutorial helpful and has inspired you to try you hand at making a lovely hydrangea flower.  Thanks for stopping by and I hope that you have a great week.
Card size:  4.25" square