Good Sunday morning and Happy Easter. I couldn't resist making a special Easter card using Susan's mini daffodils from the Elizabeth Craft Designs Garden Patch 1 3/8 Inch and Mini Daffodils set and Tags and More 4 Flourish paired with Impression Obsession Easter Joy .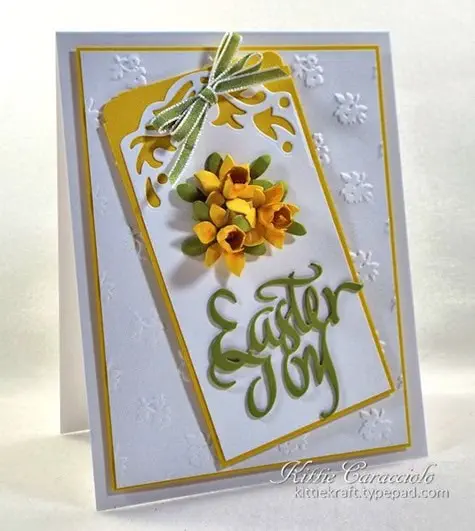 The daffodils were so fun and easy to make and they are so adorable.  Honestly the pictures don't do them justice.  I formed the petals and leaves with my molding pad and stylus and  assembled the flowers Crafter's Pick glue. Once they were dry I lightly sponged them with Wild Honey ink using a mini applicator.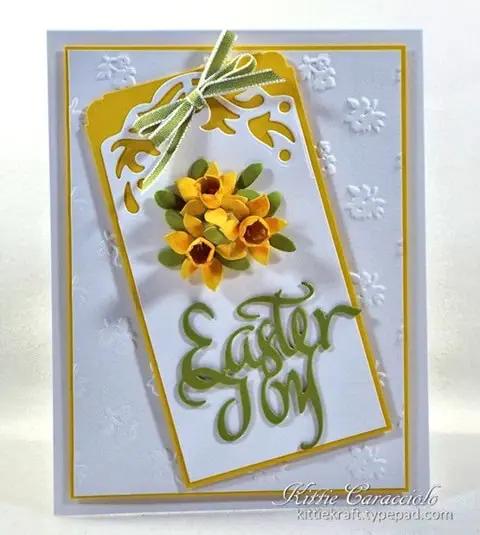 I attached the Easter Joy sentiment on the tag with rolled up double stick tape.  The daffodils were attached in place with glossy accents.  I applied mounting tape on the back of the tag and attached to the embossed card base.  I added the small multi loop bow for the finishing touch.
Here's a closer view of the daffodils.  They are so pretty and realistic.  I think this is my favorite of Susan's flowers
.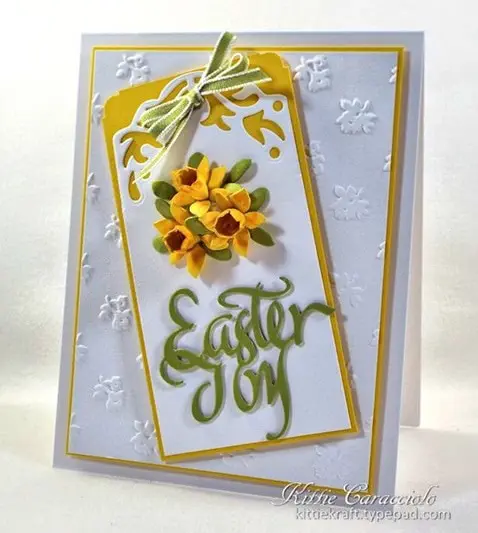 Thanks for stopping by and I hope you have a blessed Easter with you family and friends. 
Card size:  5.50" x 4.25"