Good Sunday morning.  My project today is a framed beach scene with an old Woody hauling surfboards and parked in the dunes with the sparkly ocean waves in the background. I couldn't resist adding the plane with the Surf Shop banner flapping in the wind.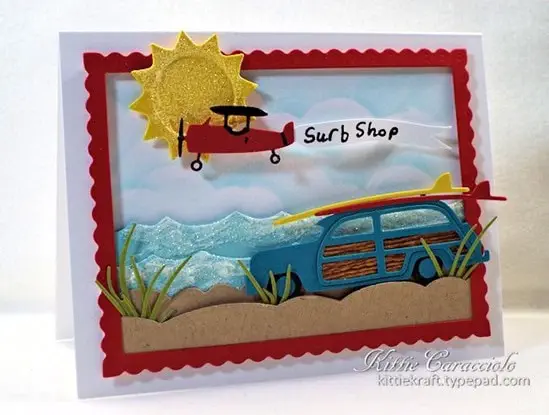 You know how I love making cards with beach themes.  This past week I had the opportunity to teach Erin, the daughter of my good friend Paula to make beach themed cards to send to My Charity 4 Kids.  My Charity for Kids is a charitable organization that raises funds for kids with special needs.  Erin chose to make cards to earn community service hours and will send her cards to Savannah's Cards and Cakes 4 Kids, one of the special volunteering opportunities within the My Charity 4 Kids organization.  I wanted to take this opportunity to draw this wonderful organization to the attention of all you paper crafters out there.  I'm sure they would love to receive your donated cards as well.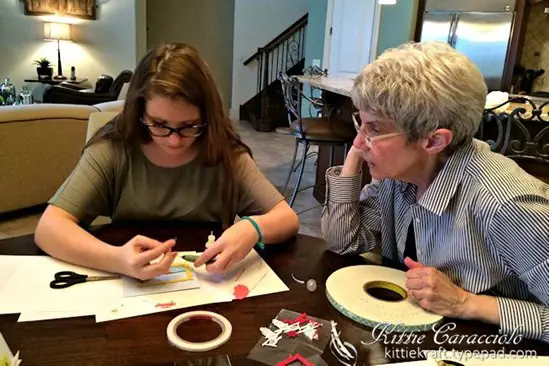 Erin had lots of fun designing each of her beach themed cards.  We started with an assortment of beach themed die cuts and then Erin did all of the design work.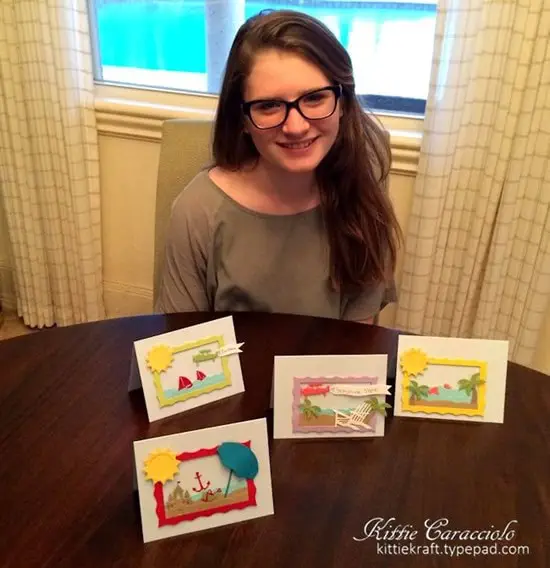 Here is Erin showing off her wonderful cards.  Isn't she precious!!  I know these cards will bring smiles to the faces of the children that receive them. 
Now let's get back to my post.  I love the Woody With Surfboards set and it pairs so well with several of the other Impression Obsession beach themed die sets.  I cut the ocean waves and sand dunes with the Ocean Border set.  I added Liquid Applique to the waves, heated and then lightly applied glossy accents and glitter to add sparkle to the scene.  While I had the glitter out I decided the sun would looks good with some added sparkle as well.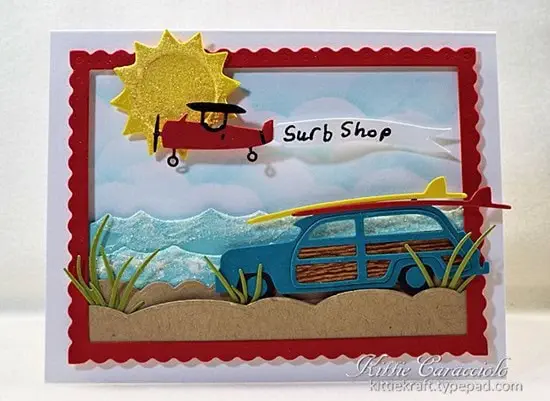 I sponged in the blue cloud background using a stylus and foam tip.  I attached the layers of sand and water to the back of the frame with double stick tape and then attached the frame to the card base with mounting tape.  I tucked the grass in between the dunes to add another element of color and dimension to the scene.  The plane and banner were attached with mounting tape.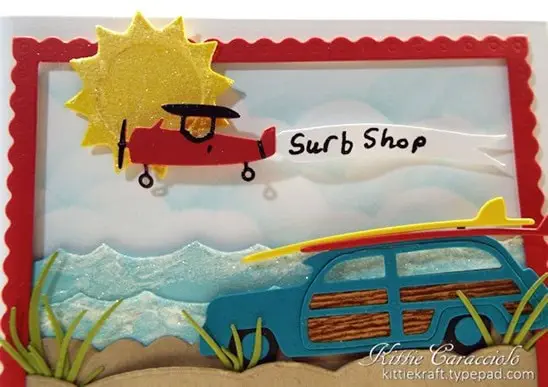 I was hoping the close up view of the waves would let you see how sparkly they are but no such luck.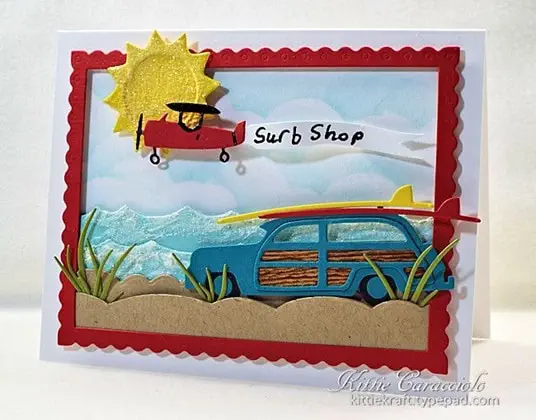 Thanks for stopping by and I hope you have a great Sunday.
Card size:  5.50" 4.25"