Good Saturday morning.  My project today was made for the Splitcoaststampers Inspiration Challenge and Schweitzer Linen is the inspiration site.  Wow!  There were so many gorgeous things on this site.  I was especially inspired by all the intricate white bedding with delicate flowers. My project was inspired by the yellow background and rose pink flowers in the Serenity bed linen and the white Battenberg lace trim on the Amorosa linen.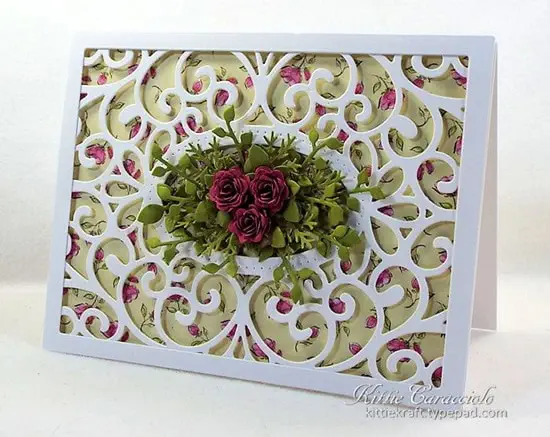 I cut the Scandinavian Background in white, cut it to fit an A2 size card front and attached it to the back of the white frame using double stick tape.  I applied thin strips of mounting tape to the back of the frame and in a few key places on the scrolled background and attached it to the flower card base.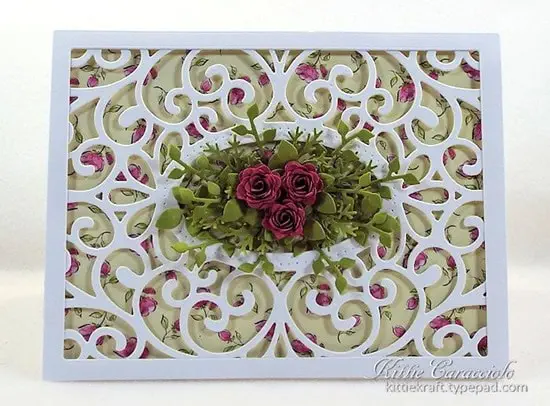 I arranged the three rolled spiral flowers and foliage in the center framed opening and attached with glossy accents.  I love making tiny rolled flower clusters and think they are the perfect size for this project.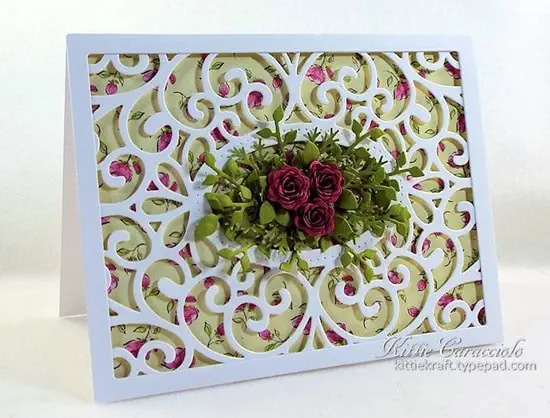 This was a fast, fun and easy project and I love how the white shows against the floral background paper.  Thanks for coming by and I hope you have a wonderful weekend.
Card size: 5.50" x 4.25"