Good Sunday morning.  I have a rustic window scene to share with you today filled with lots of vines, tiny flowers and kitty cats.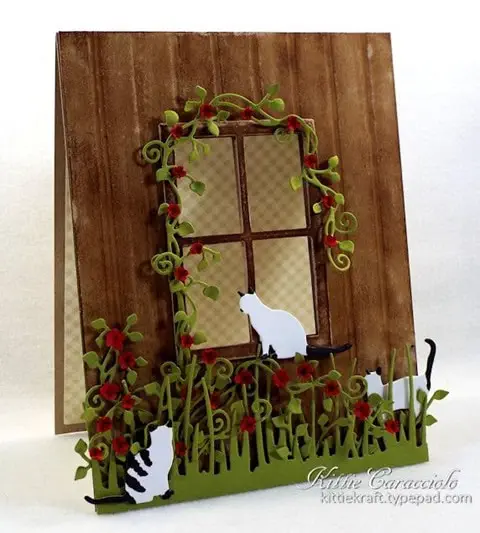 The background card base was made using kraft cardstock.  I scored the wood lines every 1/2 inch and then moved the paper over about 1/16th of an inch and scored every 1/2 inch again.  I thought the double scored lines would look more like real wood planks.  I applied brown ink with a stylus and foam tip and then used a mini applicator to add more ink to the lines.  I finished by lightly rubbing the ink pad directly over the paper to add more texture for the wood.  I applied ink to another piece of kraft cardstock and then used it cut the window.  I lightly sanded both the window and background with a sanding block to add a distressed appearance.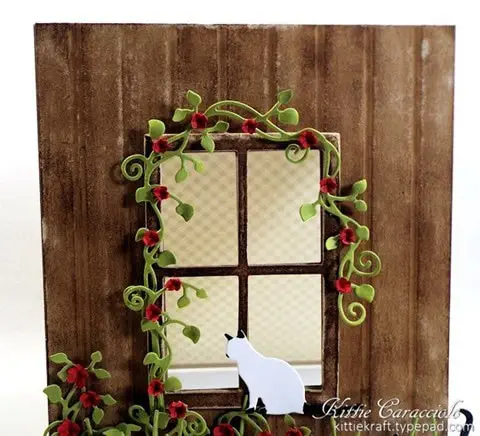 I the cut the opening for the window with my craft knife and attached the window over the opening with mounting tape.  I cut an additional window and placed it over the opening on the inside to cover the raw edges of the opening.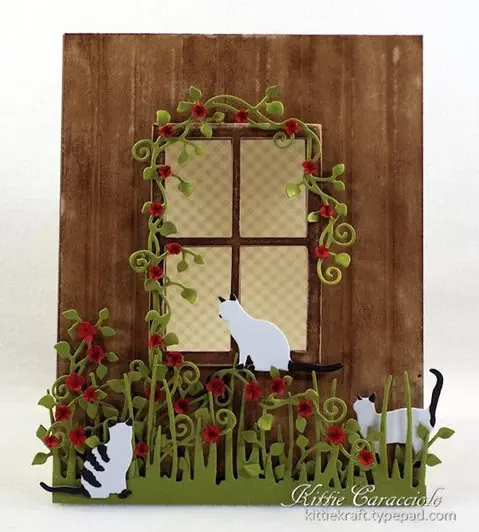 The grass border was attached to the card base with thin strips of mounting tape. I cut several of the vines and attached one to the window with glossy accents and small rolled up glue dots.  I cut the other vines apart and attached the tiny red flowers to the vines with glossy accents.  I arranged the vine pieces in behind the grass to appear like the plant base for the vine trailing over the window. I added several of the tiny flowers around the window vine.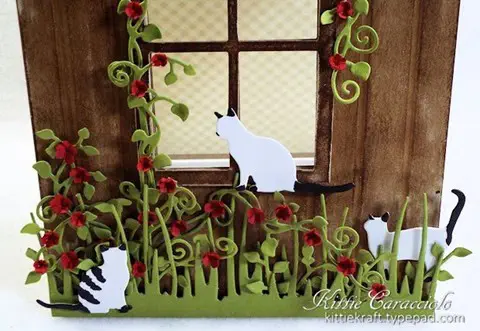 The cats were colored with a black marker and tucked into the scene and attached with mounting tape for the finishing touch.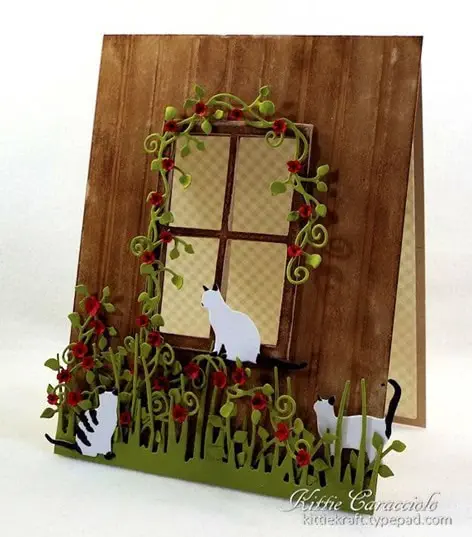 Thanks for coming by today and I hope you have a great Sunday.
Card size:  5.50" x 4.25"