Good Saturday afternoon.  My project today was made for the Inspiration Challenge and the inspiration site is a Placemat Pinterest site.   My house shaped card was inspired by  a red and white Quilted Mug Rug found here. For this project I used the House die, Door and Window set, Square House set, Arched Fence, Border Duo 1, Grass Border, Small Grass Border, Fir Sprigs and Tiny Flowers.  I love the red, white and green color combination.  It is the combination is use predominantly for holiday cards but is also so pretty for any occasion or style of card.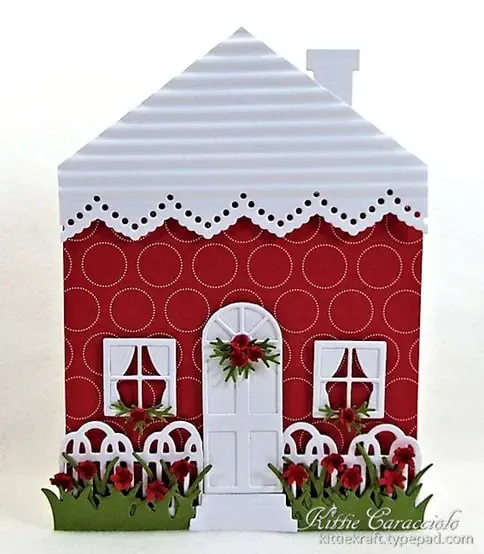 I covered the front of the house with red paper attaching with ATG adhesive.  I cut a piece decorative border in white and then used the house shape to trace the angle of the roof and cut with my trimmer.  I crimped the roof, attached the little chimney with glossy accents and then attached to the card front with mounting tape. The door, steps and windows were attached to the base with rolled up double stick tape.  I wanted them to stand out away from the base a little but not as much as mounting tape would have.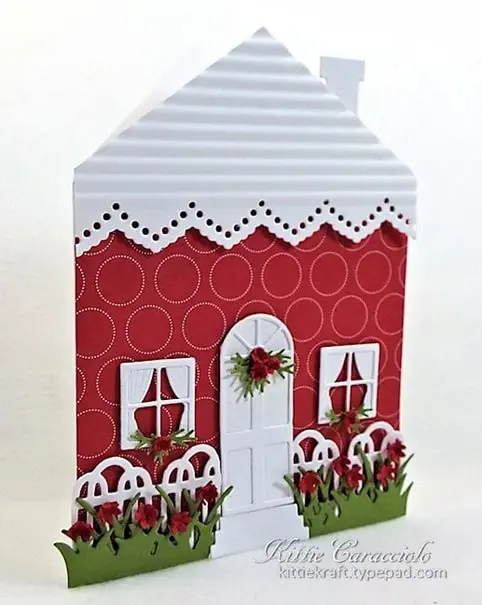 The fence was cut to size to fit on both sides of the door entry and attached with thin strips of mounting tape. The flowers were attached to the grass border with glossy accents and then the  grass section was attached to the fence with glossy accents.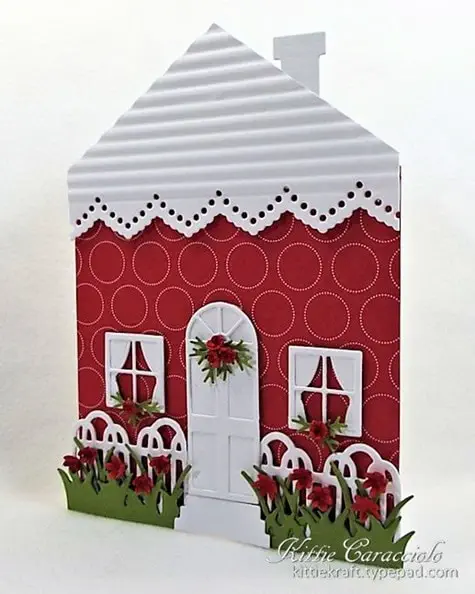 I wanted to add another floral element to the scene so I added sprig of foliage and tiny flowers to the door and window for the finishing touch.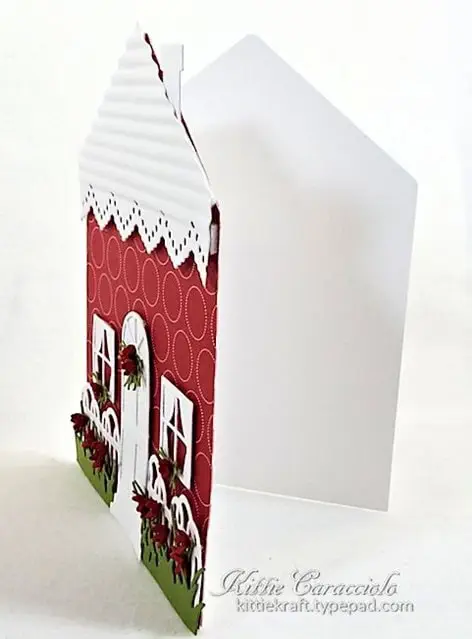 Here's a side view to show the backside of the card.
Thanks for stopping by and I hope you have a wonderful day.
Card size: 5.25" x 3.75"