Good Saturday morning.  My project today was made for the Splitcoaststampers Inspiration Challenge. The inspiration today was a Pinterest site that focused on all kinds of wreaths.  My wreath was inspired by the twigs and the loosely designed flowers on this Spring Birdhouse Wreath.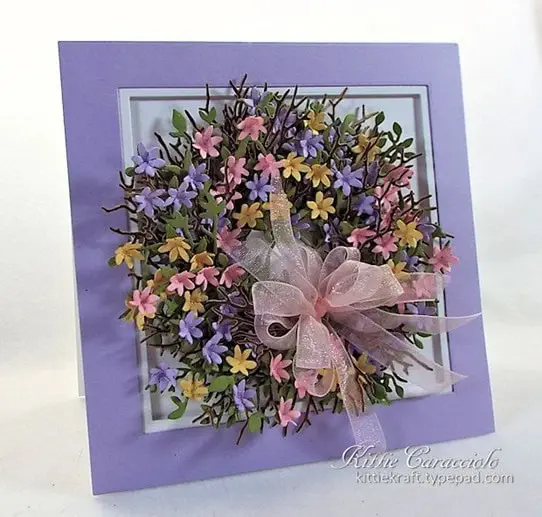 I created the base of my twiggy wreath using several sections the Impression Obsession Wide Tree die.  Check out my Handmade Twiggy Christmas Wreath if you would like to see step by step pictures of how I colored the twigs and created this wreath base.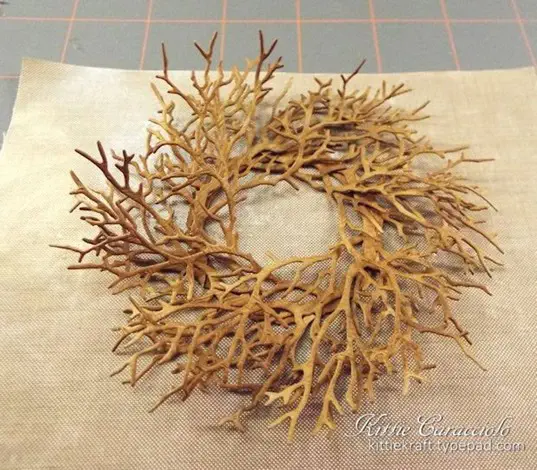 I cut several Reading Tree pieces and cut them into smaller sections, formed them with my stylus and molding pad and attached them with glossy accents all around the twig wreath to fill in the foliage.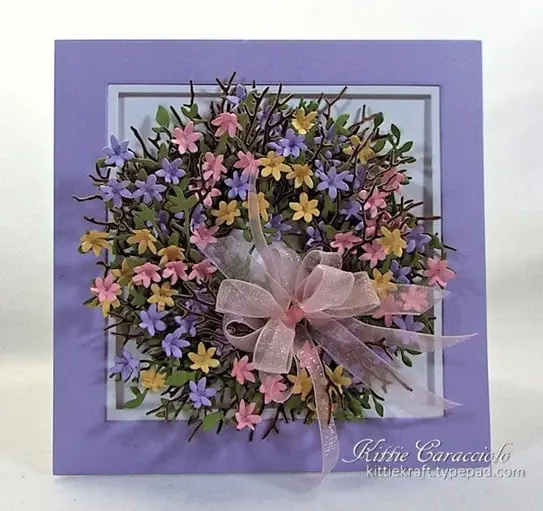 I cut several stems from Susan's new Clematis set and flowers in three different colors. I cut each stems into a couple smaller pieces and attached flowers with glossy accents.  I tucked the stems into the green foliage all the way around attaching with glossy accents.  I attached the multi loop bow with glue dots and then tucked a few more twig branches in around the flowers for one more rustic element.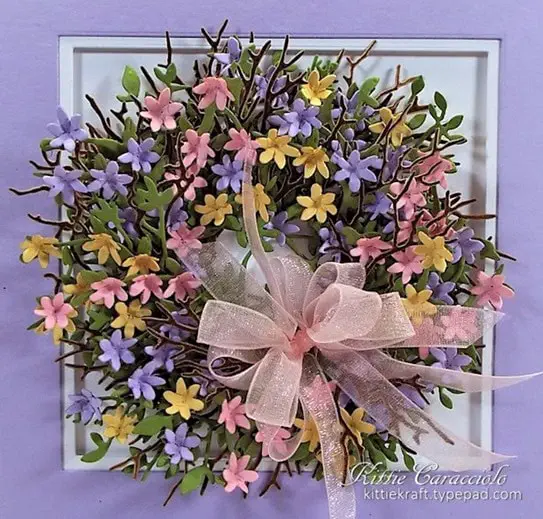 Here's a closer view.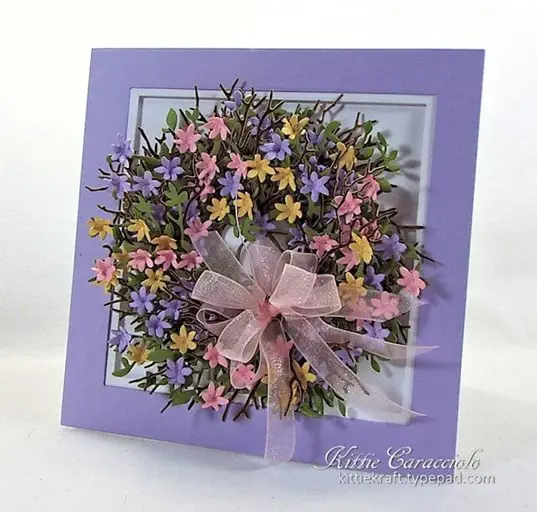 Thanks for stopping by today and I hope you have a wonderful weekend.
Card size:  5.50" square