Good Saturday morning.  I have another project to share with you today using  one of Susan's Garden Notes die sets and made for the Splitcoaststampers Inspiration Challenge.  I love the Susan's Rose 2  with the stem and bud.  I paired the rose with two frames cut using the Impression Obsession All-in-one Frames Rectangles 2 and Rectangle 6-in-1 Frames and Authentique Classique Essentials designer paper.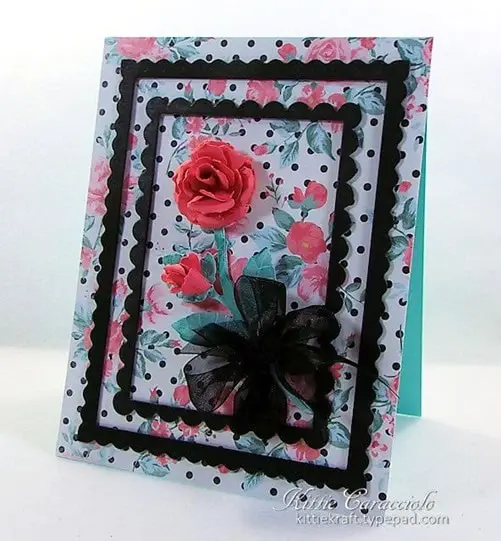 I used the light blue paper to create the leaves and stem, scored the leaves and then applied ink with a mini applicator.  I was trying to duplicate the look of the leaves in the paper.  The rose pieces were cut twice and formed using my stylus and molding pad and then rolled with my round nosed pliers.  The base petals were attached to the stem and the  smaller petals were layered and attached to the base petals with glossy accents.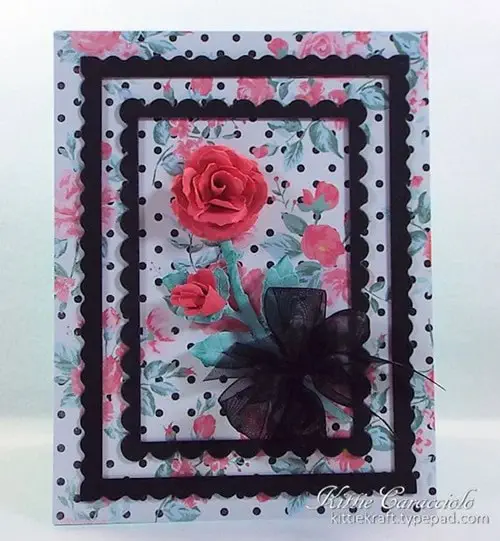 I had tiny bit of trouble attaching the stem to the rose bud and messed it up a bit.  I added another couple of petals around the sides and front along with a few leaves to the back of the bud to cover up my boo boo because I had worked to hard on the whole piece to start over.  LOL!  Here's a closer view of the flowers.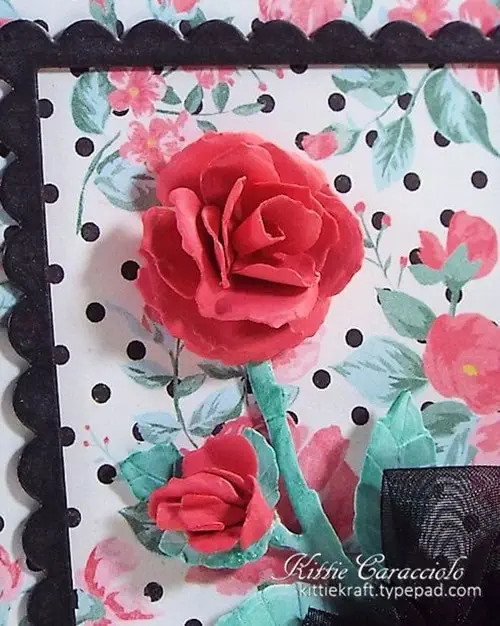 I attached the two scalloped frames to the base with rolled up double stick tape.  The roses were attached with mounting tape and I applied a touch of glossy accents to the back of the stem behind the larger leaves to hold firm to the base.  I added a black multi loop bow for the finishing touch.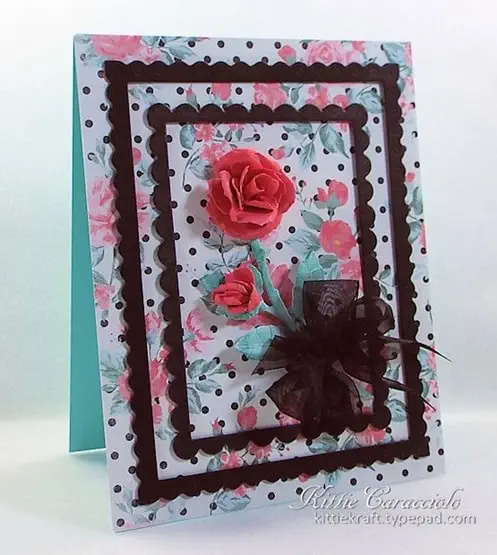 Thanks for coming by and I hope you have a wonderful Saturday.
Card size:  5.50" x 4.25"