Good Saturday morning.  My project today was made for the Splitcoaststampers Inspiration Challenge.  The inspiration site for our challenge was All Things Tangled.  I have to admit I have not heard the term Zentangle and had no idea it was a very popular art form with paper crafters.  The challenge for us was to create a project with the tangled style.  I referred to cheating in my post title because I didn't actually use a pen to draw or doodle my design.  I pulled out my new Impression Obsession Spider Web Background and paired it with the Spider and Web set.   The circular frame was cut using the Nesting Circles.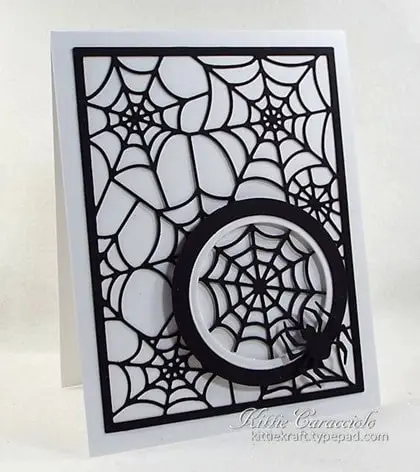 I attached the spider web frame to the card base with double stick tape.  I wanted it to lay flat to the base so it would look hand drawn.  I'm such a cheater!  LOL!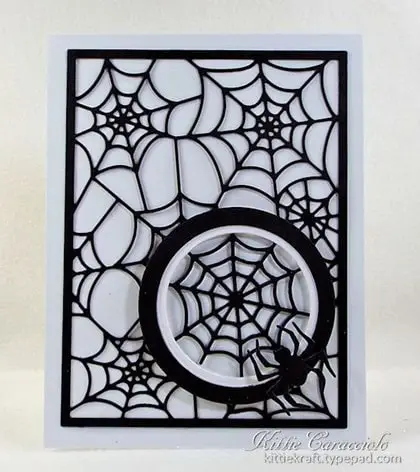 I cut the circle double matted frame and attached the small spider web to the back of it. I then attached thin pieces of mounting tape and attached the white layer behind the web.  I popped up the spider (which you can barely see) in the lower right side of the frame.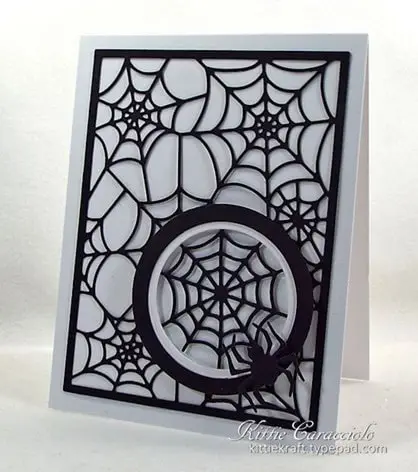 Thanks for stopping by today and I hope you are enjoying your weekend.
Card size:  5.50" x 4.25"