Good Saturday morning.  I showed these two projects on my Snowy Evergreen post in the CLASSroom this past week using the Memory Box Cascade Evergreen Frame, Simple Evergreen Frame and Evergreen Trio.   I thought I would post them here today and go into more detail on how I made them.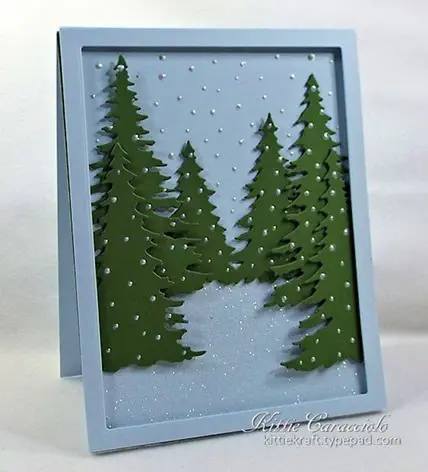 I applied Crafter's Pick Ultimate Glue with my finger to the lower half of the card base and sprinkled with Martha Stewart Crystal Fine Glitter. After that dried well I applied falling snow in the sky area using Opal White Liquid Pearls.  I did my best to use a very light touch so my snowflakes would be very tiny and wouldn't get too large but I wasn't always successful as you can tell.  LOL!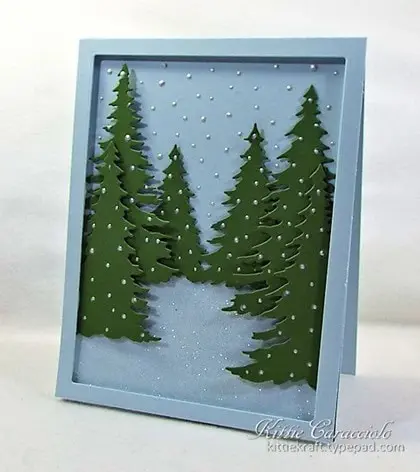 I cut the two tree frames, small trio of trees and the outer frame.  I attached double stick tape to the back of the two tree frames and attached them to the card base.  I attached the outer rectangle frame over top of the tree frames with thin strips of mounting tape.  I added the falling snowflakes to the trees for the finishing touch.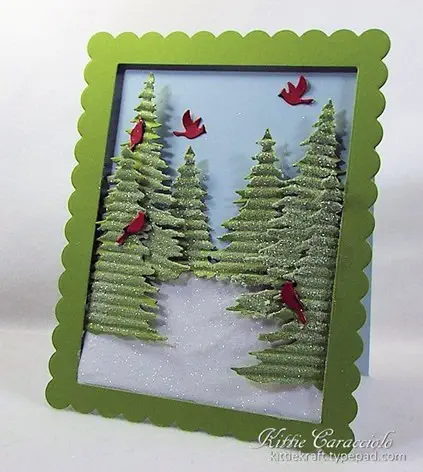 I basically used the same steps to assemble this card but I decided to crimp the trees for added dimension.  It was a tiny bit challenging to get my frames to fit to the card base since they were crimped along with the trees and I had to stretch them out to fit on the card base.  The frame was made using the Lawn Fawn Scalloped Rectangle Stackables.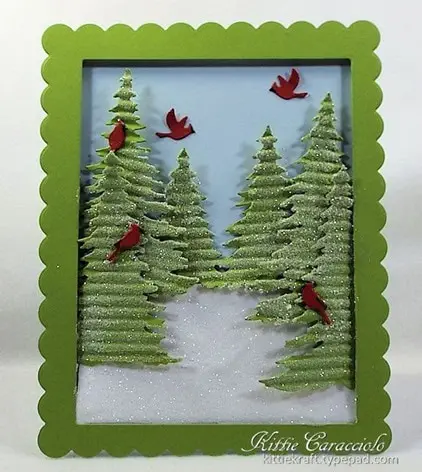 I decided to add sparkle to this card this morning and it is always a bit of a mess and disaster to add glue and glitter to a project after it has been assembled.  LOL!  But I like having the trees and ground area sparkle with the glitter.  The Impression Obsession Cardinals are going to be on Ellen's site soon as she already has them in the new category.  You can see all of the new Impression Obsession Die Release here.  There are so many wonderful holiday dies, scenic dies and some really fun birthday dies.
Thanks for coming by today and I hope you enjoy your weekend.  I sure plan to.
Card sizes:  Blue rectangle frame  5.50" x 4.25   Scalloped rectangle frame 6.00" x 4.75"