Good Sunday morning.  My project today was made with one of the beautiful silhouette images from one of the new Impression Obsession Winter Silhouettes set designed by Dina Kowal.  I framed the image using the Poppystamps Leafy Frame.  I added lots of frosty sparkle to both the frame and the ground area of the stamped image using Martha Stewart Crystal Fine Glitter.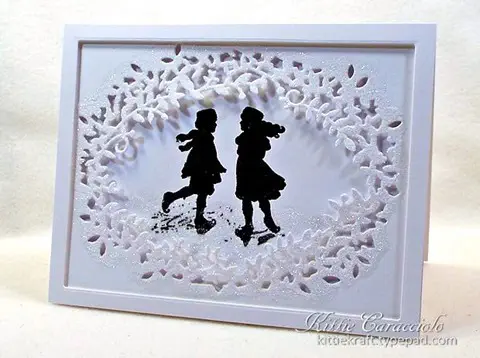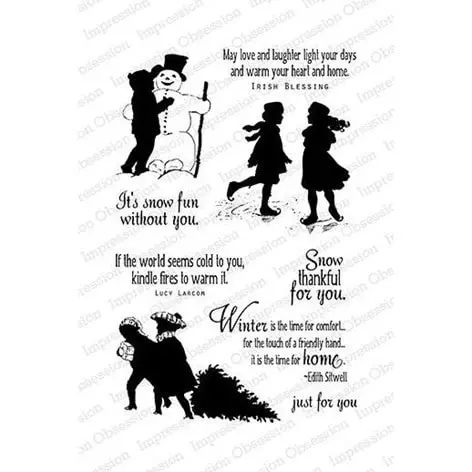 I prepped my cardstock with embossing magic and stamped the image using black versafine ink and embossed with black embossing powder.  I lightly applied Crafter's Pick Ultimate Glue to the base of the image and all around the decorative frame with my finger and then applied the glitter.  I usually use glossy accents to apply glitter but have found the glitter doesn't stick as well and flakes off when it dries.  Although the Crafter's Pick is pretty thick and white it dries clear fairly quickly and holds the glitter perfectly.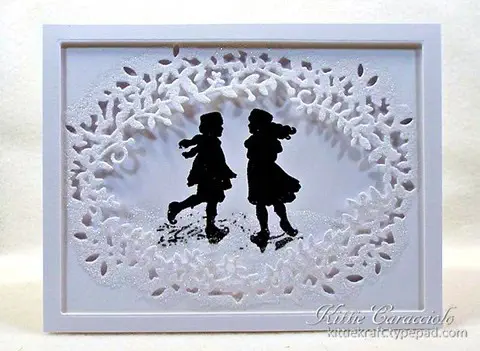 I applied thin strips of mounting tape to the back of the frame and then attached it over the stamped image. I then applied ATG adhesive to the back of the framed image and attached to the card base.  I never try to heat emboss directly on my card base as it always makes the paper buckle.  It was not my intention to add the rectangle frame to the card but when I was finished attaching the frosted frame I noticed that I somehow got a black smudge on the top corner of the frame so I had to cover it.  LOL!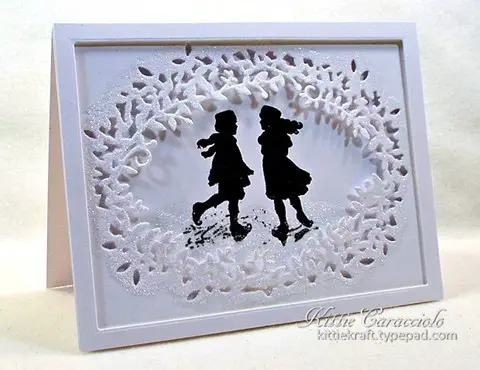 I wish you could see this in person.  The crystal clear sparkle of the glitter is so pretty and enhances both the image and the frame perfectly. If you right click on the photos and open in a new tab you can see a closer view.
Thanks for coming by and I hope you have a wonderful Sunday.
Card size:  5.50 x 4.25"