Good Thursday morning.  I've had this Pink Paislee C`est La Vie paper pad for a while and I love rustic background with the pink and white roses. I embellished the paper with a simple floral spray using the Impression Obsession Spiral Flowers Large, Foliage , Butterfly Set and Border Duo 1.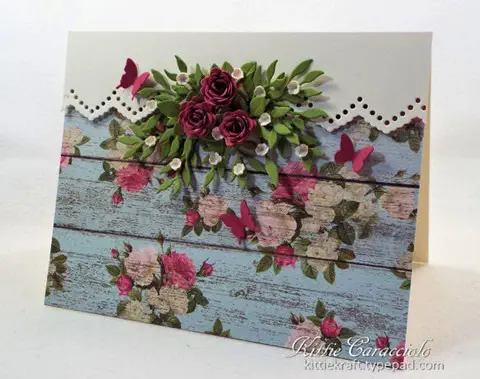 I attached the designer paper to the card front using ATG adhesive and then attached the decorative border using mounting tape.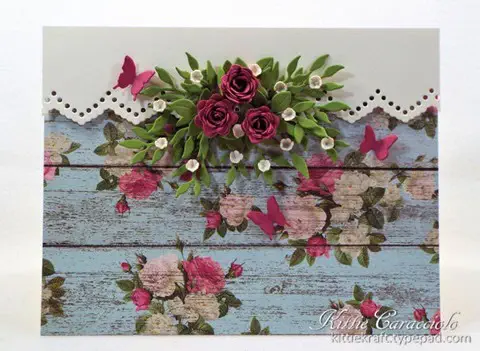 I cut apart two sections of the foliage and attached them to the card base with glossy accents to create the foliage base.  I formed the rolled roses around the tip of my tweezers, secured them closed with glossy accents and then attached them to the foliage with glossy accents.  I tucked several small pieces of the foliage under the roses to fill in and then finished by adding the butterflies and tiny cream flowers.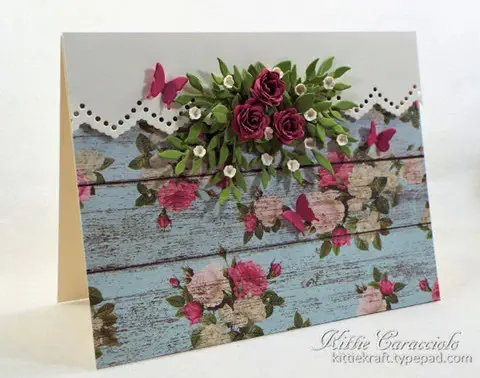 Thanks for stopping by and I hope you have a good day.
Card size:  5.50" x 4.25"