Good Thursday and welcome to the Impression Obsession "To Die For" design team challenge.  I am excited to share a sparkly project made using the newly released Angel Background and paired with the Rectangle 6-in-1 Frames. This is a gorgeous image and it makes a fast and easy project that would be easy to mass produce for holiday cards.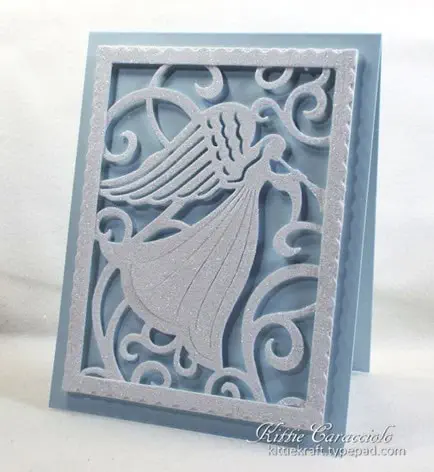 I applied Cosmic Glitter Glue to the angel image and the frame and sprinkled with clear glitter.  I allowed the pieces to dry and then applied double stick tape to the back of the frame and attached it to the angel background.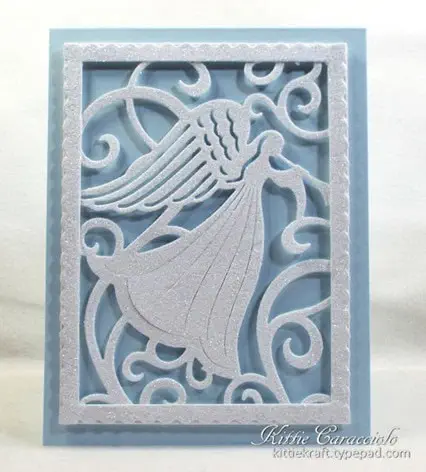 I applied thin strips of mounting tape to the back of the frame and on key places on the back of the angel and a few of the flourishes to hold it away from the card base.  Sadly the pictures don't do this justice as the sparkle is so beautiful in person.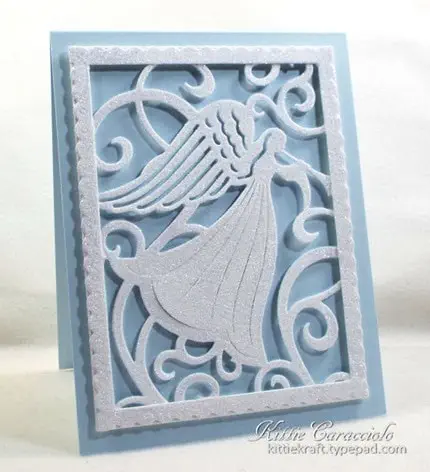 Why don't you come along and play with us. To enter the challenge go to the Impression Obsession Blog (all the details are there!). A random challenge card will be selected to showcase on the IO blog and you can enter to win a $25 gift certificate to IO just by playing! I hope you will go check out what the other IO teams members created for the challenge.
Kittie Caracciolo  (that's me)
Card size:  5.50" x 4.25"
Save