Good Friday morning.  Splitcoaststampers is holding a special "Falliday Fest" event around the fall and winter holiday crafting season and I was invited to do a Christmas Tree video and step by step tutorial.  I hope you don't mind me sharing Christmas Tree projects that I made over the last couple of years.  Funny thing….there are kitty cats in everyone of them.  LOL!  If these  projects are new to you feel free to click on the link above each picture to go back to the original blog post. 
Christmas Tree and See Thru Window  September 2013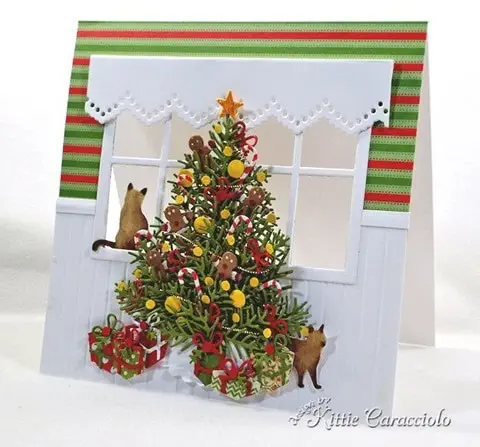 Elegant Christmas Staircase   November 2014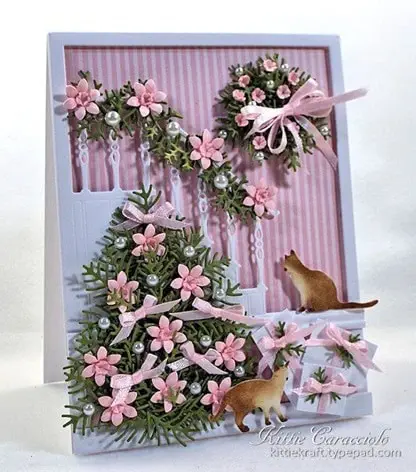 Over the Top Christmas Tree Scene    November 2014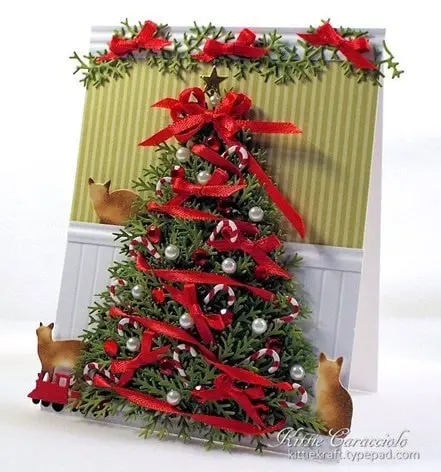 I hope you may be inspired to try making a special Christmas Tree project of your own.   I've linked several branch dies and a punch that you could use to create a tree.  You can see the dies and supplies for each project on their individual blog post.  Thanks for coming by and I hope you have a great day.
Square card size:  5.25" square  Card 2 and 3 size: 5.50" x 4.25"
Save