Good Saturday morning.  I have a fast and easy, clean and simple project to share with you today made using the new Impression Obsession Square Tree Window and Deer Pair dies. And speaking of dies, have you seen the 20% off die sale going on over at Ellen Hutson?  I looked in the New Category this morning and saw 191 new dies.  Woo Hoo!  I love new dies.  Scroll down to see the details.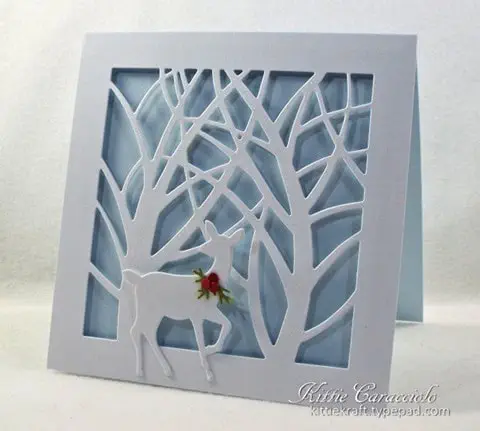 I really love this new square tree window die.  I cut it out using a piece of 4.50 square cardstock, applied mounting tape to the back of the framed area and tree trunks and attached it to the blue card base.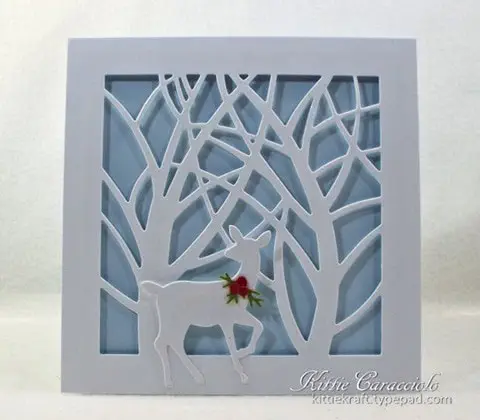 I applied a few sprigs of evergreen and 1/8" punched circles to the neck of the deer with glossy accents just add a touch of color.  I applied a touch of glossy accents to the feet of the deer and double layer of mounting tape to the back of the deer and attached to the frame and card base.  This is literally a ten minute card.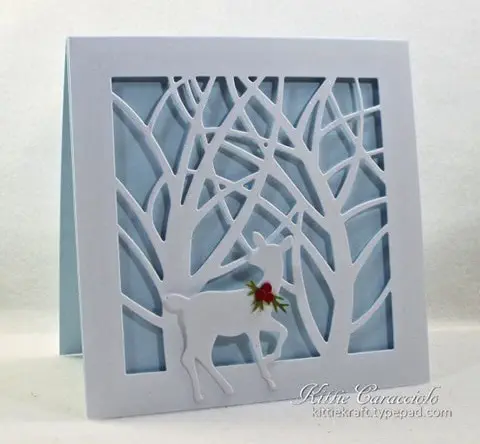 The die sale started today and goes through Monday, October 17th.  Use coupon code welovedies Have fun shopping.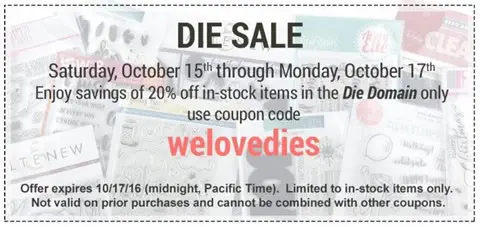 Thanks for coming by and I hope you have a wonderful and relaxing weekend.
Save