Check out the new Rubbernecker dies – April 2022 edition!
I absolutely love when there are new Rubbernecker dies – April 2022 will go down in the books as a top favorite release! This latest batch of new dies from Rubbernecker is positively LOADED with gorgeous new florals, a fun new vintage vehicle and breathtakingly beautiful pierced cover dies. I have been in seventh heaven playing around with all of them and I couldn't wait to share some cards with you. I will, of course, be adding the details in future posts so be sure to check back to get all the scoop on your favorites. 
Let's take a look and chat a little about the cards.
Cherry Blossoms Set and Branch Set
This new Cherry Blossom set has been on my wish list for a while. If you've ever been where you can see these flowers en masse, you know that they are absolutely stunning. This fabulous die set allows you to make your own little boughs for your cards and paper crafting projects that truly rival their real life counterparts.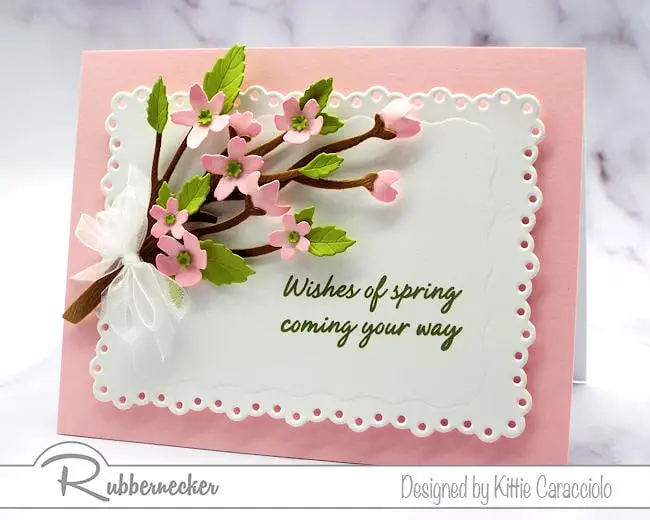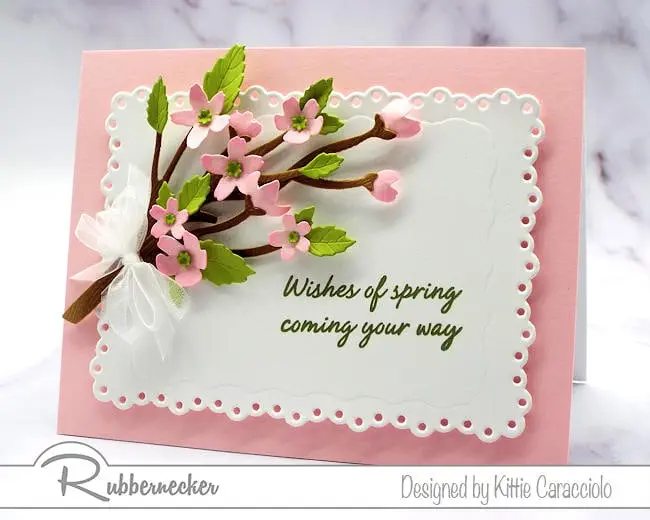 Model A Truck
People love vintage cars and trucks and this die set lets you build your own "garage" of classics along with the other Old Truck dies Rubbernecker has created for us. These are PERFECT for masculine cards, especially for those gents who are "classic" themselves!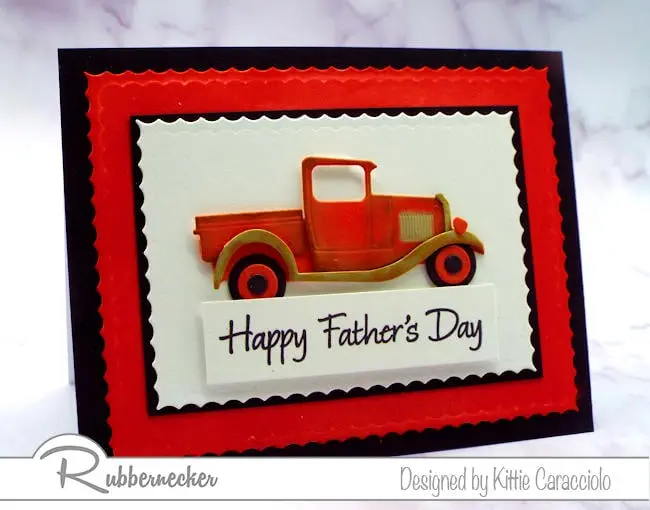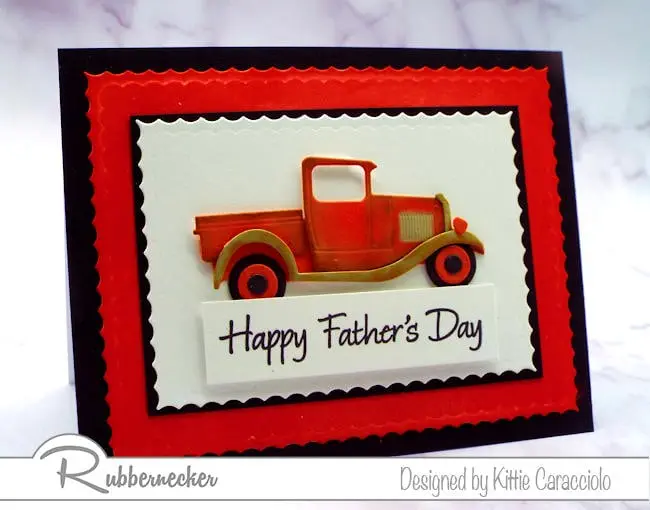 Spring Wreath
I just love making wreaths on cards – they are such a pretty little element! In the past I've had to either cobble them together from parts and pieces or use the beautifully detailed Wreath Set die. With this new die from Rubbernecker, I can get a simple, ready-to-decorate element that is just perfect for spring and summer cards.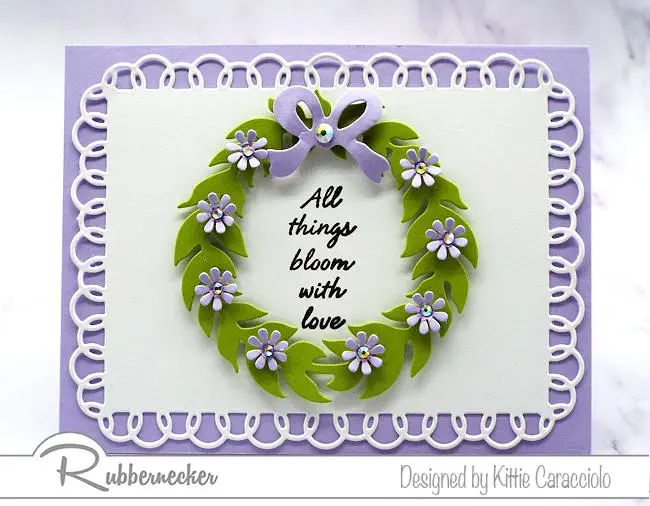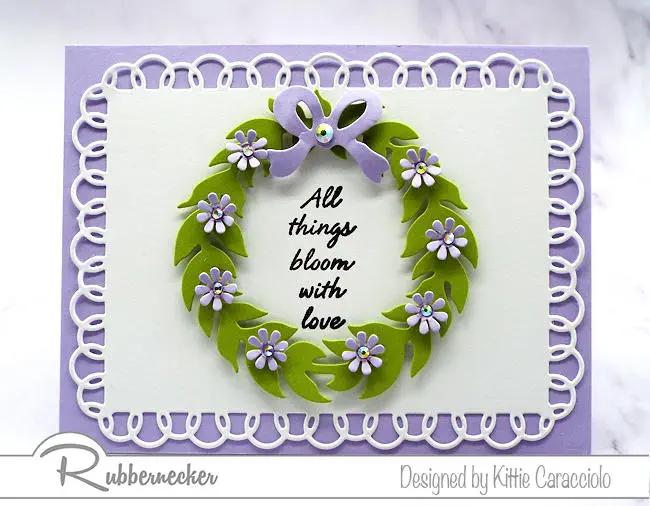 Kids Wagon
I can tell I will be using this cute little set frequently! In classic Rubbernecker style, ALL the darling details for this little wagon are included in the die set and it's perfect for spring and summer cards! Can you picture this loaded up with sand toys for the beach? Or as a little picnic wagon? SO cute!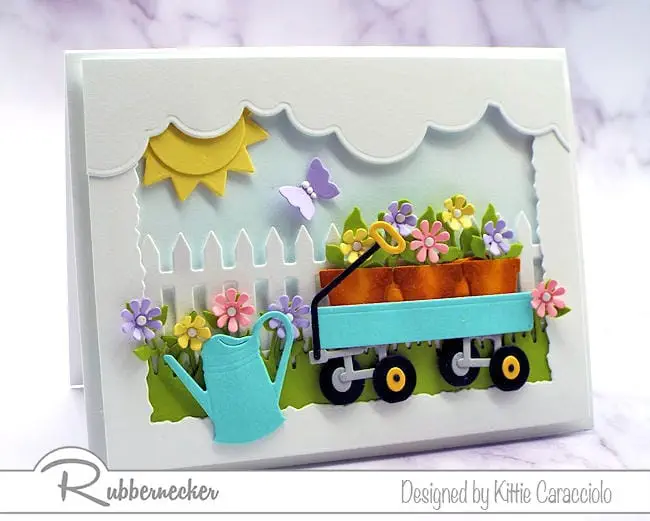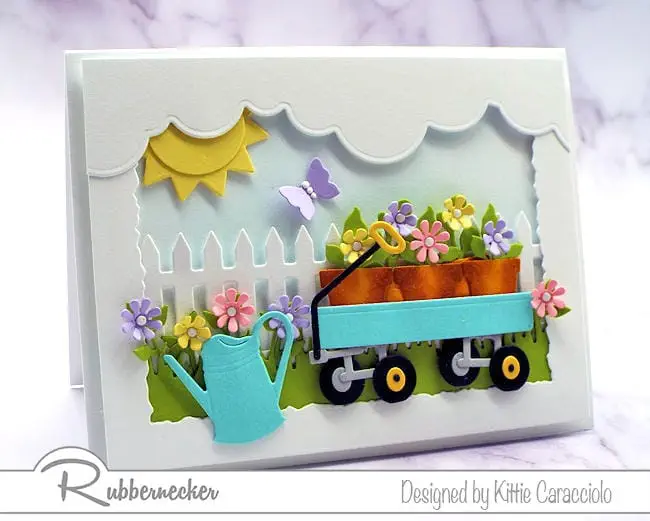 Flowering Vine Pierced Cover
This is the first pierced cover die I want to share with you – can you believe that beautiful textural finish? Is that not stunning? These pierced cover dies are going to be a total game changer for adding details to your cards so easily – almost instantly!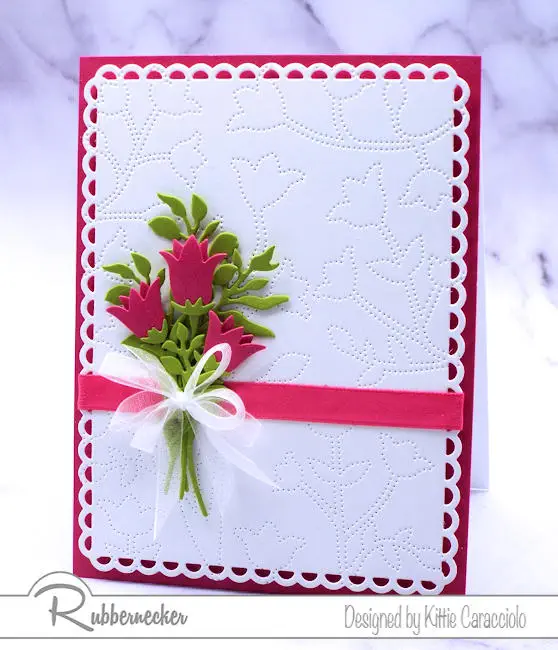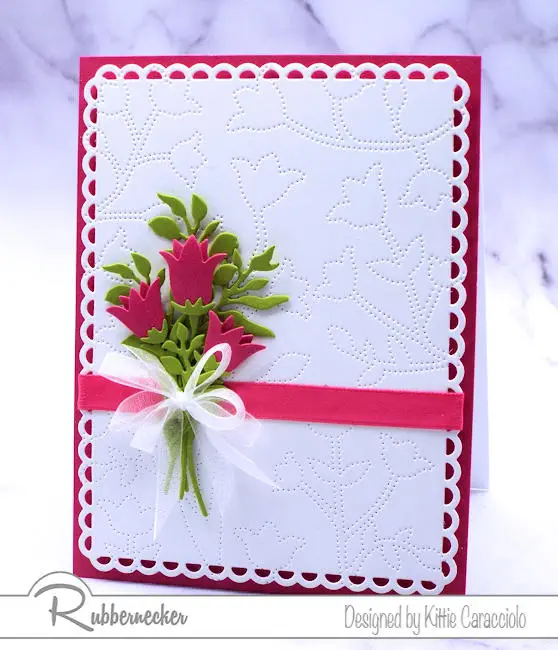 Spring Birds and Shed Bird House Add On
Birdhouses are always the perfect spring element and with this new Rubbernecker die, you can turn Rubbernecker's Shed Die into bird houses! And just look at those beautiful birds – so much detail and so easy to put together!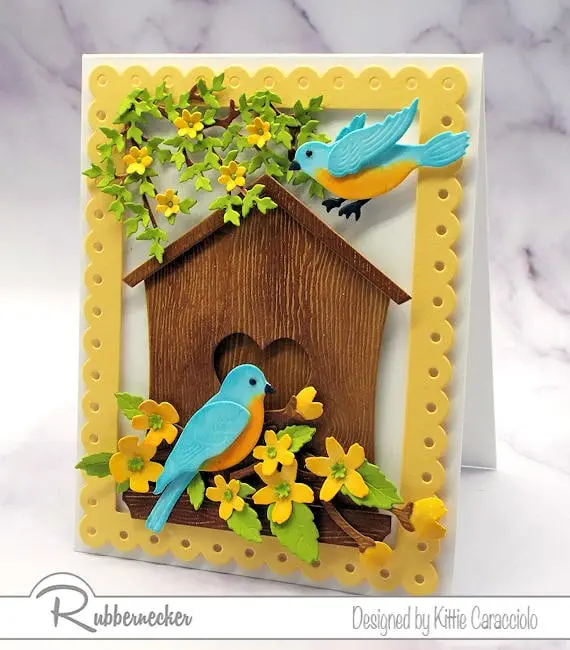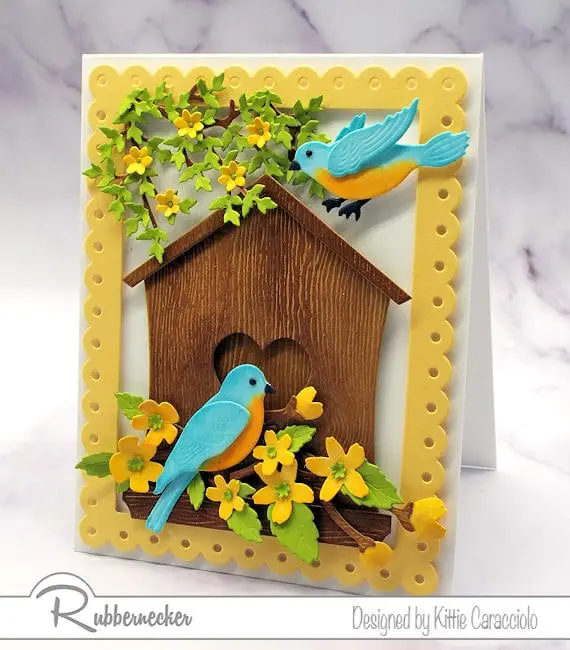 Plaid Cover Die
When I first got this die, I wasn't so sure about how much "plaid" I would get out of it. Well! As you can see, some super simple layering and WOW! So much dimension and detail – what a fabulous effect! Start thinking of your favorite color combinations because like any plaid, this pattern is a classic and you can create this hugely impactful background just by layering easy-to-make die cuts!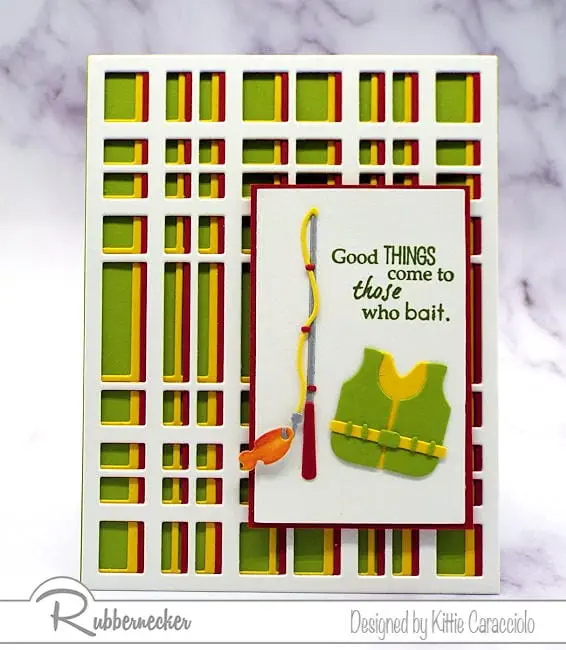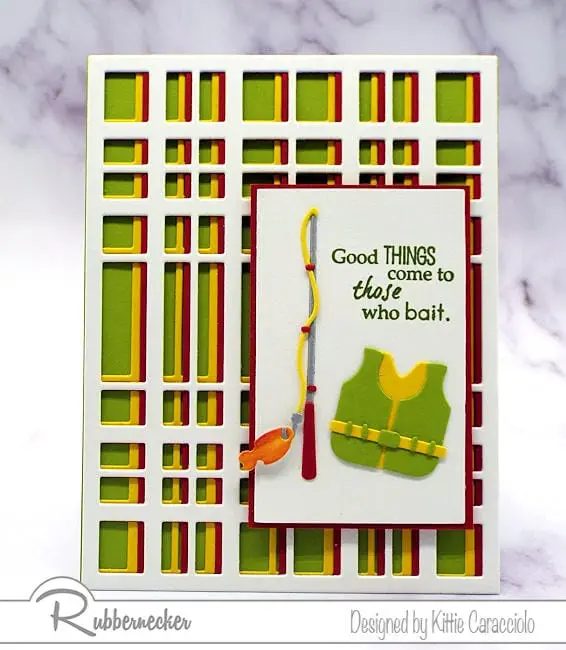 Diamond Pierced Cover
Here's another pierced cover die that I am predicting will become one of those "LBD" – little black dress – items in your crafting stash. The overall pattern of the diamonds is perfect for any theme of card. Don't know what to add in the background? Reach for this because you really can't go wrong!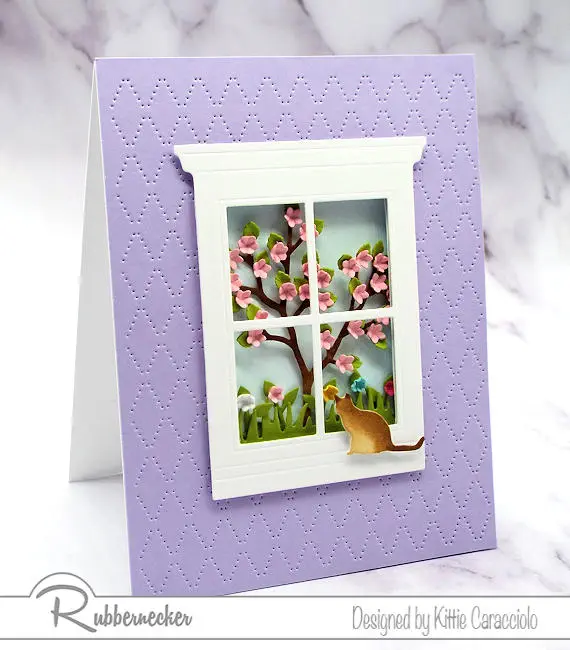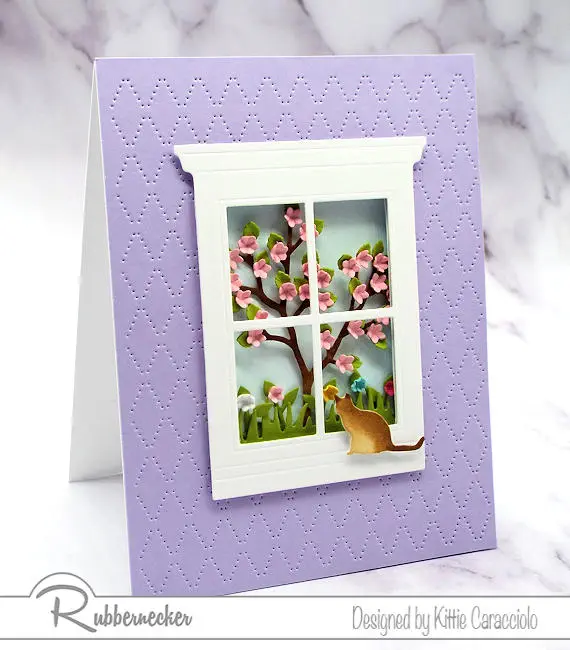 Circle Stitch Cover and Stackable Flowers/Leaves #2
This new Circle Stitch Cover die reminds me a little of the Offset Pin Wheel die because it adds tons of visual interest to a project and gives you that sweet spot that lets you accent your card with just one focal element. Who doesn't love a card that is packed with details but lets you save time by giving you a built in spotlight? And that new Stackable Flowers/Leaves #2 set is going to let us all expand our bouquet building or, as shown here, help us make one standout bloom!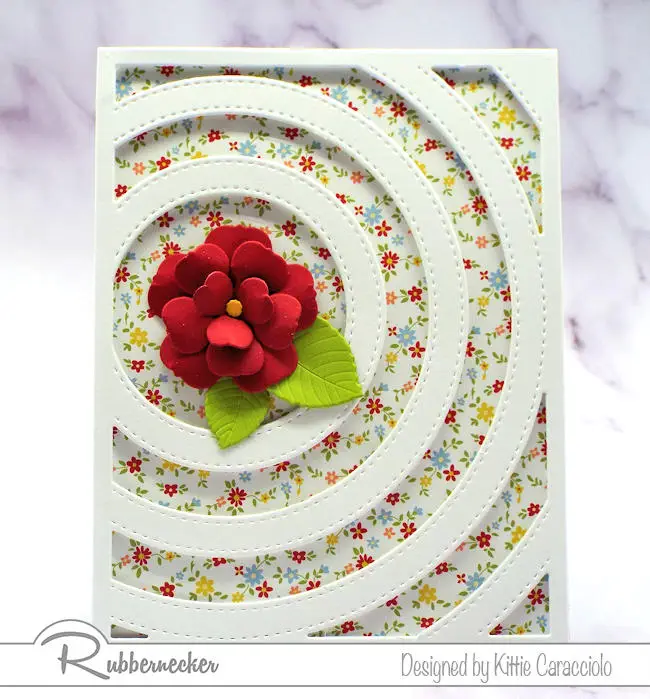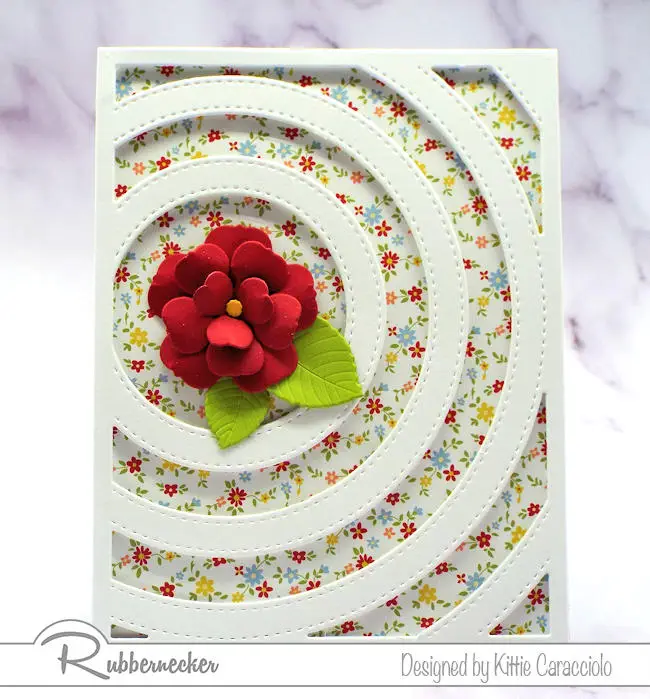 Fancy Decorative Nested and Stackable Flowers/Leaves #3
I am THRILLED to have this new decorative edged die – I love adding easy feminine touches to some projects and these dies make it so easy! I especially love that this Fancy Decorative set has an edge that is detailed but doesn't necessarily have a specific "style" meaning it will work beautifully with just about any design theme. The new Stackable Flowers/Leaves #3 – yes there are THREE new sets! – adds even more shape, detail and design to our paper floral arrangements. Can anyone really ever have too many flower dies?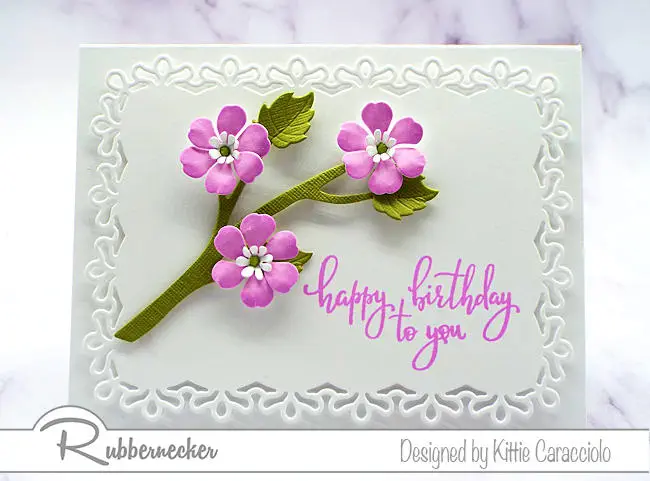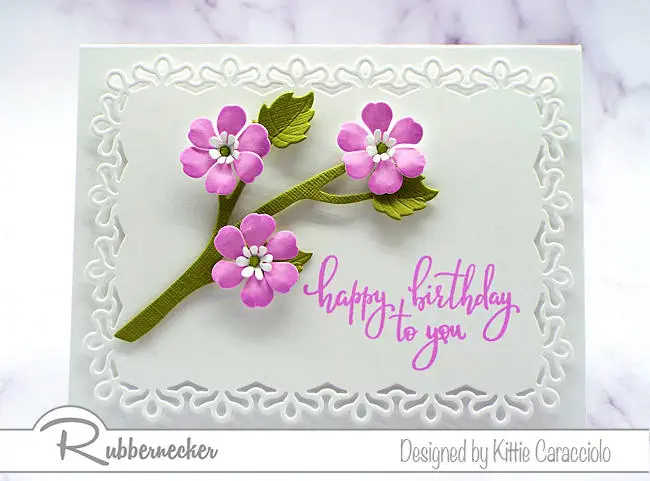 Floral Swirl Pierced Cover and Stackable Flowers/Leaves #4
OK – I may have saved "the best" for last – can you even believe this background? This is what I mean when I say "game changer" – one run through my die cutting machine and this background was done! And that single, lush bloom made with the new Stackable Flowers/Leaves #4 plus a single die cut frame totally makes this card!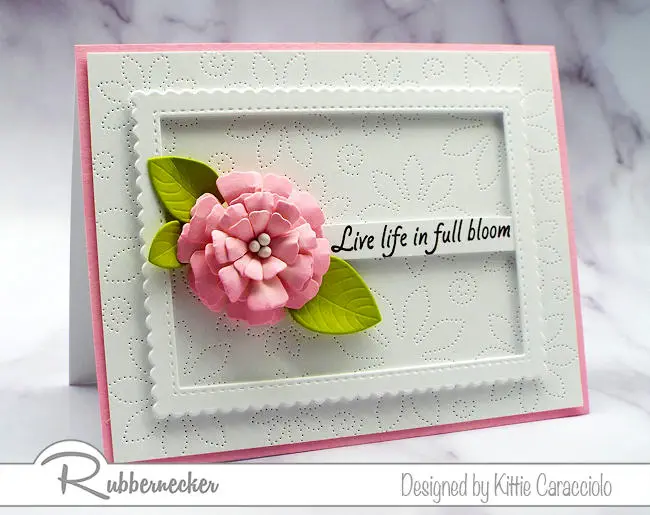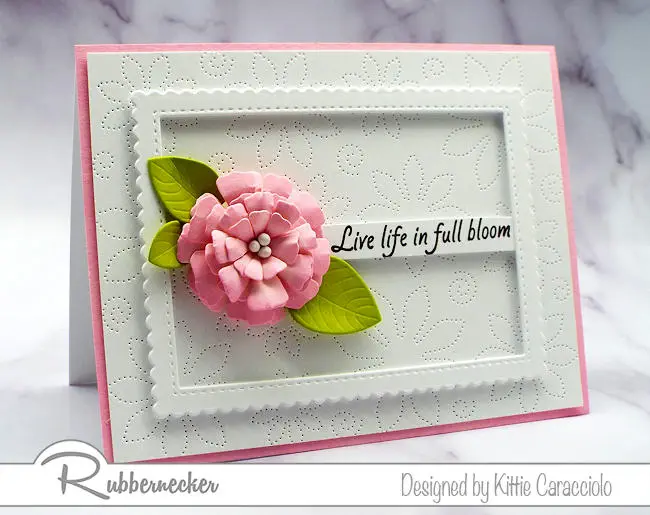 5509D Fancy Decorative Nested Die

5422-06D Spring Birds Die

5422-07D Bird house Shed add-on Die

5508-02D stackable flowers/leaves #2 Die

5508-03D stackable flowers/leaves #3 Die

5508-02D stackable flowers/leaves #4 Die

5510-01D Branch Dies

5510-02D Cheery Blossoms Die

5510-03D Spring Wreath Die

5510-04D Model A Truck Die

5510-05D Kids Wagon Die

5511-02D Dimond Priced Cover Die

5511-03D Flowering Vine Priced Cover

5511-04D Floral Swirl Priced Cover

5512-01D Plaid Cover Die

5512-02D Circle Stitch Cover Die