Winter cards aren't just for the holidays.
Winter cards are not just for Christmas. They are also perfect for winter birthdays, snow sports enthusiasts and other winter special occasions. Today I want to share some of my past favorite non holiday winter cards.
The first card is a dimensional step card done in white and black with touches of color on the deer.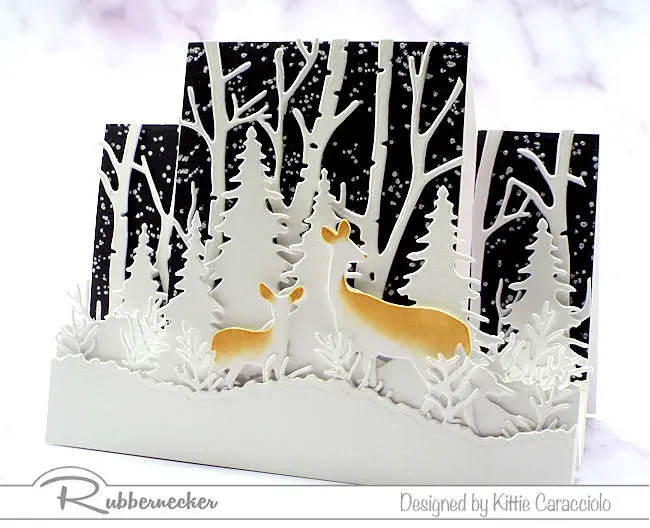 A Beautiful Winter Center Step Card!
Learn how to make this stunning winter center step card with an easy to use premade card base and some die cuts in crisp white! I truly do love making cards that give you a real feel for the theme and this winter center step card serves up all the frosty wonder of a snowy
Here is another favorite made using a birch tree stencil background.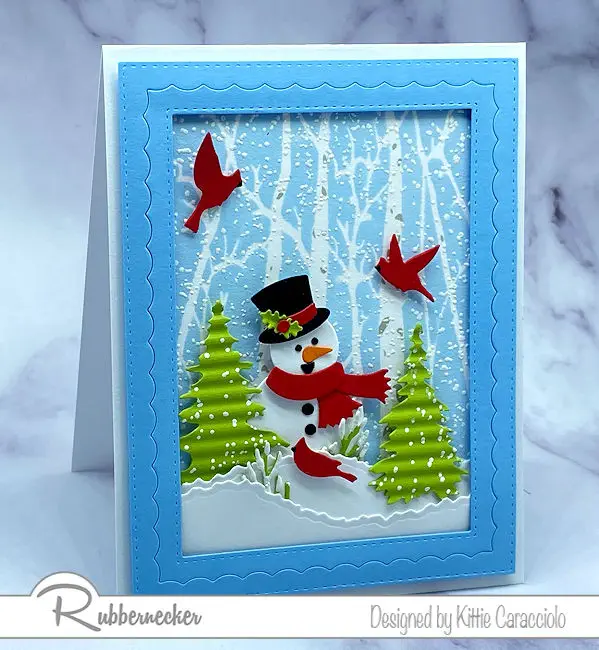 A Birch Tree Stencil Background For a Winter Card
This birch tree stencil gave me the perfect background for my snowy card! I know it's the middle of the summer and to cool off I created a frosty little scene on a winter card using the new, two layer birch tree stencil from Rubbernecker to make my snowy background. It's just perfect for this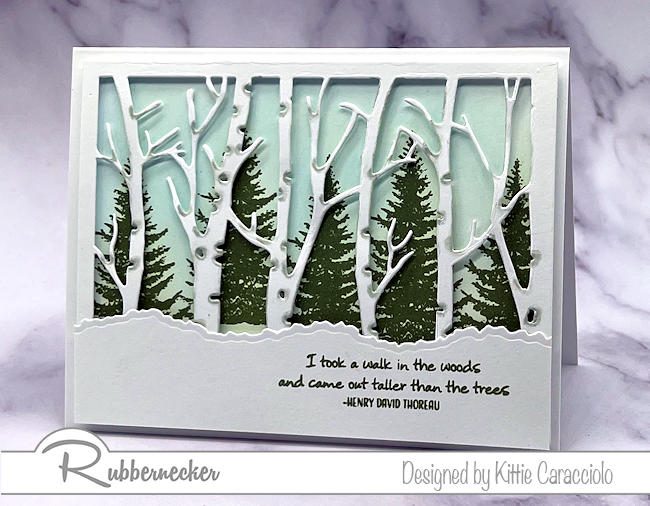 A Beautiful Handmade Winter Birch Card
You might think you are looking at a stunning photo when you finish this handmade winter birch card! I just love winter landscapes, especially with trees and even more when there is snow involved. I played around with two different tree styles and came up with this stunning handmade winter birch card. It's not often
Winter cards are fun to make, especially scene cards. You can always add the appropriate occasion sentiment inside the card. Do you have lots of cards to make during the winter. I hope you have found my throwback inspirational.