I had several requests to show how I applied color to die cut animals.  I took a few step by step photos of adding color to the reindeer.  My secret weapon for blending ink on the die cuts is the mini applicator.  The texture of the foam is soft and allows the ink to be moved and blended much more smoothly than regular sponges.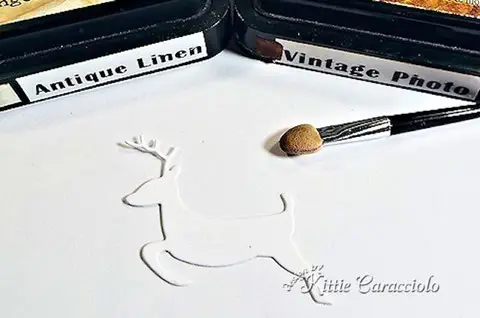 I apply ink to the sponge by lightly touching it directly to the ink pad and gathering just a little ink at a time. I then lightly apply a light layer of the light brown and then blended in the darker brown ink. I blend the ink by moving the sponge applicator in circular motion with a light touch.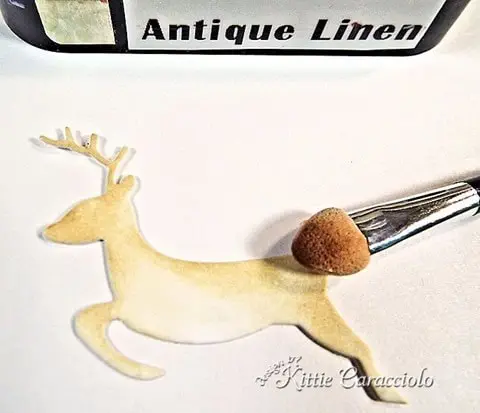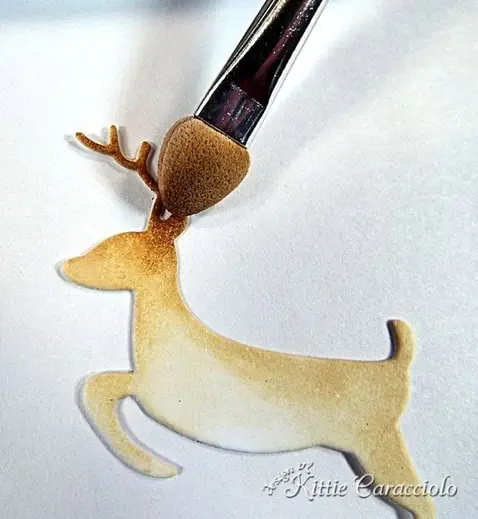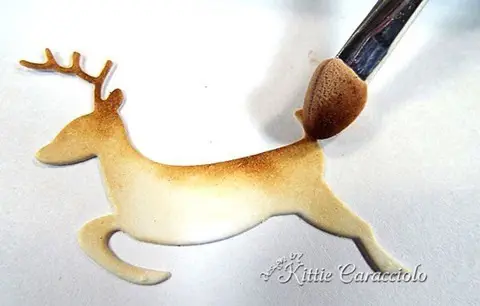 I left the underside of the reindeer lighter and made the antlers, back and legs darker brown.  This is very easy to do especially if you use the mini applicator.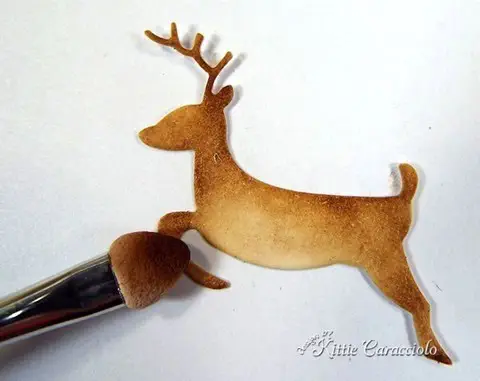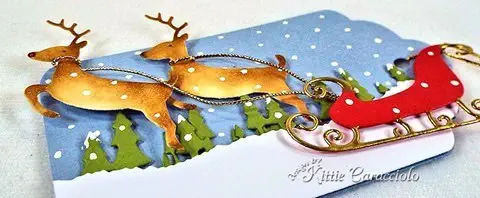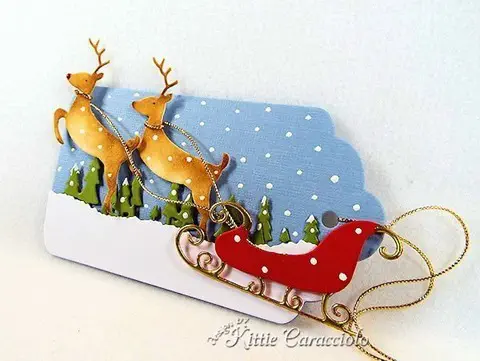 Paper:  White, Blue, Red, Olive     Ink:  Distress Ink Antique Linen, Vintage Photo      Accessories:  Savvy Stamps Deer and Sleigh, Poppystamps Pine Tree Border, Versa Marker, Gold Embossing Powder, Metallic Gold Twine, Sofft Mini Applicator, Brush, White Watercolor Paint,  Deckle Scissors, Glue Dots, Glossy Accents, Mounting Tape, Paper Piercer,  Metal Adapter Plate,  ATG, Big Shot, Teflon Bone Folder, Guillotine Paper Cutter