Are you having a hard time figuring out how to use your Martha Stewart Punch Around The Page Punch sets?  It took me a little while to figure out how to use them.  Several people have asked me for help so I thought I would take a few pictures to clearly show the steps.   There are two different size sets- Punch Around the Page and  Large Punch Around the Page.  Each size requires different measurements to punch around the page correctly.
Paper size for Punch Around the Page.
3.25" x 3.25" square,  3.25" x  5",  5"x 5" square,  6.75"x 6.75" square-
Paper size for Large Punch Around the Page.
4' square, 6' square, 8' square, 10' square, 12' square
1. Tools
I am using a 5" x  5" square for my example.
2. Punch all four corners.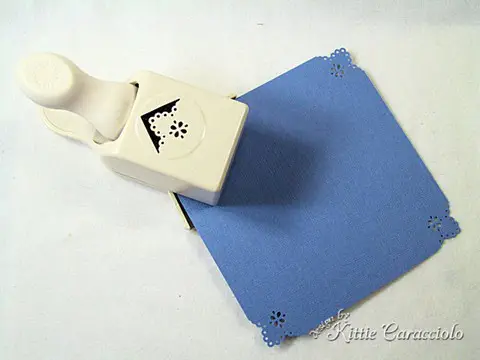 3. You are now ready to punch your sides.  See the arrows pointing to the inner guide.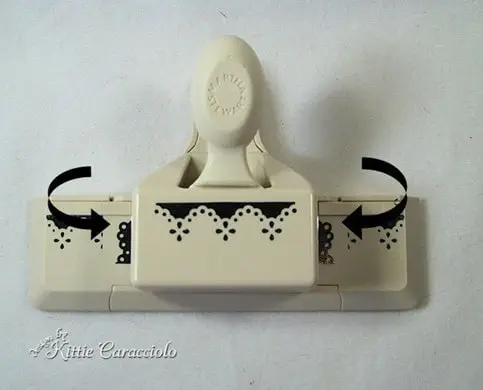 4.  Line your first corner perfectly  over the left inner guide and punch.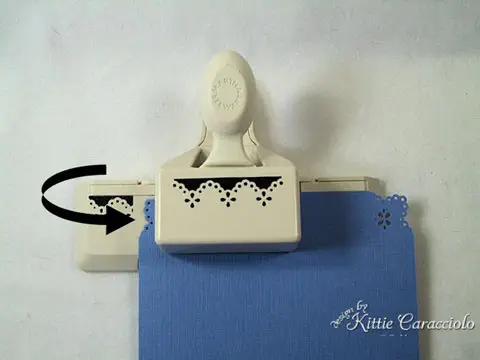 5. Move your paper to right side and line up the opposite corner perfectly over the guide and punch.
6.  Turn your paper 90 degrees and repeat the procedure until you have gone all the way around the page.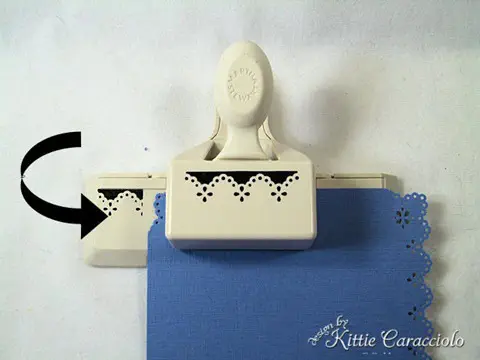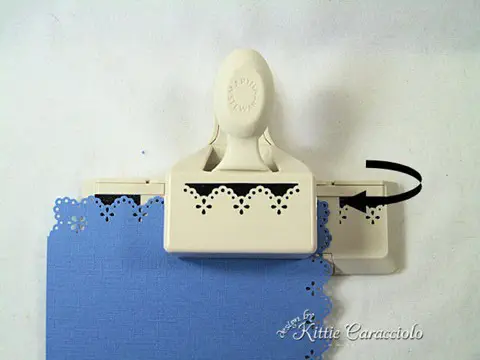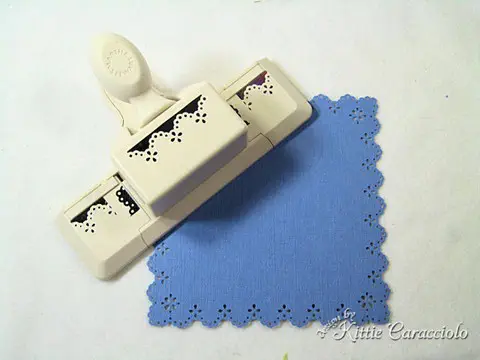 Creating a punched Border.
1.  To create a border you need to follow the guides on the outer sides of the punches.