The Impression Obsession Spiral Flowers set has become one of my favorite go to dies when I want to use small flowers on a project. I have to admit that at first I was a little intimidated by such  tiny die cuts but I quickly found they rolled up on the tip of my tweezers just like the larger rolled flowers.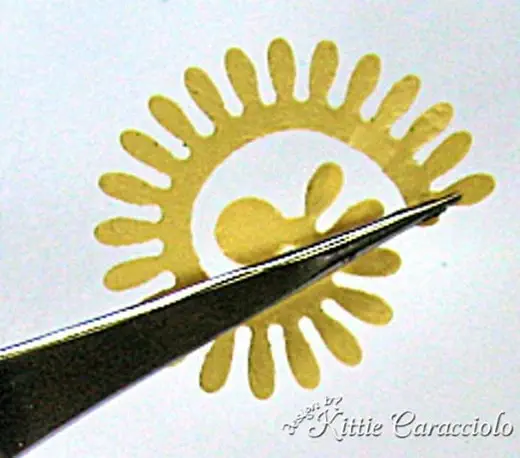 Attach the flower in the tweezers with the back side facing you and the petals up.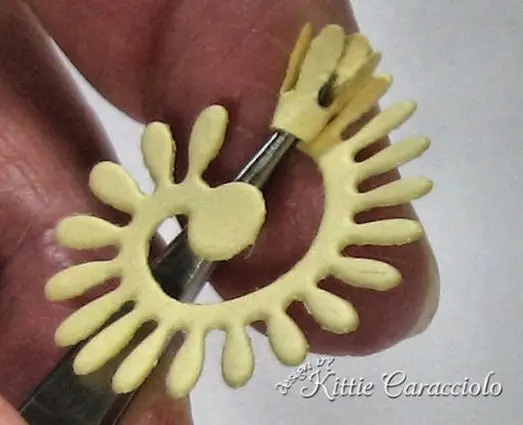 Turn the flower around the tweezers with the front side facing in and keeping the bottom edge as even as possible.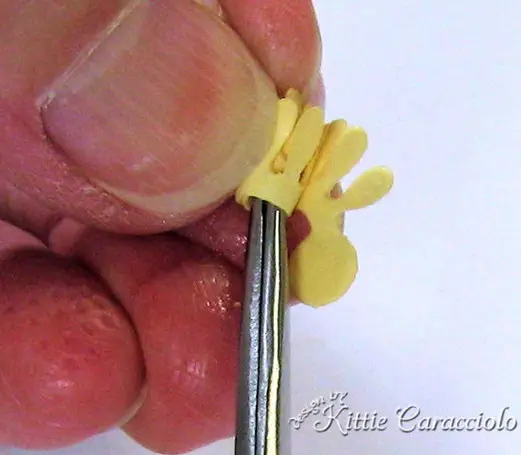 When you are almost finished rolling apply adhesive to both the round tab and to the inside of the rolled opening of the flower.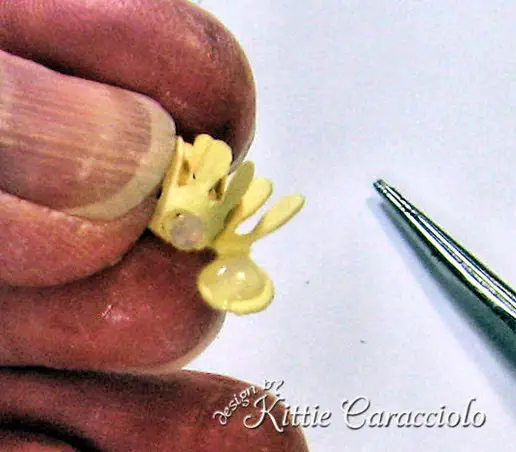 Release the tweezers and pull the flower off holding the roll closed.  Attach the tab to the bottom and hold in place for a few seconds with your fingers to allow it to set the glue.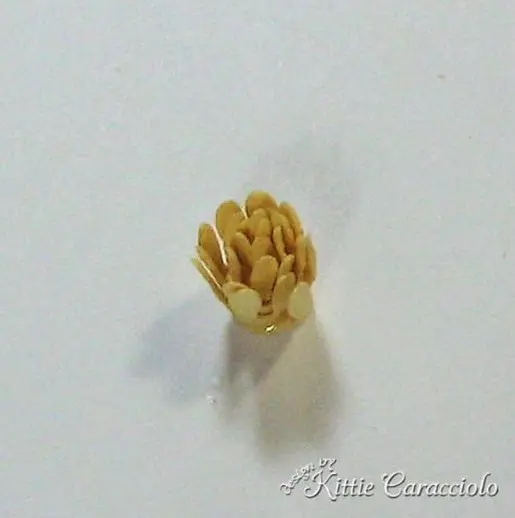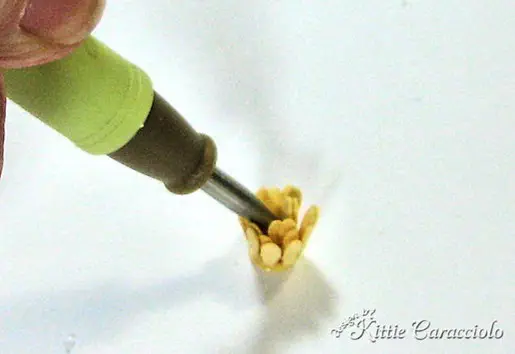 Place the tip of your paper piercer down into the center of the flower to hold in place.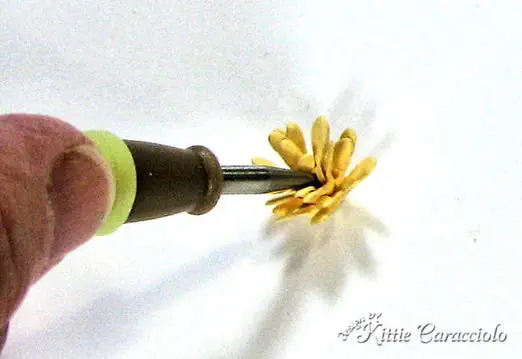 Push the petals out to open the flower.  I like to use the point of my second paper piercer to push each petal out individually but you can use your finger tip as well.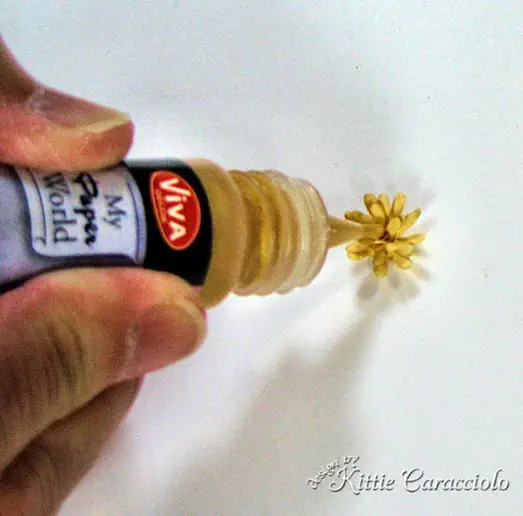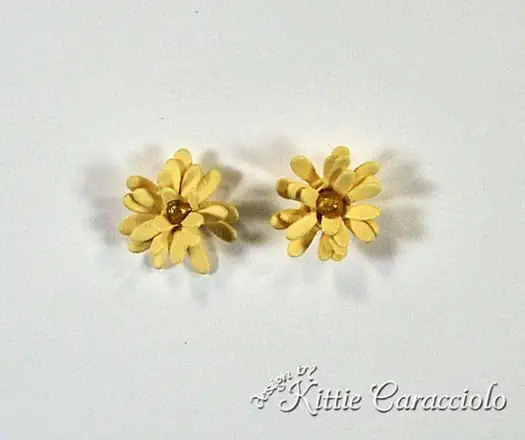 I applied gold paper pen to create the flower centers.
Flower Buds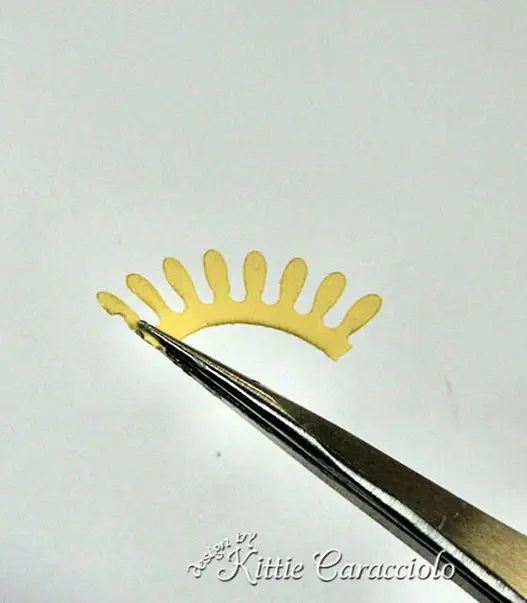 I cut about 1/3rd of the flower and rolled it to create the bud.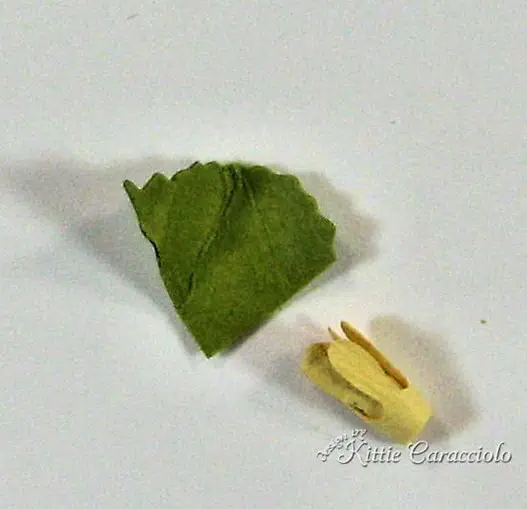 I cut a small green triangle and cut across the top edge with deckle scissors to create a natural look for the bud foliage.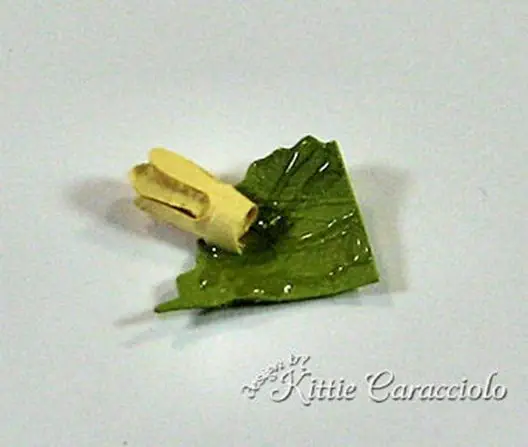 I applied adhesive to the green foliage and wrapped it tightly around the flower bud.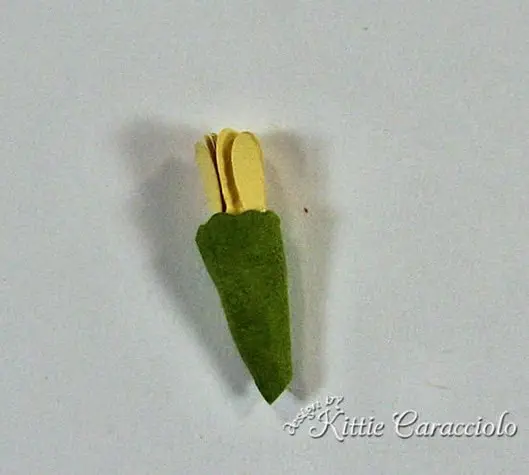 This bud is less than 1/2" long.  I left some of the petals straight out on a couple of the buds on my project and curled some back to look like they were beginning to open.