My project was made using Impression Obsession Bouquet set, Ornate Oval Frame and Butterfly set.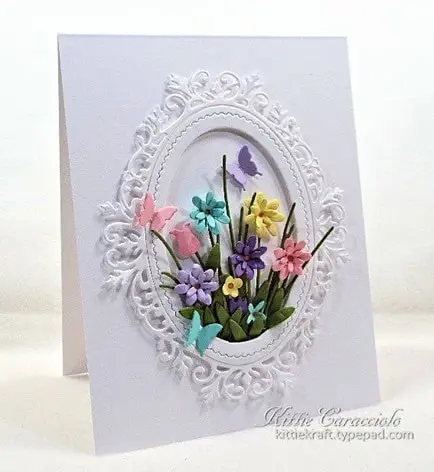 Place flowers face down on the molding pad and form using the smaller end of the stylus.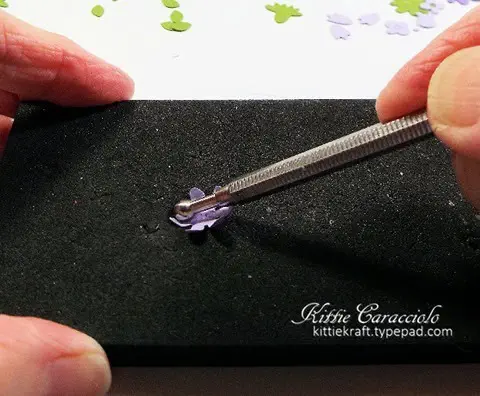 Turn the flower over and push in at the center with the small stylus.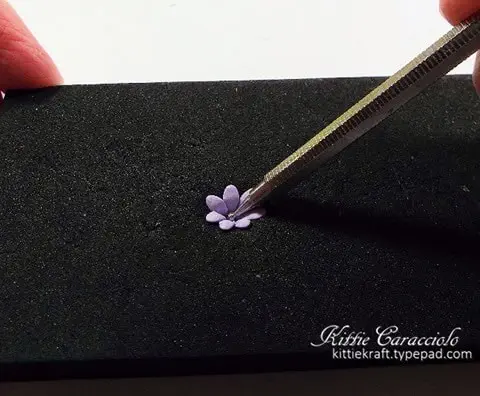 Apply glossy accents to the center of the larger flowers and attach the smaller flowers inside it.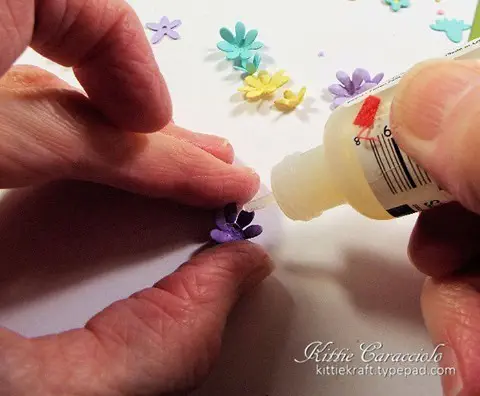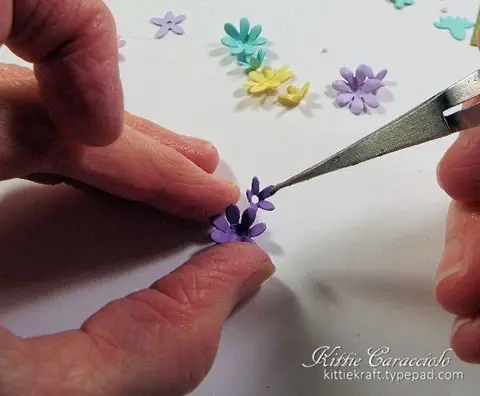 Punch out bright yellow 1/16" circles and attached one in the center of each flower.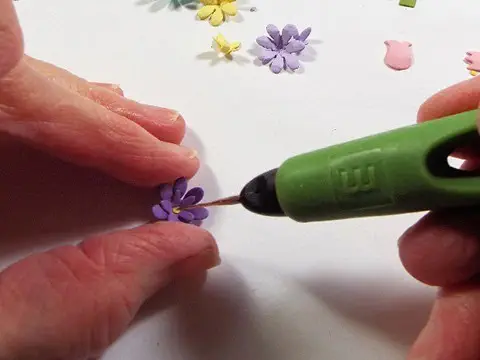 Apply glossy accents to the tip of the stems and attached the flowers.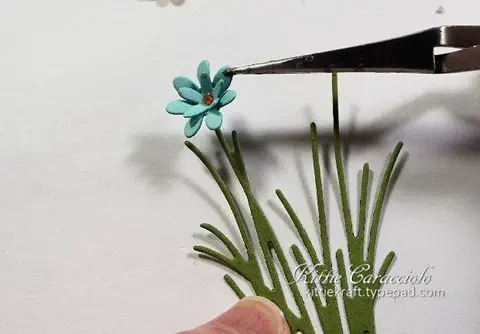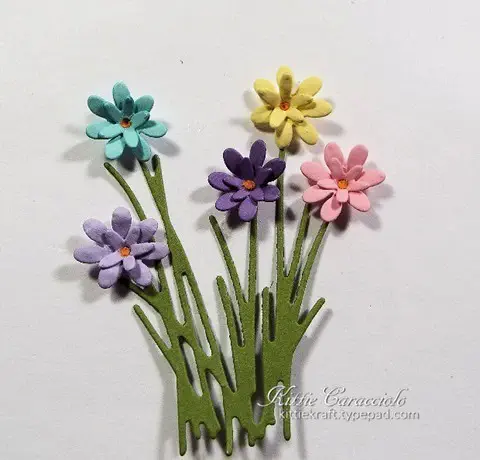 Mold the leaves and attach to the stems.  Note:  I failed to take a picture of attaching the leaves.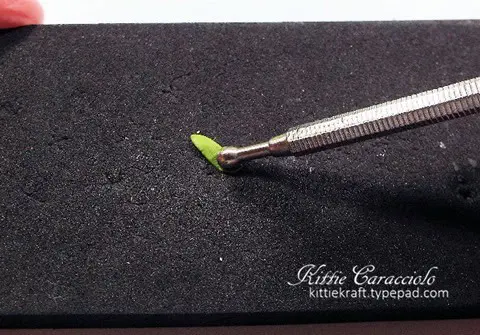 Cut the ornate frame and attach the three sections together on the back side with 1/4" double stick tape.  Curl the tape lightly as you move around the oval. Note:  I cut 3 or 4 inches of tape at a time to make it easier to work with.  Don't worry about getting the backing to pull off the curled tape.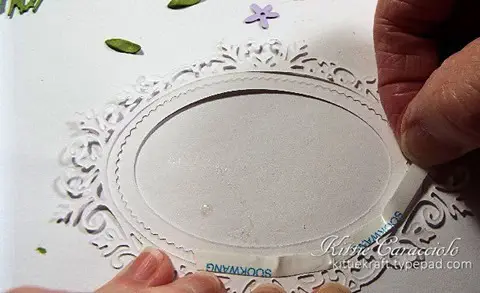 Remove backing from tape and apply thin strips of mounting tape all the way around the frame.
Attach the frame to the  card base.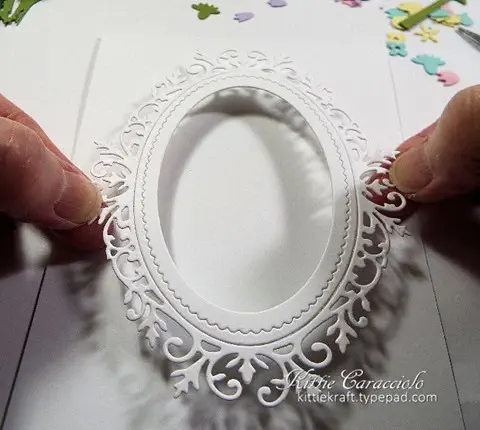 Attach the bouquet inside the frame with glossy accents.  Note:  I cut the bottom off the bouquet to shorten and to make it fit the way I wanted it to in the frame.  Cutting off the bottom separated the bouquet into three sections and I just attached them back together inside the frame.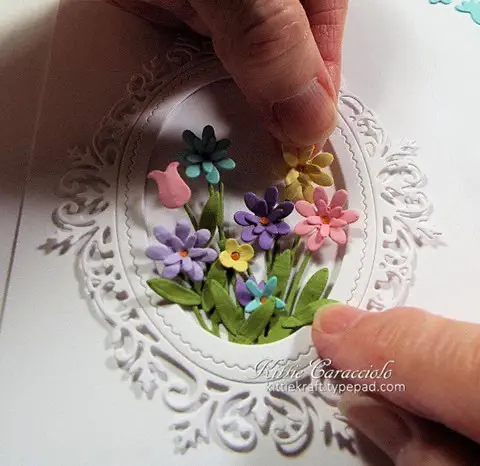 Cut a second stem section apart and tuck the pieces in behind the bouquet and attach with glossy accents.  The bare stems soften and add interest the bouquet.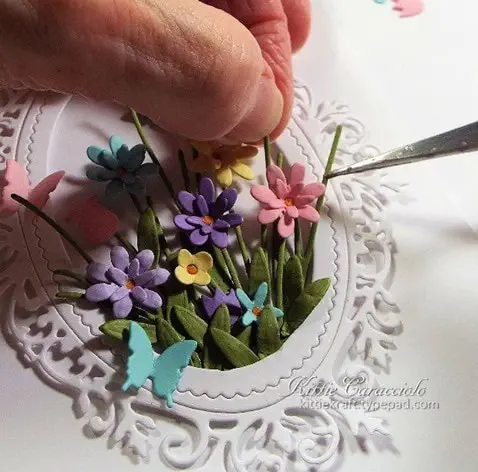 Tuck and attach a few more leaves in behind the frame to add fullness to the bottom of the bouquet.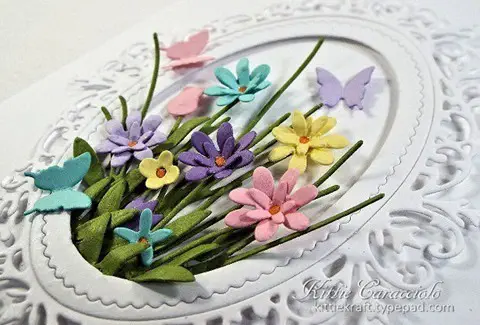 I absolutely love the Ornate Oval Frame and the new Ornate Square Frame too.  OK…for that matter I love the whole new Impression Obsession die and coordinating stamp release.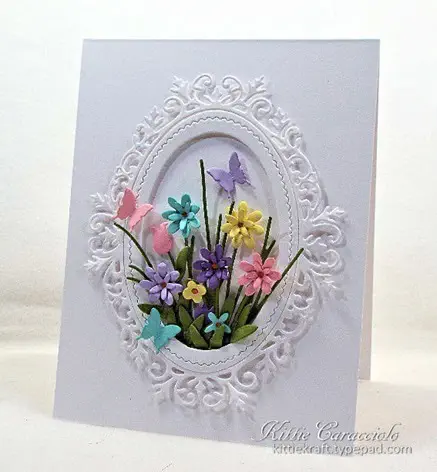 Thanks for coming by today and I hope you have a wonderful weekend.
Card size:  5.50" x 4.25"