Bunch of Blossoms Flower Tutorial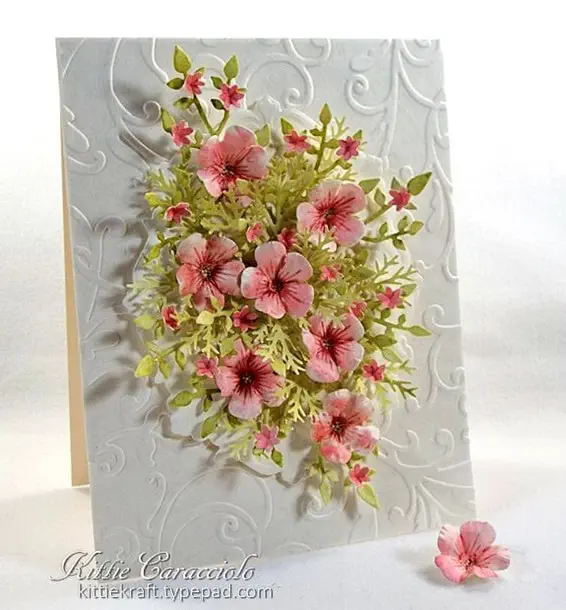 The flowers were cut using vanilla cardstock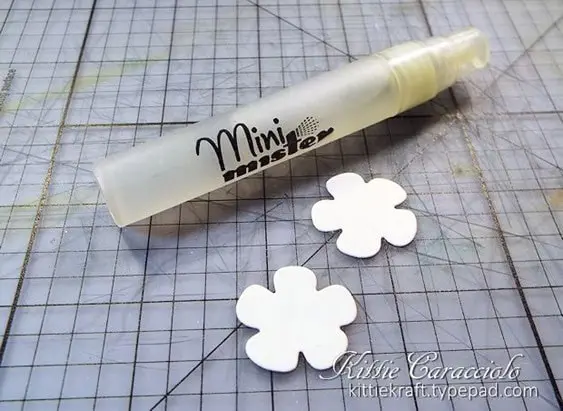 Lightly mist the flower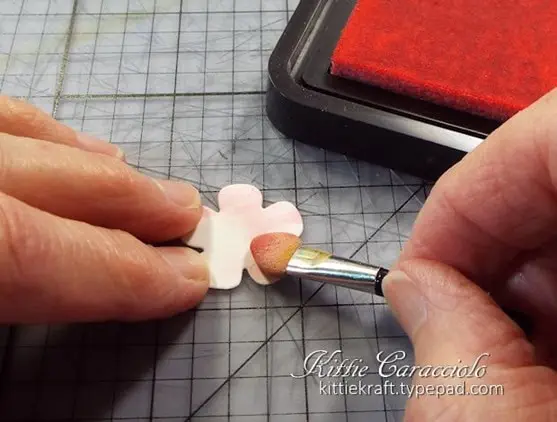 Lightly apply ink on the damp flower using a mini applicator but allowing some of the vanilla color to show through. Dry damp flower with heat gun.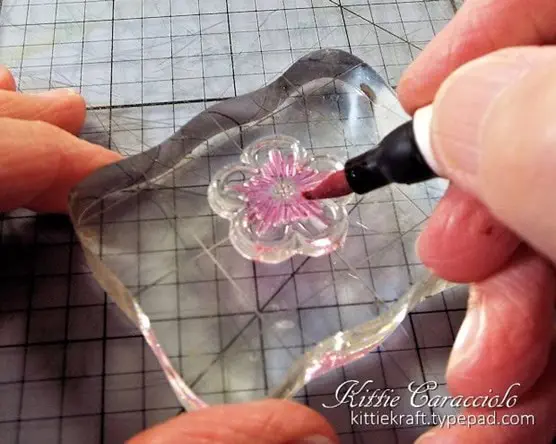 Apply ink to the center image lines on the stamp with a pink marker. I didn't apply ink to the outer flower line on the stamp because I didn't want it on my flowers.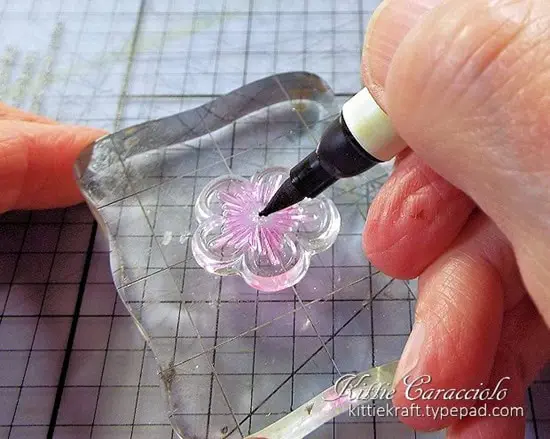 Apply ink to the center of the flower with a brown marker.
Line the stamp up over the flower and stamp.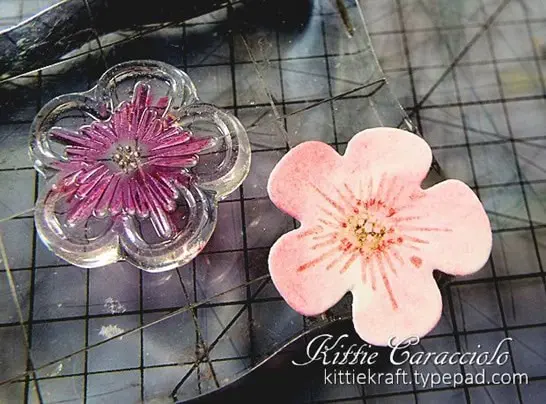 Here's a closer view of the floral spray that gives a close up view of the flower centers. I formed the flowers using my stylus and Molding pad.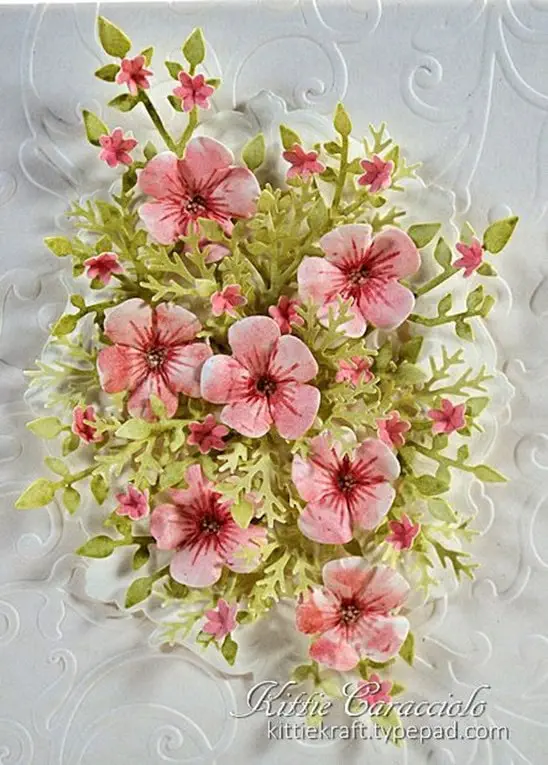 I misted vanilla paper and applied green ink with an ink blending tool to use to cut my foliage.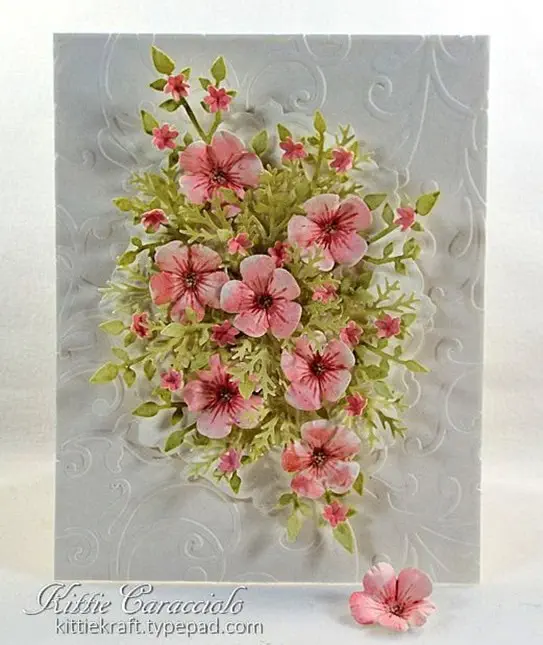 There is actually a frame behind the floral spray but I got a little carried away and covered most of it up.  LOL!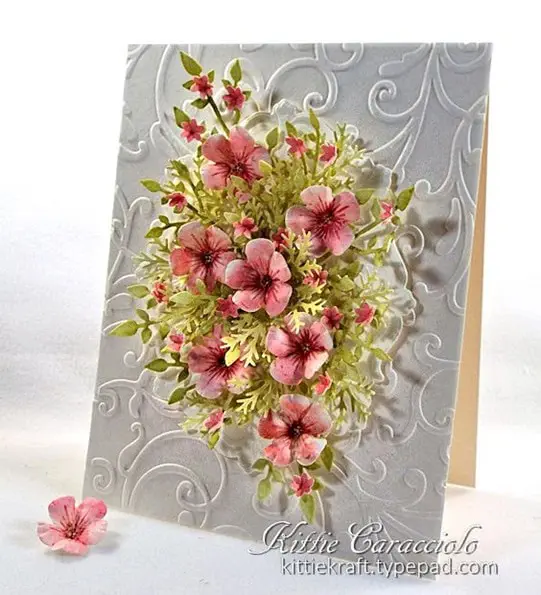 Thanks for stopping by and I hope you have a great day.
Card size:  5.50" x 4.25"