Here's my little red bicycle scene and the sky background that you will see develop in the step by step pictures below. First, I want to thank Cindy Motherway aka Mothermark on Splitcoaststampers  for sharing her hand cut scalloped cloud template technique with us a couple of years ago.
Tools:  Scalloped Scissors, Cardstock, Inkssentials Ink Blending Tool (or any sponge)
1. Using a good thick cardstock cut several rounded scallops with your scalloped scissors to create your cloud template/ template with scalloped scissors. AS you can see below my template is well worn. That is no problem because I can always make another one.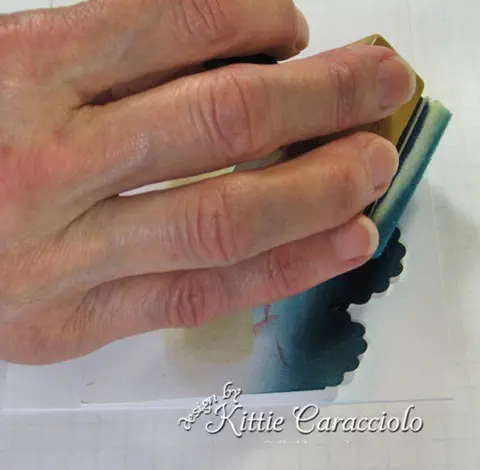 2. I like to use the Inkssentials Ink Blending tool to apply ink to create the sky. I turn the wooden base on its side and lightly push the sponge over the template. This allows the ink to be applied to the template edge. Using the sponge in a flat motion would apply too much ink and not leave white space. I hope this makes sense.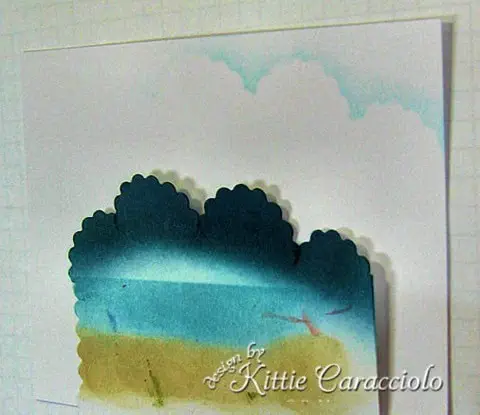 3. I start applying ink from one side and then move the template over to continue. You can see the completed line in the next photo.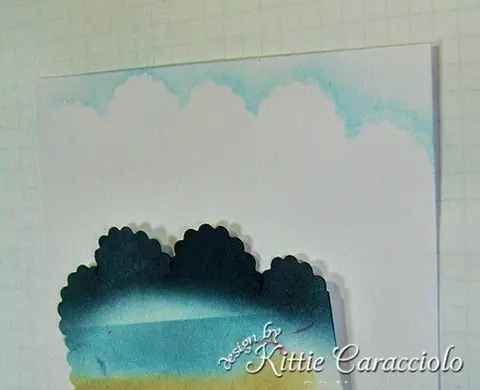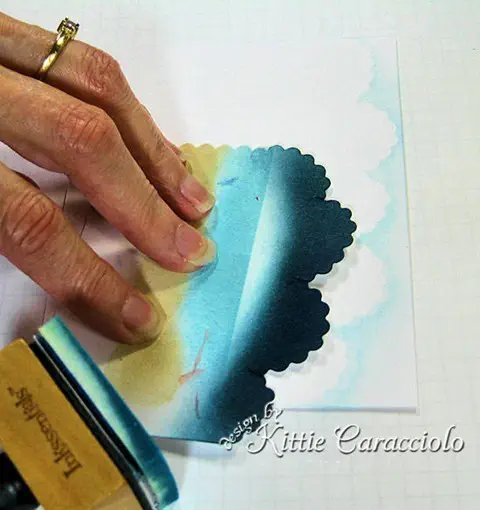 4. When the first row is complete I move the template over and start again. Notice I have set the rounded scallops offset so the clouds are not perfectly lined up and unnatural looking.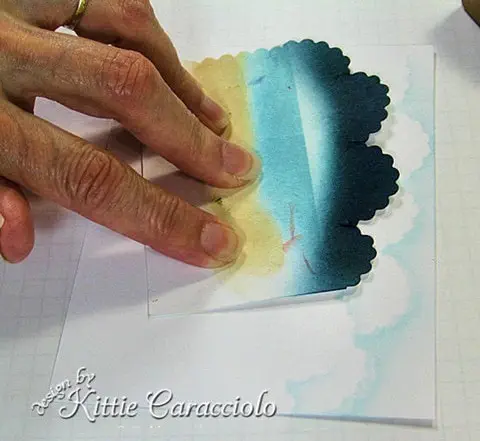 5. Continue across the page to create the second row. You will continue this pattern until you have as much space as you want covered with clouds.