I have a heart filled Valentine project to share with you today using the Impression Obsession Love You Heart, the tiny hearts from the Double Heart Edger . Leafy Branch 2 and Sizzix Loving Thoughts embossing folder.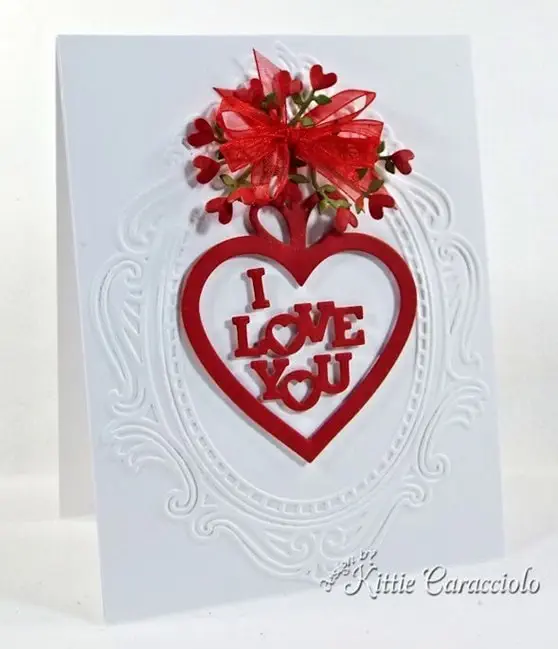 I started by die cutting the heart frame, tiny hearts for the bouquet and the leafy branch.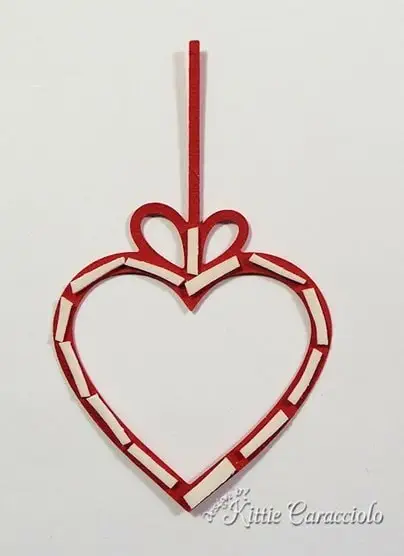 I cut and attached several tiny pieces of mounting tape to the back of the heart to pop up on the embossed white layer.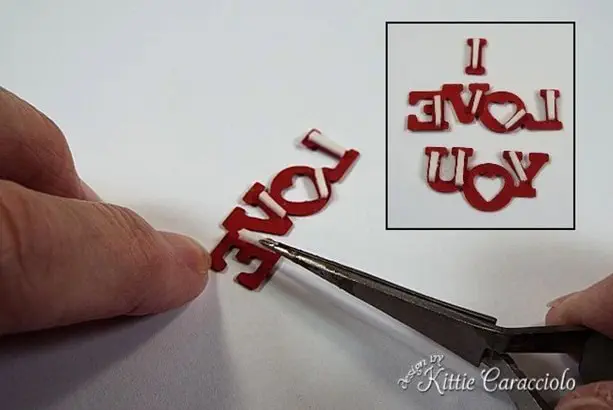 I know that working with tiny pieces freak some people out a little but I use my tweezers to apply the tiny strips and it makes it so much easier.  One of the reasons I love the mounting tape better than pop dots is that it is versatile and can be cut in any size.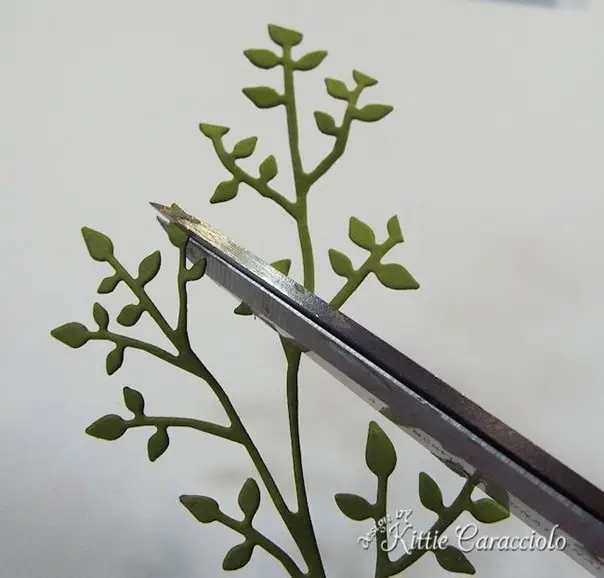 I cut off much of the top leaf on each branch section so it can easily be hidden with the tiny hearts.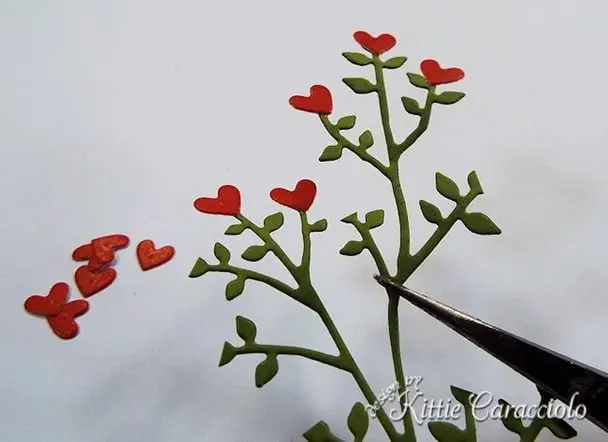 I attach the hearts to the branches with glossy accents.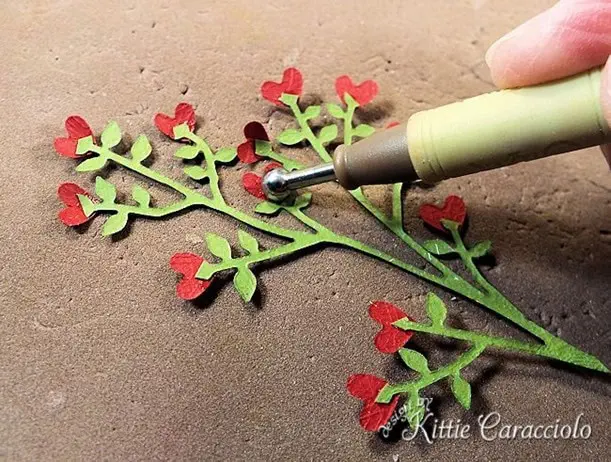 I lay the branch face down on the molding pad and form them lightly by pushing down with my stylus.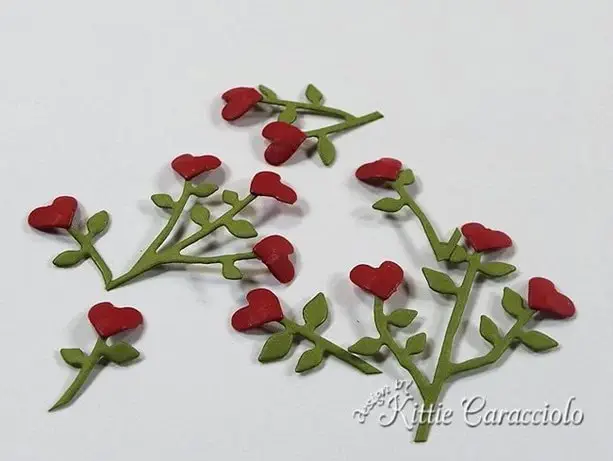 I cut the branch sections apart so I can use them to create the bouquet.
I lay them back on the molding pad and lightly form the branches so they will stand up pretty in the bouquet and add dimension and interest to the arrangement.  I don't like stems and flowers that are perfectly flat.  They just don't look natural.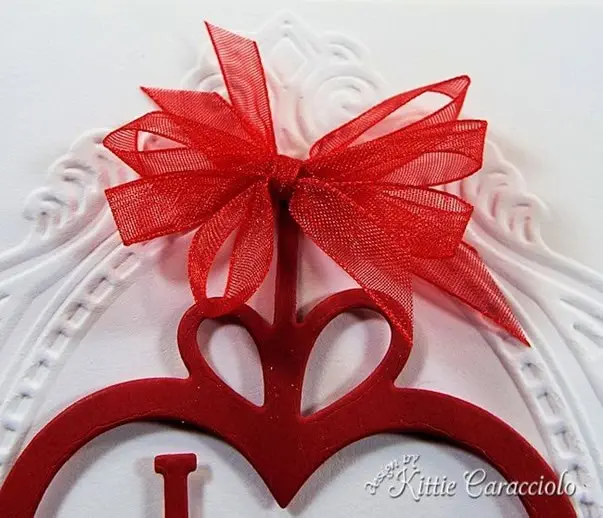 I attached a red multi loop bow to the top of the heart with glue dots.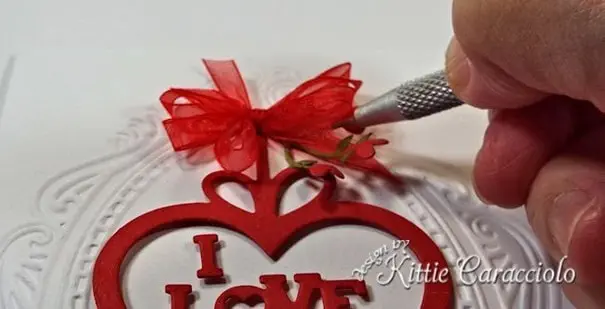 I attached one of the larger branches to the right side of the bow using glossy accents.  I use my piercer to push the branch in under the bow and secure it in place.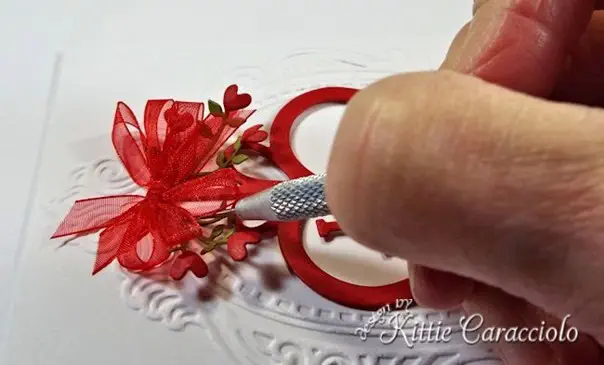 I attached the next branch on the left side.  I usually work from one side to the other back and forth to create a fairly even arrangement.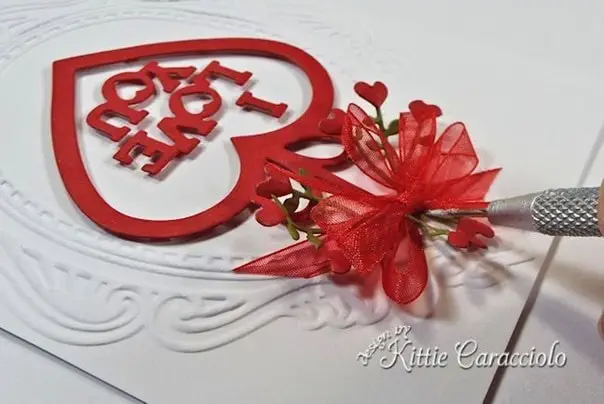 I added another branch up at the top.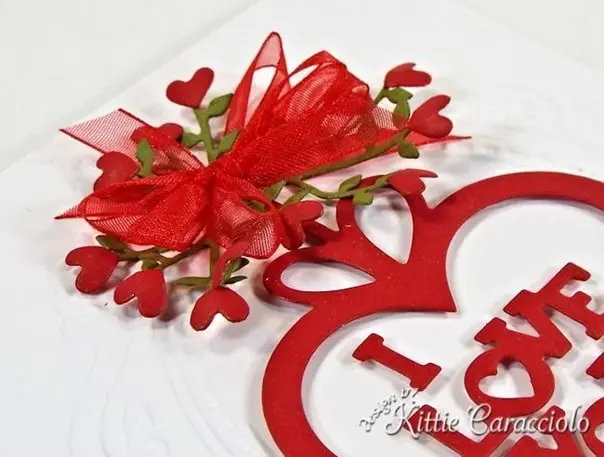 I filled in around the bow with several of the smaller branches.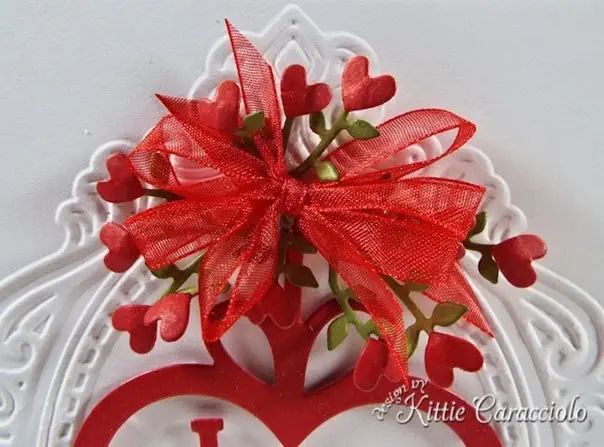 If you would like to see how I created my multi loop bow you can check out my video tutorial here.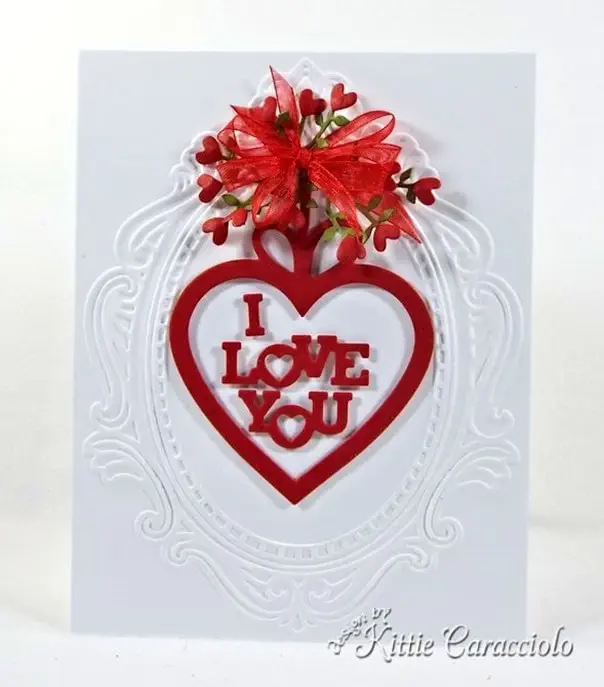 I thought the decorative and feminine embossed background was just perfect to set off the frame and bouquet. It adds interest without taking away from the main focal point.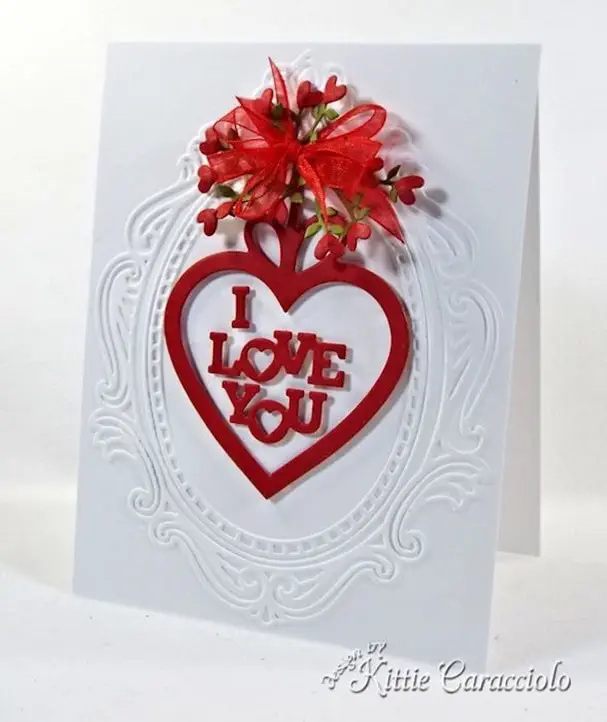 I hope you enjoyed this tutorial.  I get comments on a regular basis from people who are afraid of creating flower bouquets or say that theirs never looks like mine.  I thought it would be nice to show easy it really is. The real trick is adding dimension with the stylus and molding pad.
Thanks for stopping by today.  I appreciate it.
Card size:  5.5" x 4.25"