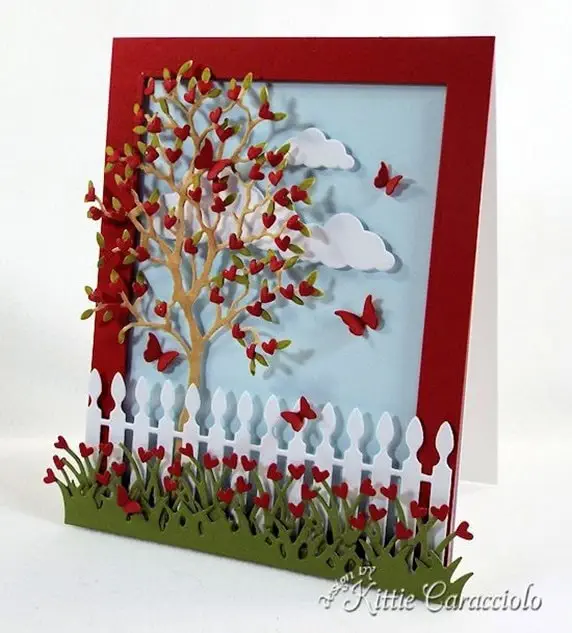 I started by coloring the tree with a green and brown Copic marker.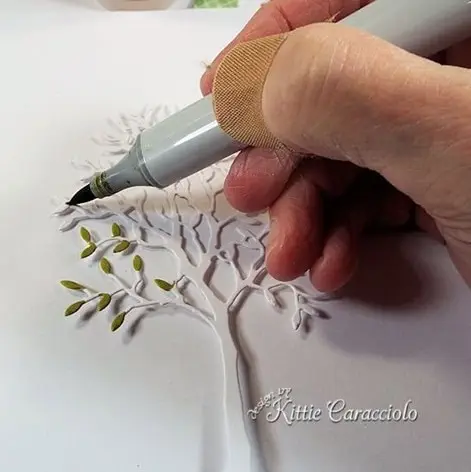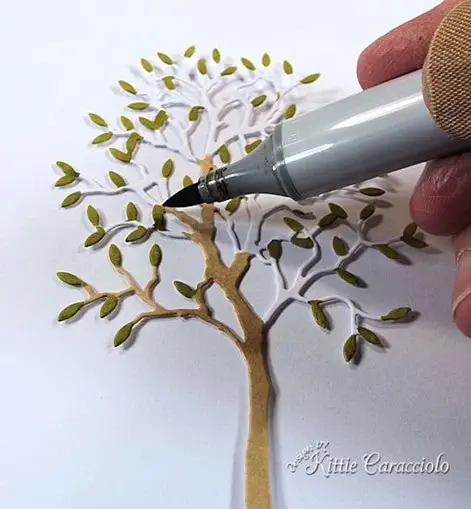 I applied several tiny dots of glossy accents at a time to the leaves.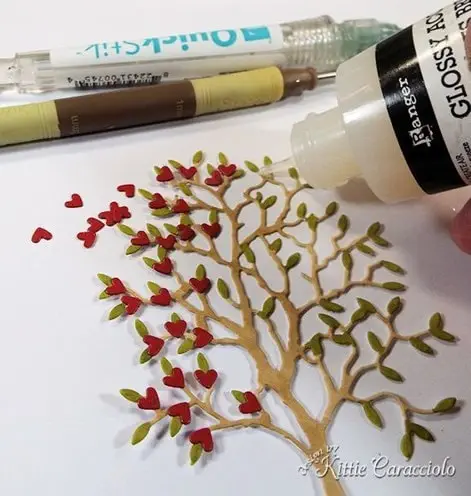 I used my QuickStik to pick up the tiny hearts and applied them to the glossy accents. The tiny hearts kept wanting to pick back up with the QuickStik so I held them in place with my leaf tool while I lifted the sticky tip away. This really is the perfect tool for picking up tiny pieces like the hearts.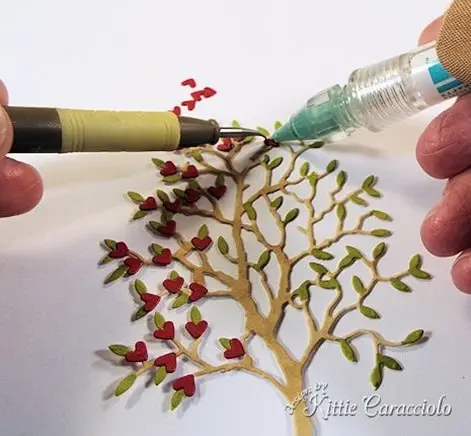 When all the hearts were attached I turned the tree face down on my molding pad and delicately formed the hearts with my stylus to add dimension to both the hearts and the branches.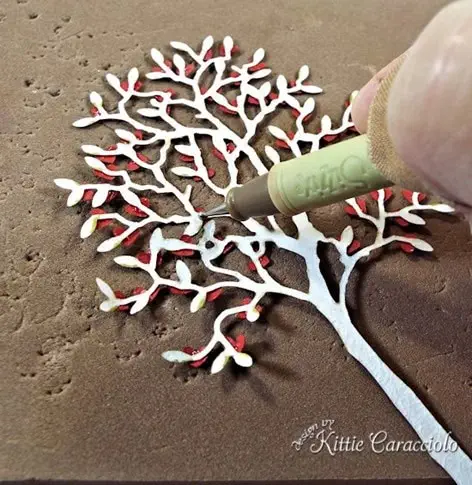 Here's a close up view to show the lightly rounded hearts and branches. Just that simple step adds so much depth and interest to the hearts and branches.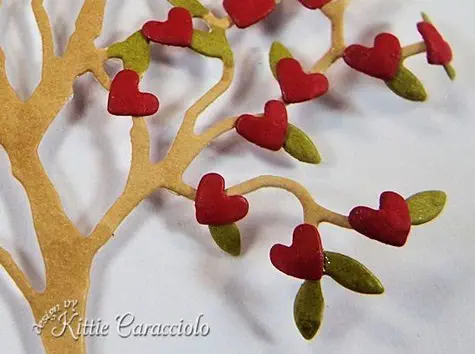 I attached the fence to the front of my frame with ATG adhesive.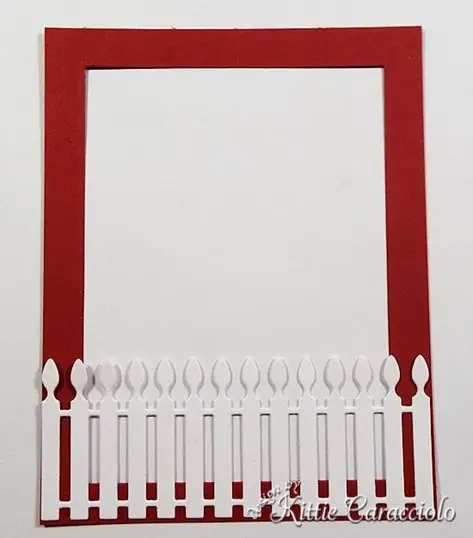 I created a heart garden using the same technique to attached the hearts to the grass stems as with the tree. I attached a small grassy border in front of it to give a clean finish.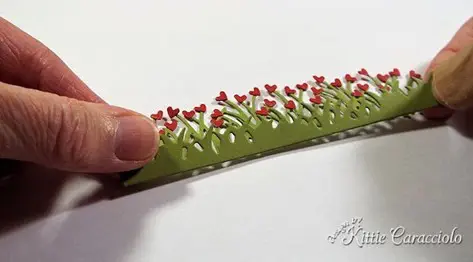 I attached thin strips of mounting tape to the back of the flower garden and attached it directly over top of the fence.

I attached mounting tape to the back of the frame and attached it to the blue card base.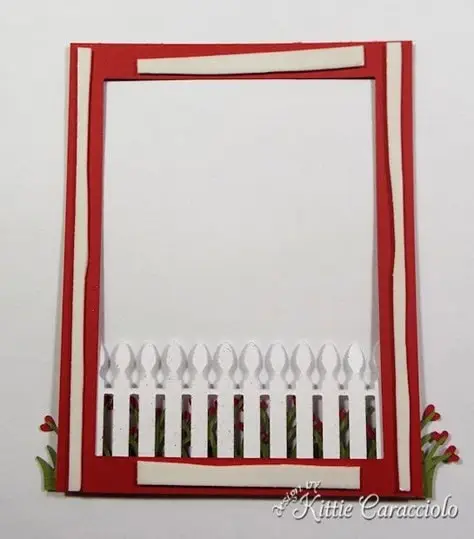 I attached very thin strips of mounting tape to the trunk of the tree so it could stand free away from the blue background.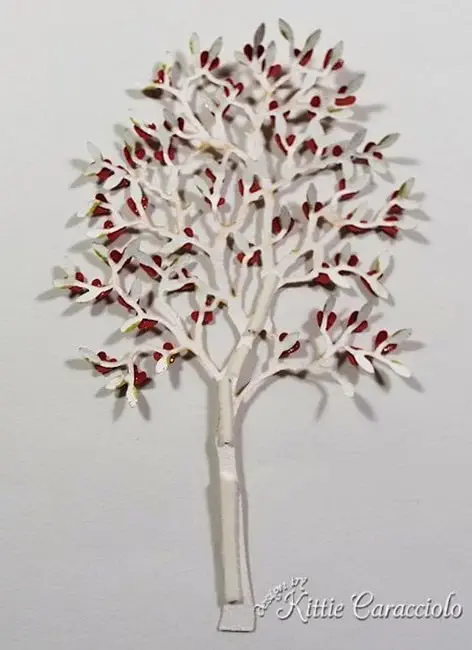 I tucked the tree in behind the fence line.  I added popped up clouds in behind the tree and then attached rolled glue dots to a couple of branches to secure the top of the clouds.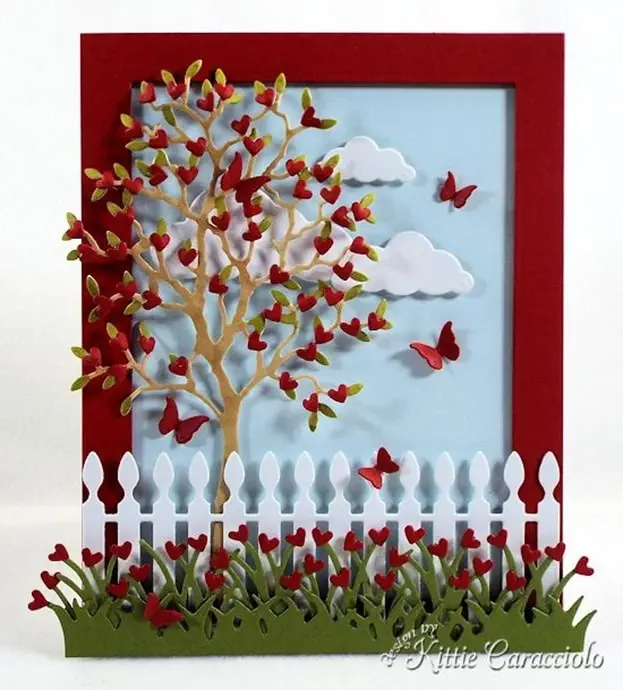 I can never resist using a few butterflies to add a few more pops of color and interest to the scene.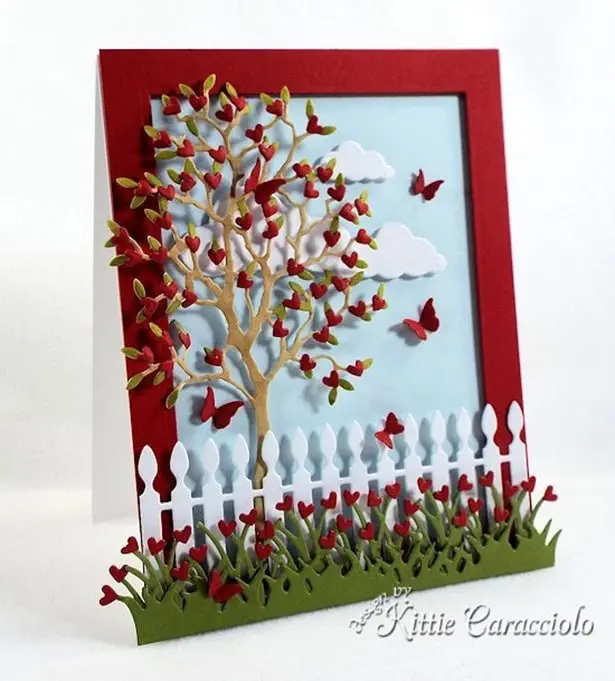 Card Size:  5.5" x 4.25"   Paper:  Real Red, Old Olive, Papertrey White, Memory Box Water