Create a Paper Floral Wreath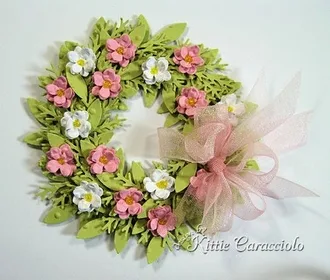 Supply List and Preparation
Flower and Foliage Punches (I used embossed cardstock for both the foliage and flowers to add texture)
Circle Dies
Adhesive –I used Matte Accents
Paper Piercer (pointed tool to hold pieces in place when adhering)
Stickles for Flower Centers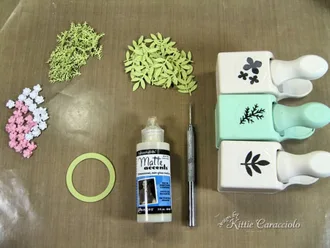 Flower instructions
Punch three individual flower blossoms.  Apply dots of liquid glue to one flower and line up and attach second directly over the first. Apply glue dot to the third flower and offset it ¼ turn and apply the two layered flowers over top. Hold the flower in place with the paper piercer and delicately bend the blossoms up.
Create a circle base for your wreath. Mine is 2 inches across.
Punch foliage and create flowers. 
 Step 1
Attach foliage to base with liquid adhesive by alternating position of the leave all the way around. I use my paper piercer to hold each piece in place until secure.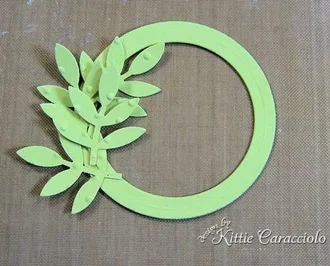 Step 2
Attach second layer of smaller foliage to the wrath. The paper piercer helps lift the leaves to attach the smaller foliage in place. Use the point to move your foliage sprig around until you have it attached right where you want it.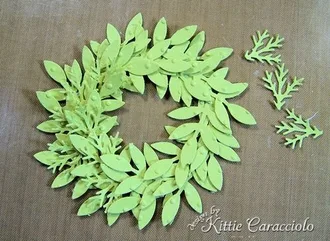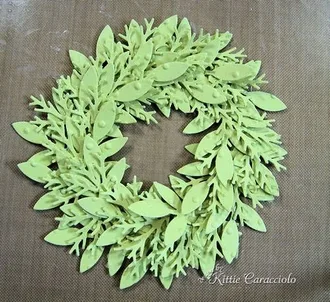 Step 3
Attach flowers to the wreath. Alternate their placement for a soft natural appearance.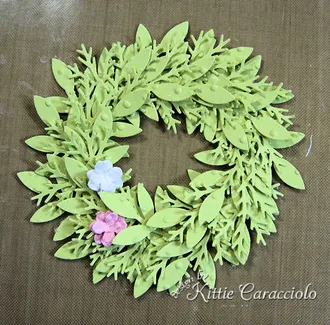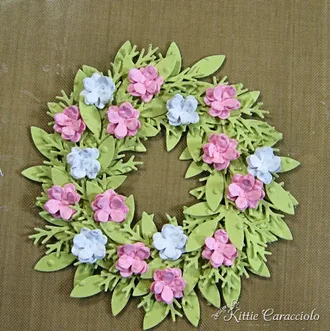 Step 4
Complete your project. I placed my wreath on a simple pink cardstock with a white lattice punched layer to allow the wreath to be the main focus. I dotted the center of each flower with golden stickles for a touch of sparkle and I attached a soft multi loop bow as an embellishment.  You can find a bow tutorial on my blog at Kittie Kraft if you would like to know how I make my bows.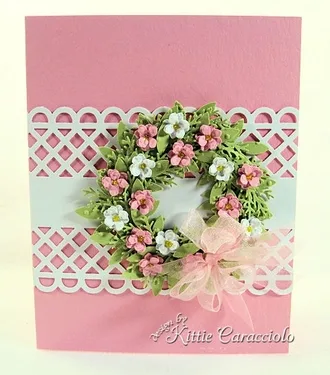 Mini Wreath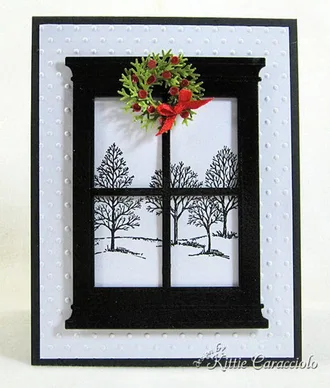 I made the tiny wreath using just the top portion of the MS pine branch punch, I created the tiny wreath ring by cutting into a 3/4" punched circle and cutting out the ring. It's easier to show than tell.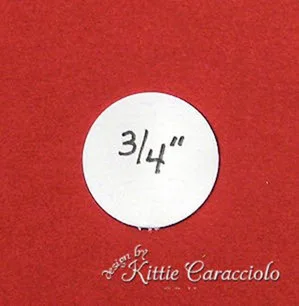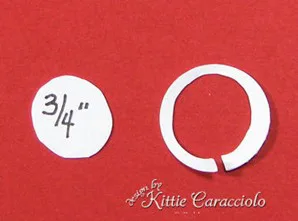 The tiny three sprig top of the pine branch is just the perfect size for the little wreath.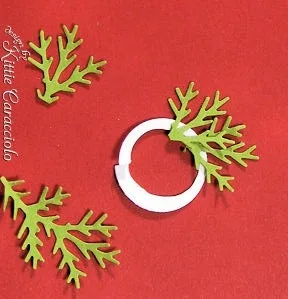 I clear embossed the red cardstock and punched 1/8" circles for the Christmas balls.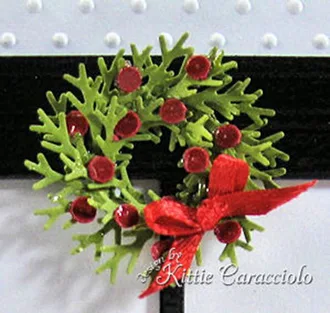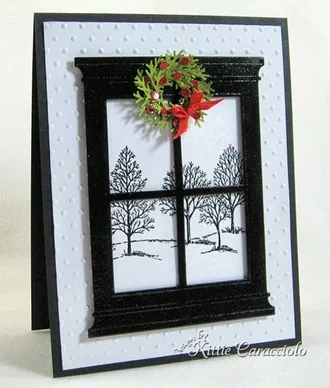 [/et_pb_text] [/et_pb_column] [/et_pb_row] [/et_pb_section]