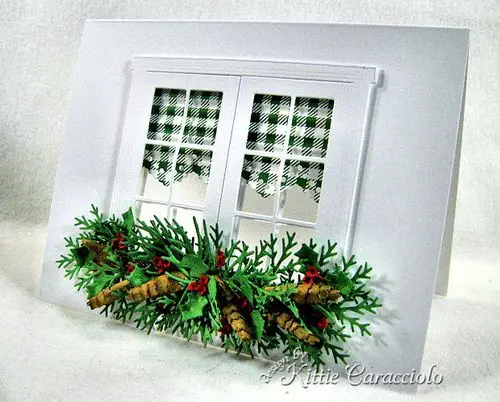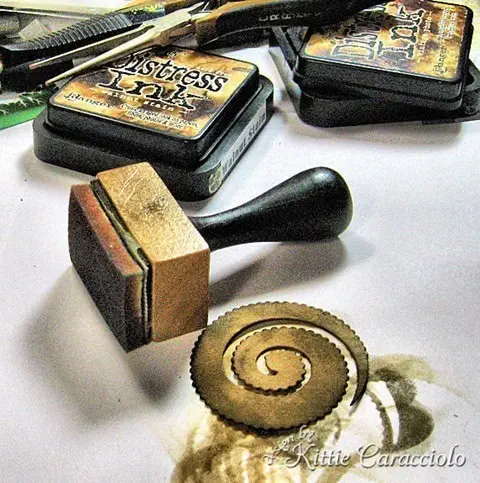 5. Die cut a rolled flower using kraft paper and sponge with brown ink. I think the pinecones look more real with the lighter brown paper and different levels of ink applied for depth of color.
6. Roll your flower around your needle nose pliers to shape and soften the paper.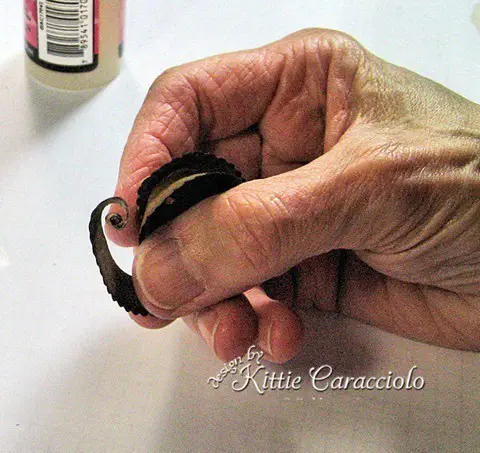 7. Apply liquid glue right in the center of the flower and start rolling.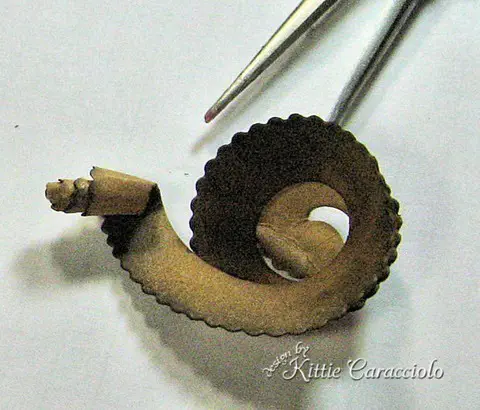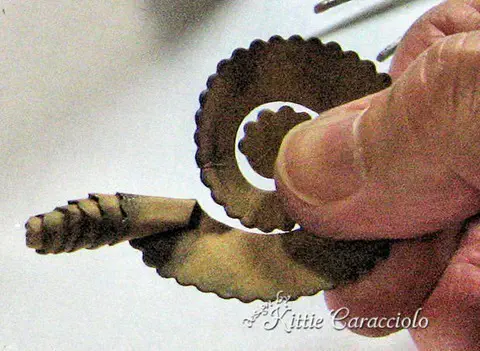 8. Apply a little glue every other turn or so to keep the form of the cone and stop and cut when your pinecone is as large as you want it. You can start another pinecone with your leftover section of flower. I made all of these pinecones using two flowers.

9. Attach the pinecones into the arranged pine foliage using a liquid glue and allow to dry well.
10. Add the additional holly and pine foliage and finish off with a touch of red berries. The berries were made using a 1/8'" circle punch and formed with a small stylus.
Check out my Open Window tutorial if you would like to see step by step photos of how I made this window card.
Memory Box Scalloped Posie, Inkssentials Ink Blending Tool, Needle Nose Pliers, Distress Ink Vintage Photo, Walnut Stain, Glossy Accents, Kraft Cardstock