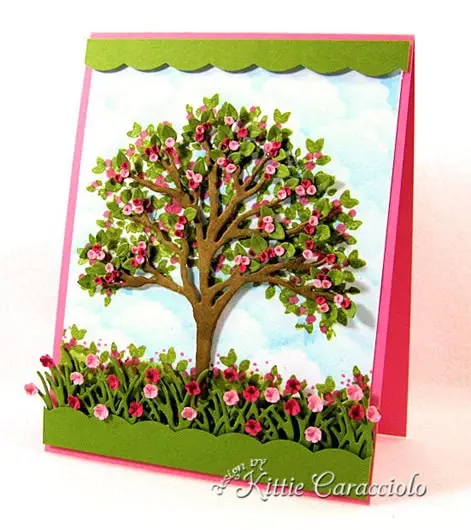 1.  I cut the tree and leaf clusters.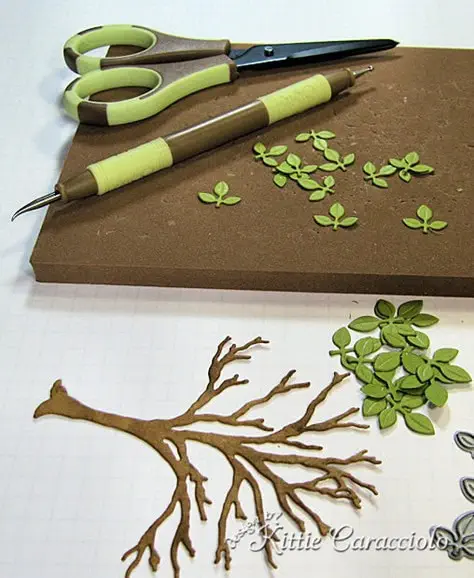 2.  I cut the smaller leaf clusters apart to create individual leaves to make them small enough to fit on the tree die.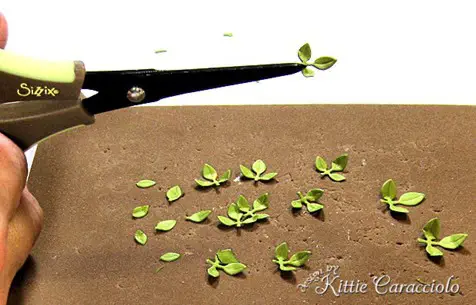 3.  I applied glossy accents to the branches and attached the leaves.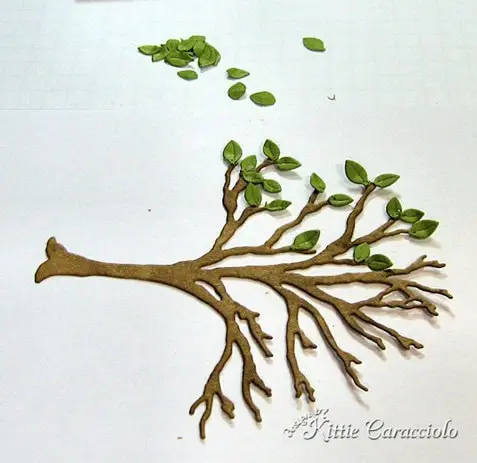 4,  I punched out several light and dark pink 1/8" circles and formed them with my tiniest stylus.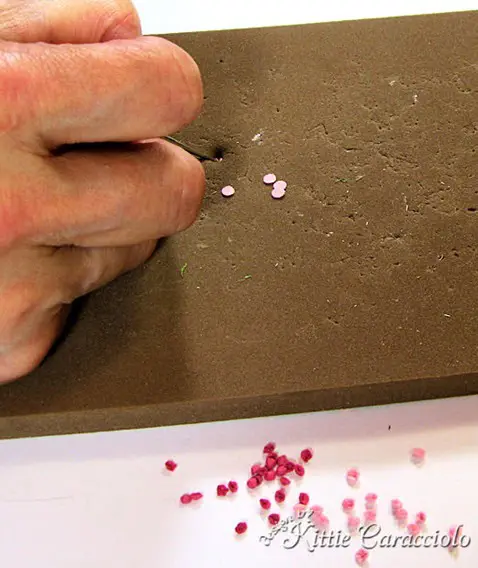 5.  I applied glossy accents  to the leaves and attached the tiny flowers to cover the tree.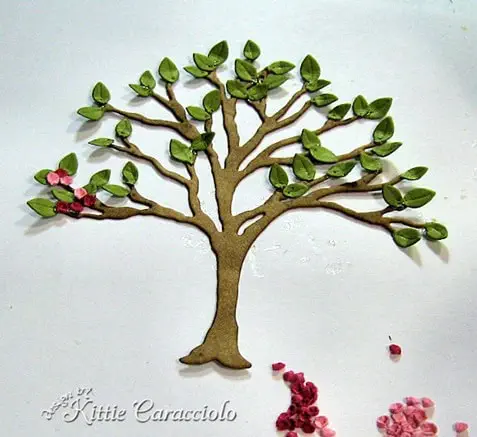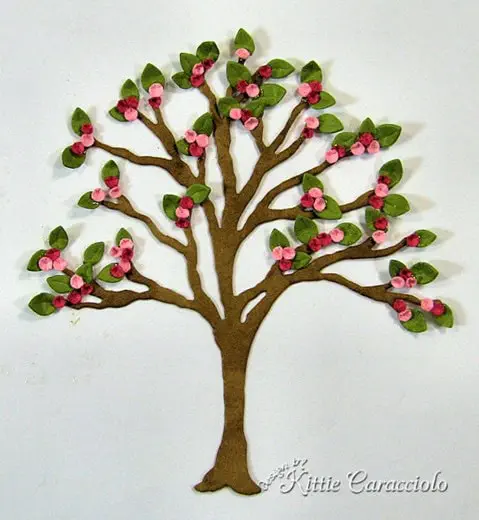 6.  I stamped the solid tree image on white cardstock to create a template for stamping the leaves.  The stamped image is a little light but it doesn't matter as it will be totally covered with the die cut tree.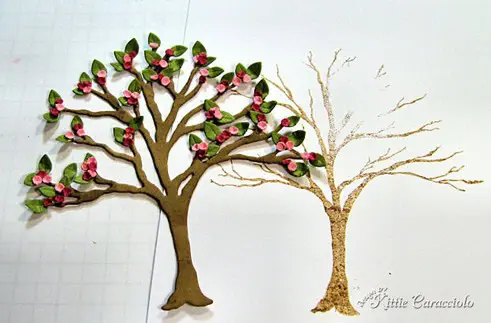 7.  I stamped leaves from the solid tree set all around the branches to fill in and create a full leafy base behind the tree die.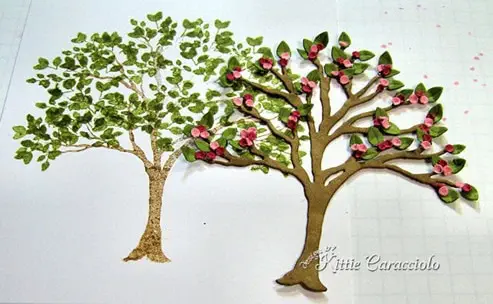 8.  I used a dark pink Copic marker to hand color flowers all around in the leaves.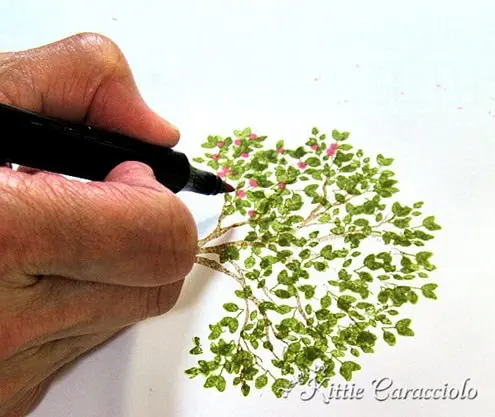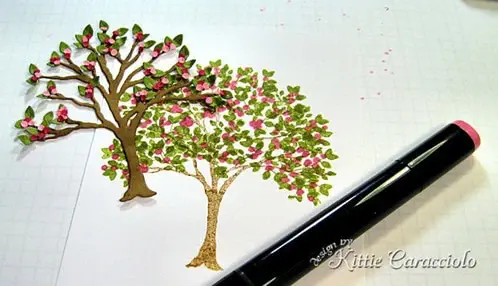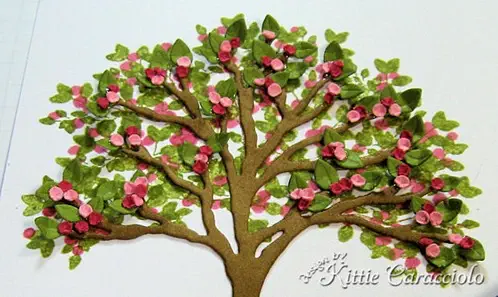 9.  I used an ink blending tool and a hand cut cloud template to create clouds in the sky area.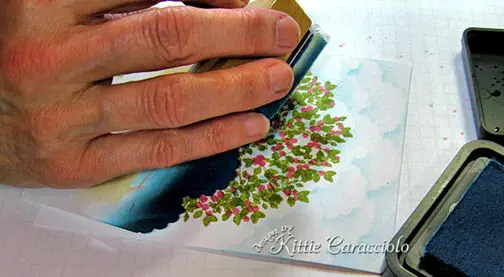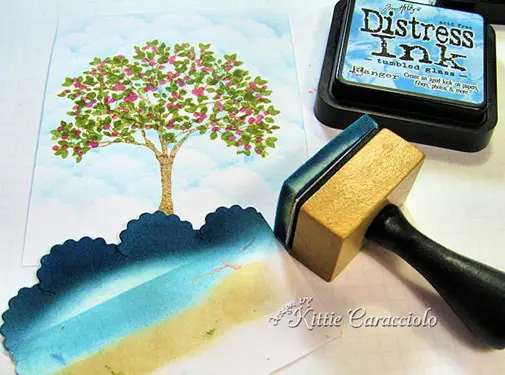 10.  I used a color box stylus and foam tip to apply a green base for the ground area.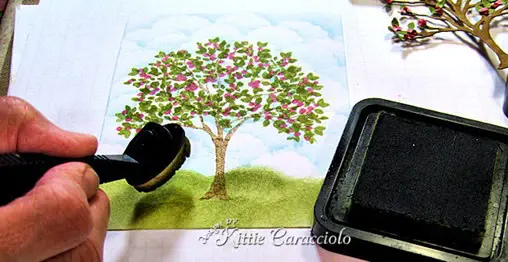 </f ont>
11. I stamped the leaf image on the ground area to create a foliage background and created a few flowers with the Copic marker.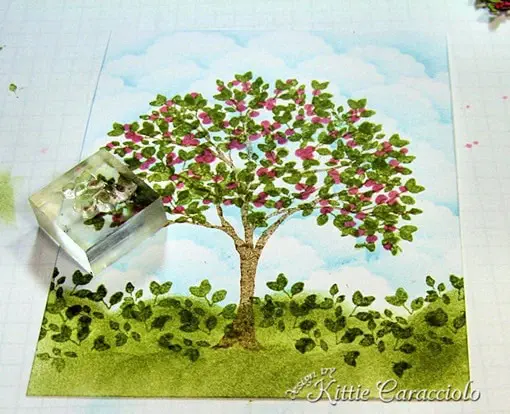 12.  I cut two grass borders and attached 1/4" punched flowers to create a floral border.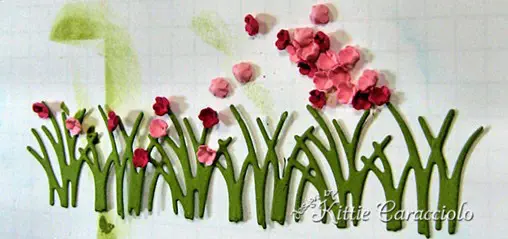 13.  I placed a strip of mounting tape across the bottom of the scene and attached the grass borders and flowers.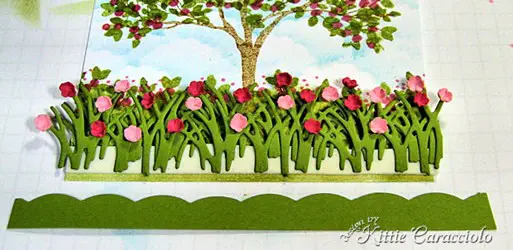 14.  I finished the scene by attaching scalloped borders cut with decorative scissors to both the top and bottom to frame.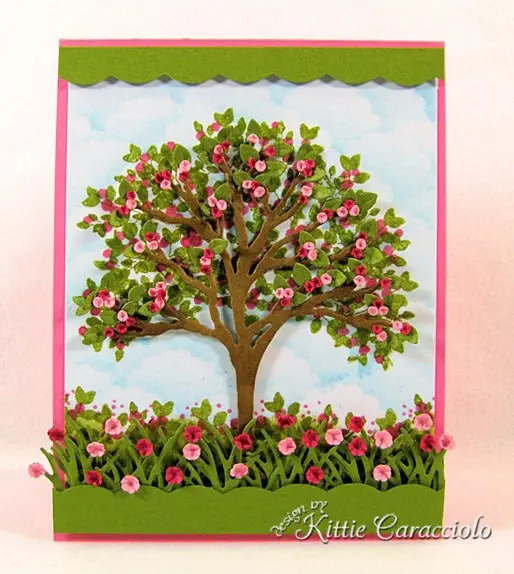 I love how the stamped foliage behind the tree adds depth and interest to the scene.