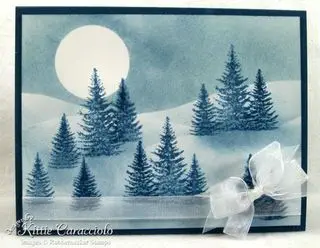 Supply List:
-Some type of circle punch to create the moon mask
-Post it or other masking paper with adhesive to hold moon in place
-Sponges- I use Inkssentials Blending Tools and Color Box Stylus and Foam Tip.  They work the best of anything I have ever used for sponging on color and blending.
-Hot pressed watercolor or glossy paper ( I used watercolor)
-Paper cut into curvy shape for a ground mask. You want this to be much wider than your watercolor paper to give you extra room to move your mask around and not running off one side or the other.  This will make sense….I promise. 
-Ink and stamps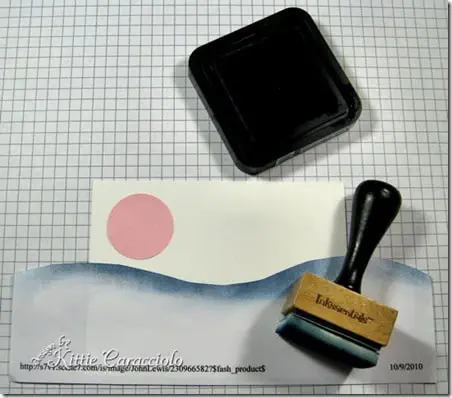 1.  Attach circle to upper sky area making sure it will stay in place white you sponge on color.  Place ground mask at your desired starting point.  This will be the highest ground area and where you will start sponging in your sky.  I used a hot pressed watercolor paper because it is very smooth and allows the ink to be blended so there are no sponge lines.  Glossy paper will give the same basic effect.  Regular cardstock or cold pressed watercolor paper does not work nearly as well for blending…at least it doesn't for me.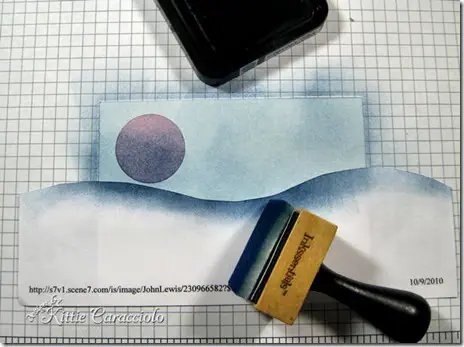 2.  Holding your mask securely in place sponge in the sky area and make sure you have created a definite ground line.  Move your sponge around to blend and work the color in to a smooth layer.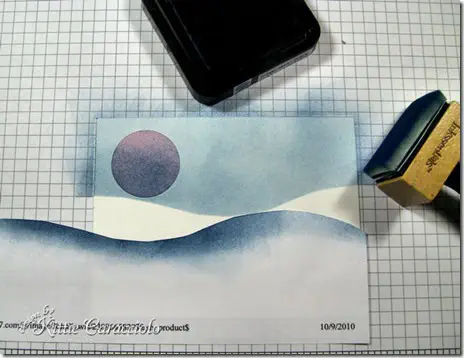 3.  Move you ground mask down to create your second ground line making sure to move it so you are not perfectly lining up with the top ground line. Sponge in your next layer of color and move on down the page until you have filled your whole ground area. I have a few pictures below showing the process.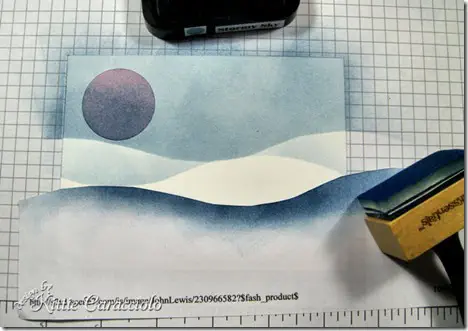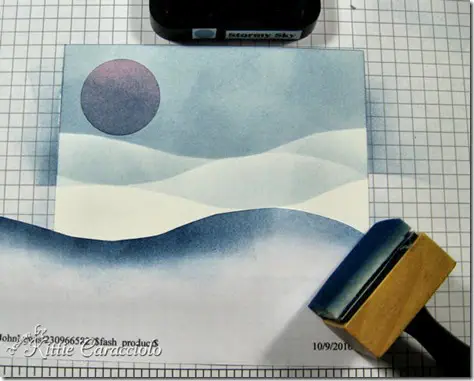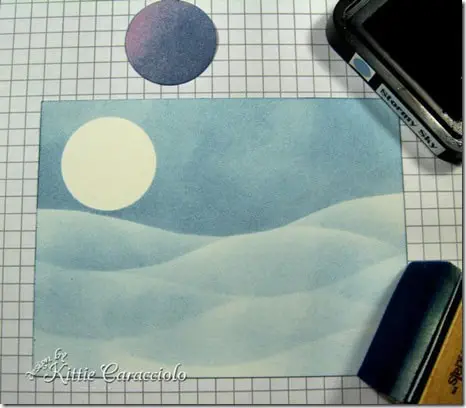 Remove your masks and you are ready to stamp your trees.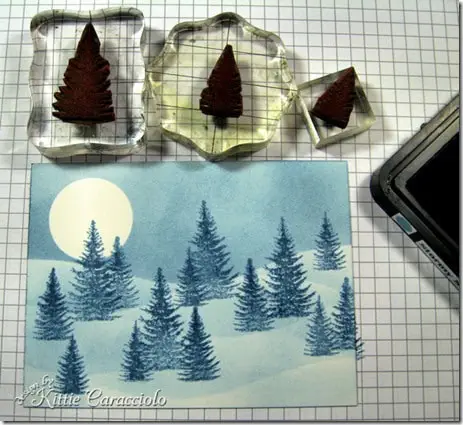 4.  Stamp the trees.  I used trees from my Kittie Kits Moose set. Don't worry!  You can create a gorgeous project with only one size tree if that is what you have.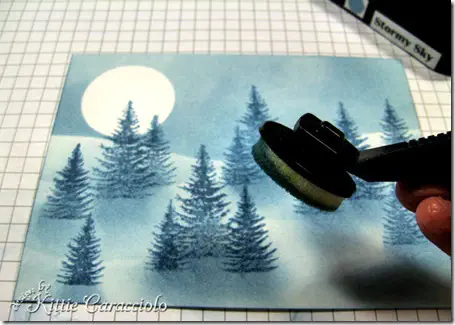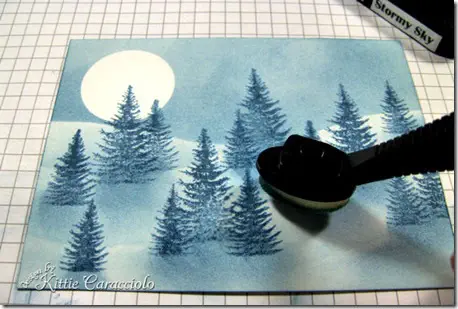 5.  Apply shading to the base of your trees to create the shadows from the moonlight.  You will want to apply the shadow on each individual tree section by determining how the moon light is in regards to direction of the tree. The trees on the far left are directly in front of the moon so their shadow should be pretty straight in front of the tree. As you move further right your shadow lines will move a little to the right as well. 
 The finished project.  I added a few more trees to the tutorial project than I did to the original. Isn't it peaceful?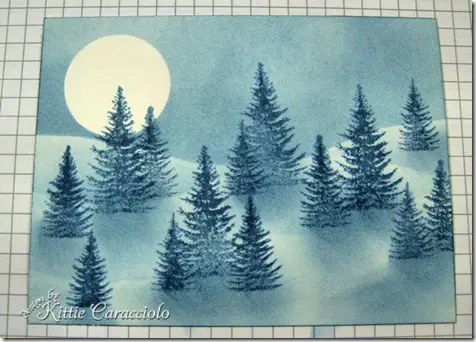 Stamps:  Rubbernecker Kittie Kits Moose  Ink:  Stormy Sky   Paper:  Watercolor, Not Quite Navy    Accessories:  Sponges, Ribbon, Masks, Circle Punch