I love making old-fashioned Christmas projects using pine, berries and twigs.  There is a natural rounded curve to the branches on the Impression Obsession Wide Tree and I was inspired to try my hand at making a wreath with it.  You may have purchased this die for Halloween projects as it makes a perfect spooky tree. I thought I would share a few step by step pictures of how I created my wreath to give you an another idea for the die.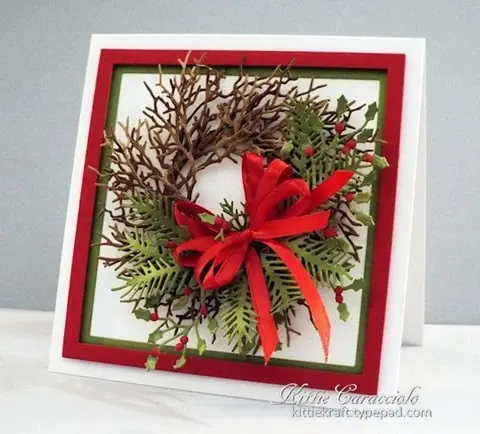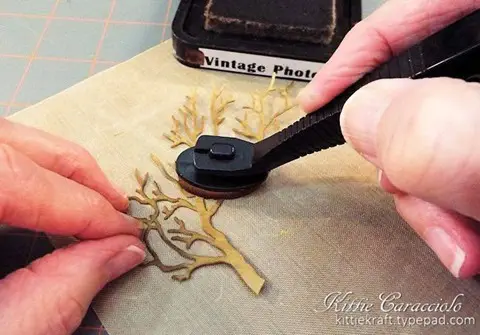 I started by cutting five trees using kraft cardstock and applying vintage photo ink with a ColorBox stylus  and foam tip.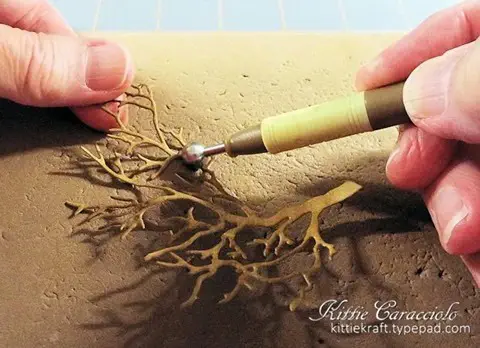 I added dimension to the branches by molding them lightly using my stylus and molding pad.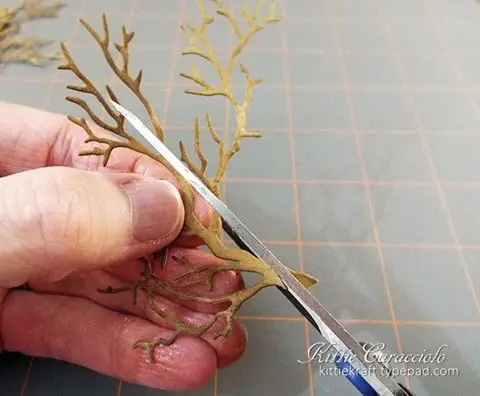 I cut the bottom of the main trunk off right at the point where the tree starts it's rounded curve.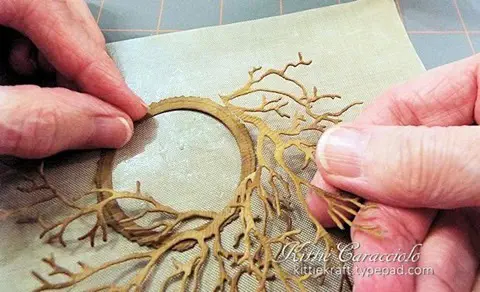 I die cut a circle that is about 1 3/4" across and cut the outer edge off with deckle scissors for a natural more natural look.  I attached the tree sections around the base with glossy accents and overlapping to fill in the branches of the wreath.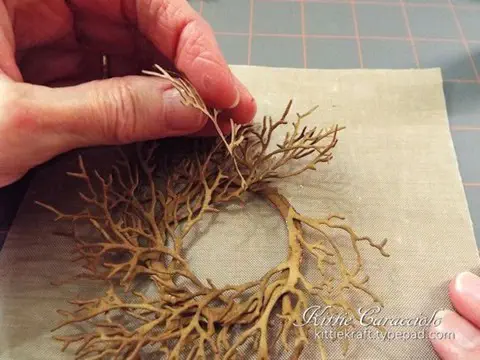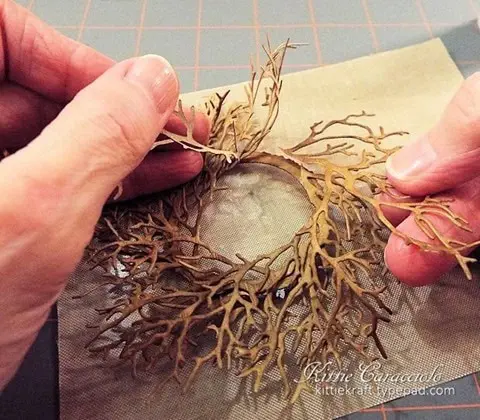 When I was ready to attach the last section of tree I lifted the branches of the first tree attached and tucked the bottom edge of the last tree  in under so it would be totally covered. Whew!  That was a hart sentence to write so I hope it made sense.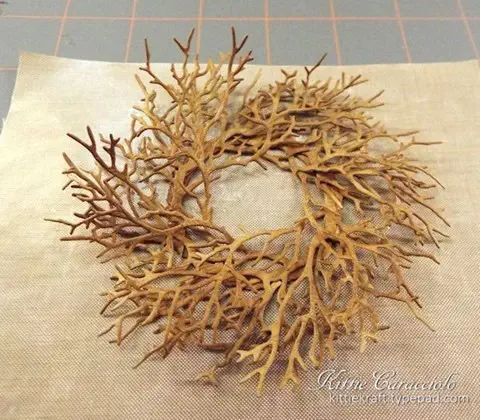 Here's the finished wreath.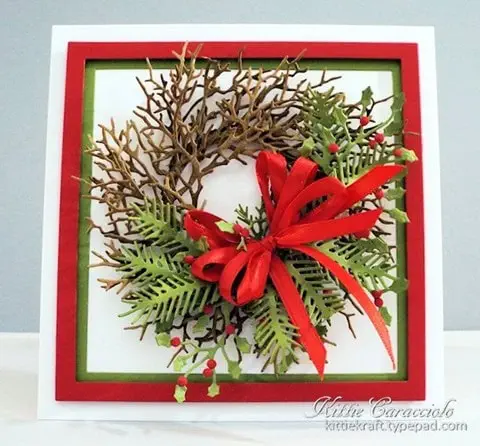 I decorated the wreath with a couple pieces of Holly Branch  with red berries made using a 1/8" circle punch,  pine pieces from the Pine Pair and finished with a simple red multi loop bow.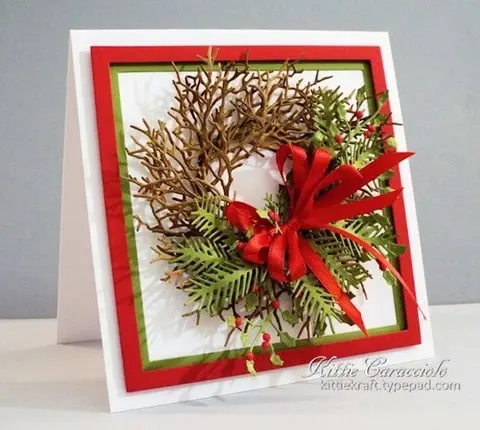 Card size:  5.25" square

Impression Obsession Dies, Wide Tree



Impression Obsession Dies, Pine Pair


Nesting Paper Punch, Circle 1/8″


Lifestyle Crafts Dies, Nesting Squares


A Cardstock, Neenah Heavyweight, Classic Crest Solar White 110 lb, 25 pk


Bazzill Card Shoppe Cardstock, Peppermint, 25 pk




ColorBox Tool, Stylus Handle, 3 pk


olorBox Tool Foam Blender Tip, 3 pk, Oval

Sizzix Accessory, Tool Kit by Susan Tierney-Cockburn


Sizzix Accessory, Magnetic Platform for Wafer-Thin Dies

Sizzix Big Shot Machine, Powder Blue & Teal


Scotch Double-Sided Foam Mounting Tape