Good Saturday morning.  I have been trying to get up the nerve to try and play with the Art Impressions Old Barn Mini Set and today's Splitcoaststampers Inspiration Challenge gave me the perfect opportunity to put my big girl panties on and take the leap.  The Moleskine Pinterest page provided so much inspiration with lots and lots of watercolor artwork.  I also used the Art Impressions Watercolor Flower Set and Watercolor Foliage Set.  You can watch a wonderful video tutorial by Bonnie Krebs to see the steps to create the barn scene.  I learned a couple things while trying to accomplish making this a pretty scene.  I got way to heavy handed with my colors and need to back off a little.  I also learned that I need toi stop myself much earlier in the completion of my scene. I kept adding touches here and there that weren't really necessary and made my scene look to heavy.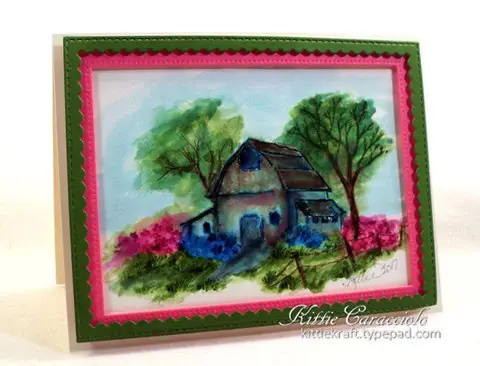 I watched Bonnie's video and then followed the step by step instructions provided on the back page of the packaging.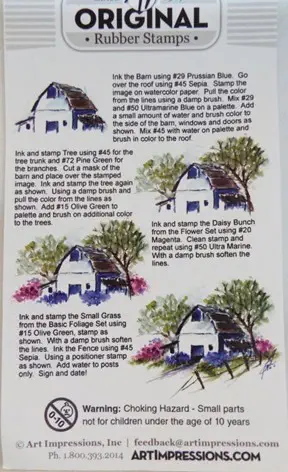 I used several Memento markers to apply ink directly on the stamps and also applied ink on an acrylic block and used it for my palette.  I used a tiny brush to work on the images to pull the color out into the open spaces of the images. I used a larger brush to fill in the sky area around the trees and along the ground area.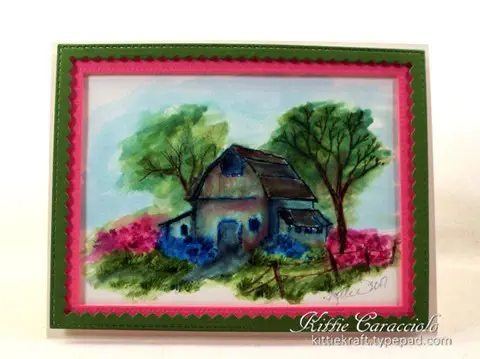 I used My Favorite Things Pierced Rectangle Frames and Stitched Rectangle Scallop Frames for create a double matted frame for my scene.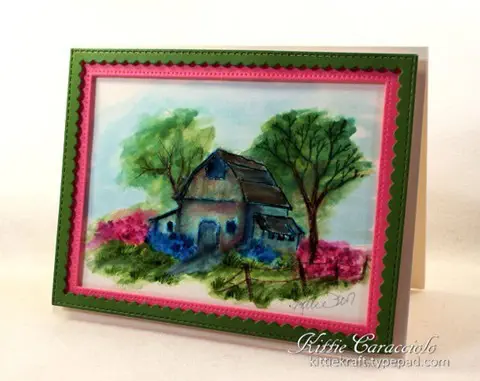 On the whole I like how this turned out especially for my first attempt.  I will do it again soon and use lighter colors and a lighter touch to create my scene.
Thanks for coming by today and I hope you are enjoying your weekend. 
Card size:  5.50" x 4.25"
Save