Good Saturday morning!  I had a great time working in the Rubbernecker booth at the Orlando Stampfest a couple of weeks ago and demonstrating how this beach scene tutorial using my Kittie Kits Beach Master.  So many people responded that they couldn't believe how easy it was to create the scene  using  blending tools and a few inks and stamps.  I thought it  was a perfect project to add to my tutorials.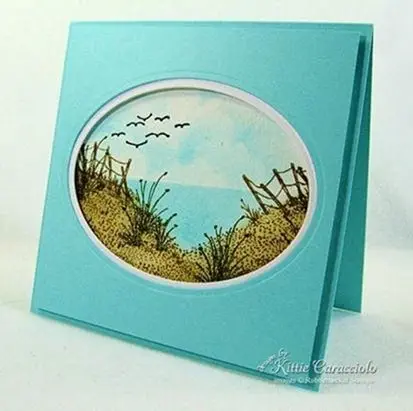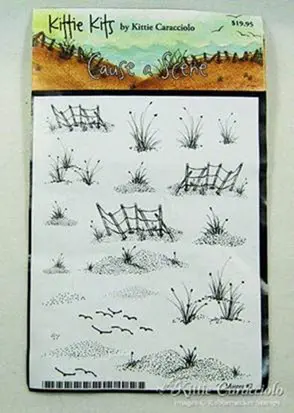 Supplies: Watercolor paper, acrylic blocks, stamp images, sponge or ink blending tool, cloud template,scrap paper for mask,  inks: light and medium brown, light aqua blue, dark green, black
Note: I used Distress Inks-Antique Linen, Vintage Photo, Tumbled Glass, Forest Moss, and Black Soot.  Cloud template is made with cardstock cut by hand using scalloped decorative scissors
1. Sponge sand in a V shape on the lower half of the paper using a light brown ink.
2. Mask water line between the v shaped dunes and sponge in the water using light blue ink.
3. Sponge in sky with a cloud template. Be sure to alternate where you place the template so your clouds will be offset.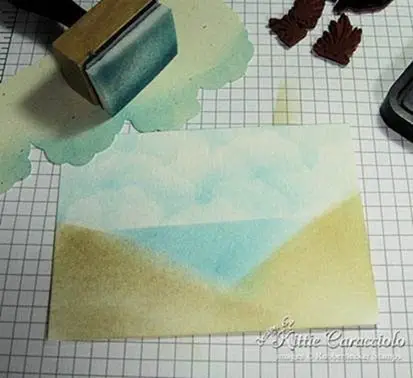 4. Stamp in fence and sand images using a darker brown ink.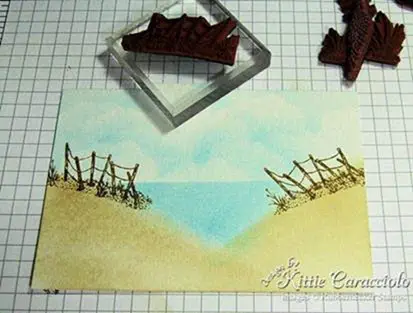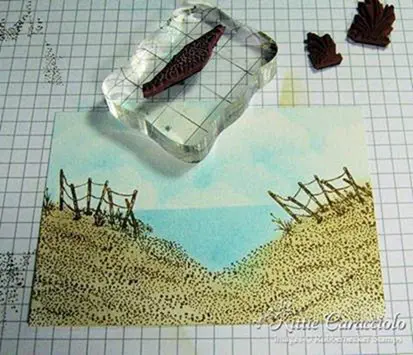 5. Sponge the brown ink of the sand while the ink is still damp to give a smoother, soft appearance.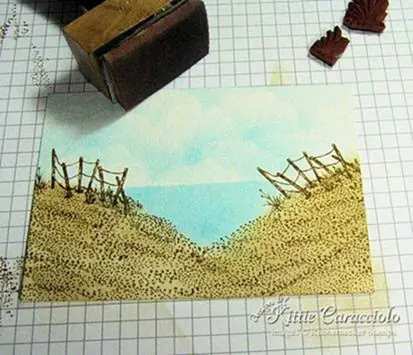 6. Stamp in the green sea oats using a dark green ink. Add black seagull image using black ink.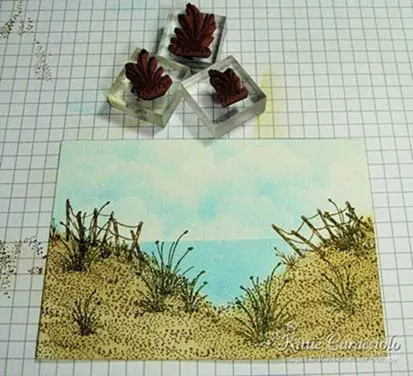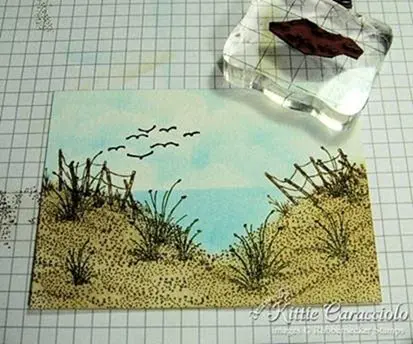 7. Finish your project. You can check out my Frame Tutorial if you want to know how I make my matted frames.