Good morning and welcome to my fourth week of being the guest designer for the Color Throwdown challenge.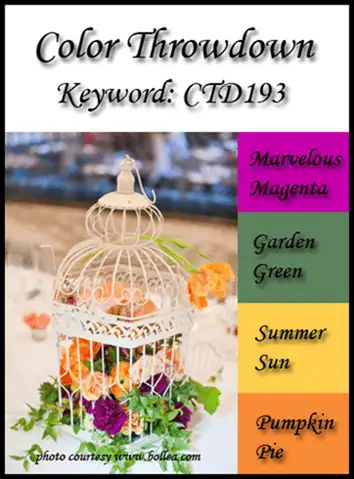 I love these bright colors and I decided to embrace the green as the focal color for my project. I used a piece of retired Stampin' Up! Garden Green designer paper for the background of my card.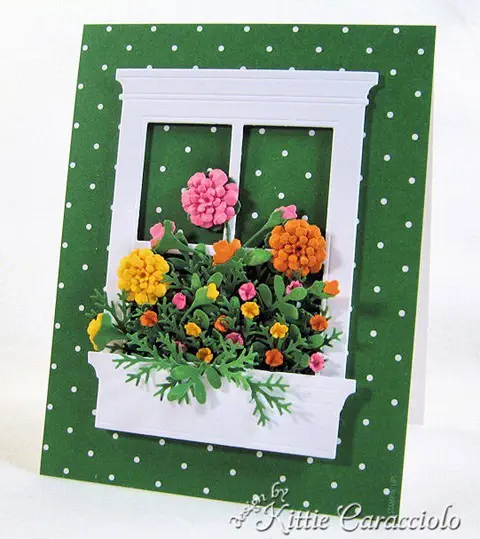 I thought the white Madison Window would pop perfectly against the green and white polka dots. I used the three bright colors of Summer Sun, Magenta and Pumpkin Pie for all the flowers and Garden Green for the foliage.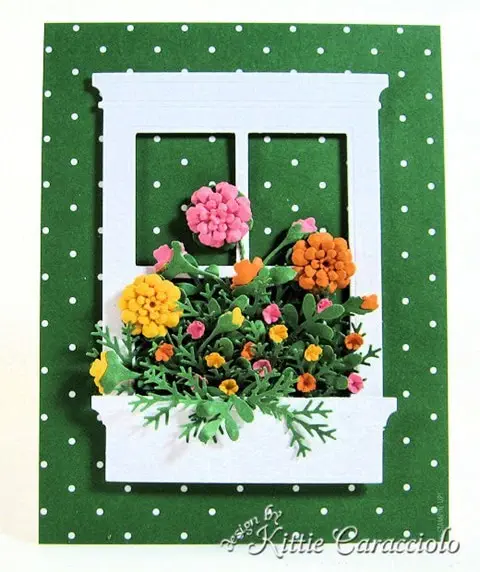 I created the floral design in the Flower Box mounted on the base of the window.  I love how all the colors seem to pop against the green and white. You can check out how I created the flowers for this project here on an earlier blog post.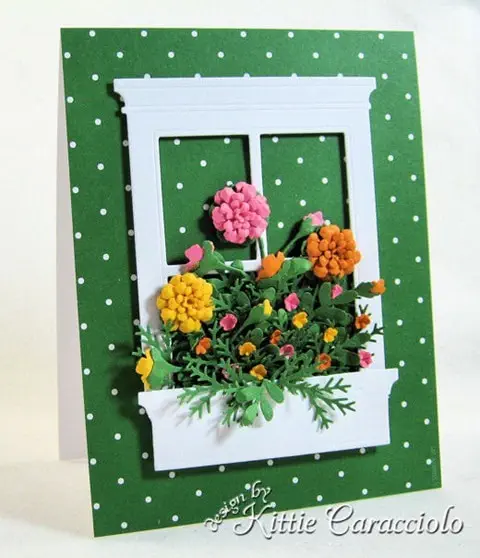 Thanks for stopping by today. Don't forget to go to the Color Throwdown home page to check out all the wonderful projects the team has prepared for this fun challenge.
Paper: Garden Green, Magenta, Summer Sun, Pumpkin Pie, White
Accessories:  Memory Box Primula Blossom, Poppy Stamps Small Madison Window, Flower Box, Martha Stewart Branch Punch, EK Success Rock Fern, Glossy Accents, Mounting Tape, Stylus, Mat, Glue Dots,