Good Sunday morning.  I have another Susan Tierney Cockburn flower project to share with you today with a step by step tutorial showing how I colored the flower petals with Susan's Pan Pastels and assembled the flower.
I made this project for the Splitcoaststampers Inspiration Challenge.  The inspiration site was thomaspaul and I was inspired by the set of dishes pictured below.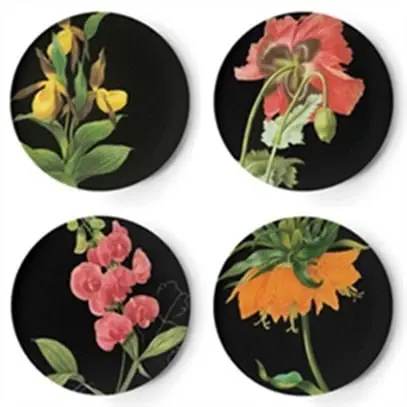 I wanted to keep the card front very simple so the flower could be the main star. I had so much fun adding color to the petals with the pan pastels.  I wanted the flower to be vibrant against the black background.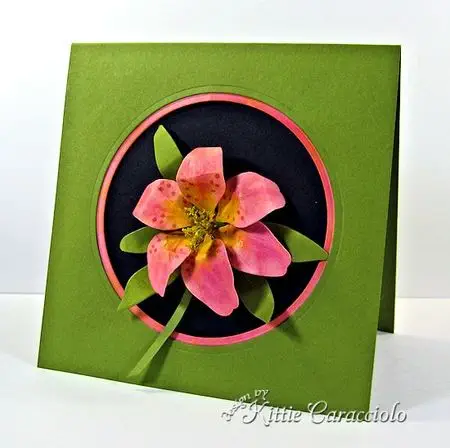 I have never used anything like the pan pastels.  They are so creamy and the color coverage is amazing. If you are a paper flower maker then you will definitely want to consider checking this set out.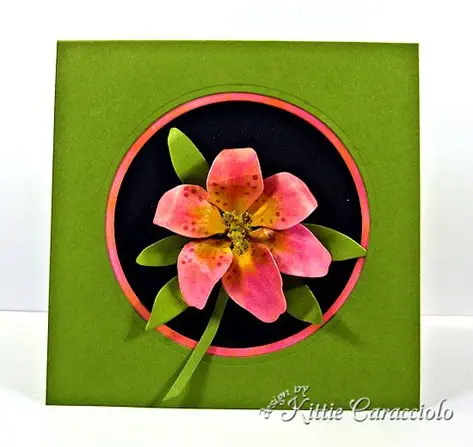 I love how the yellow and dark pink blend together to create such a natural look to the petals. Not only did I use the pastels on the petals but I also brightened up the leaves with a bit of yellow.  Here a couple of different closer views.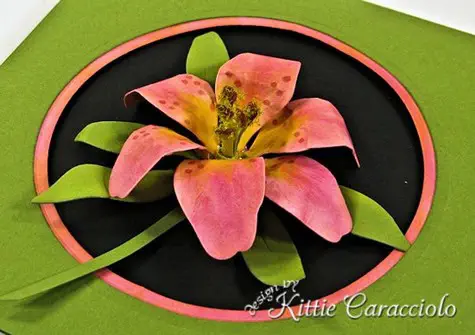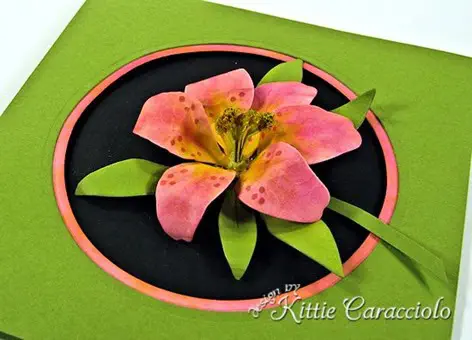 Click here and scroll down to see Susan's lily video tutorial.  My tutorial below is just to show how I used the pan pastels and how I put my flower together.  I hope you find it helpful.
Thanks for stopping by today and I hope you have a wonderful Sunday.
Lily Tutorial
Supplies:  Cardstock, Sizzix Accessory Tool Kit, Pan Pastels and Sponge Stylus, Crafter's Pick Ultimate Glue, Rose Red R85 Marker
My pictures are pretty self explanatory and don't need much comment.  I applied the yellow to the petal first and then followed by blending in the dark pink. I finished the petal with a touch of yellow right at the bottom part of the petal.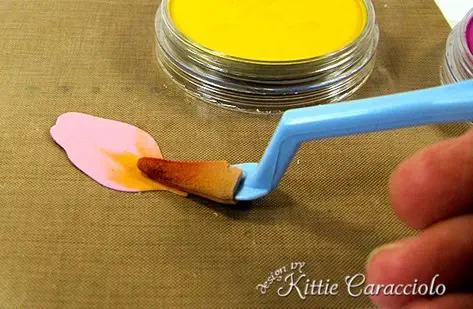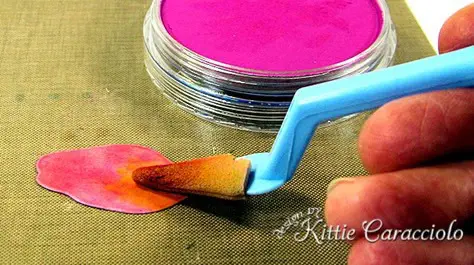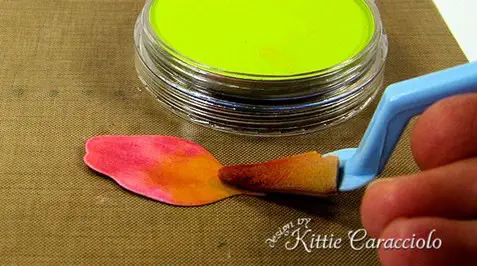 I added green to the lighter green piece to add brightness.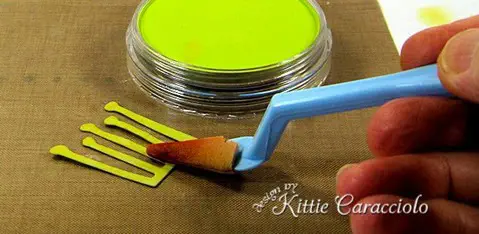 I added a touch of green to the leaves.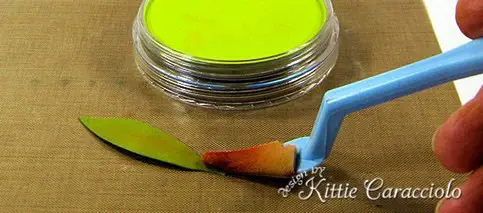 I used a rose red Copic marker to add the markings on the flower and color the tips of the stamen.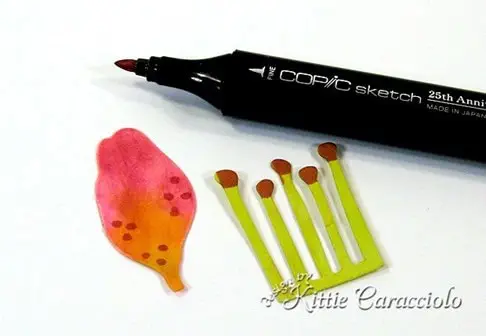 The picture below shows the petals and leaves formed by the tools in the accessory tool kit.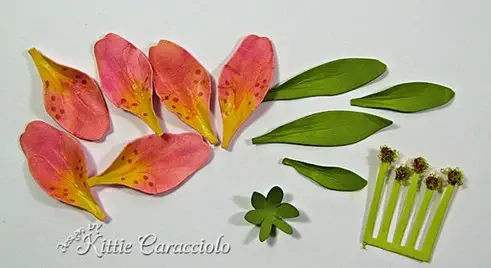 I attach the petals to the flower base and then set it in the flower pot tray to hold it in place while the glue dries.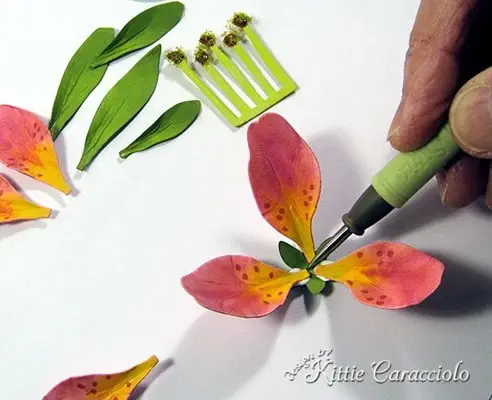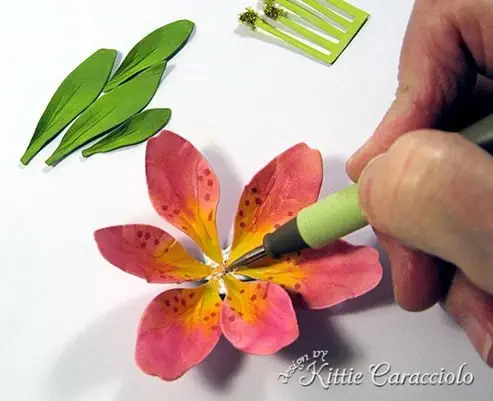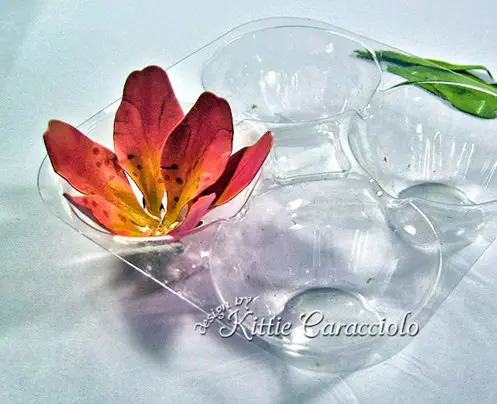 I added leaf green flower soft  to the tips of the stamen and allowed it to dry.  I rolled the stamen around the tweezers and glued it at the base.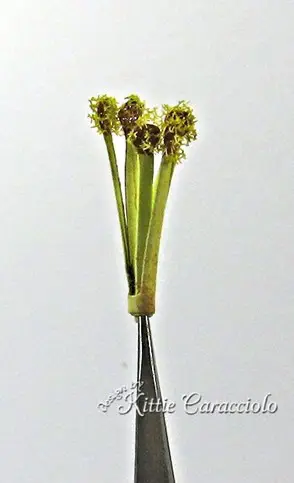 I applied glue to the tip base of the stamen and attached it in the flower center and held it in place for a minute to set.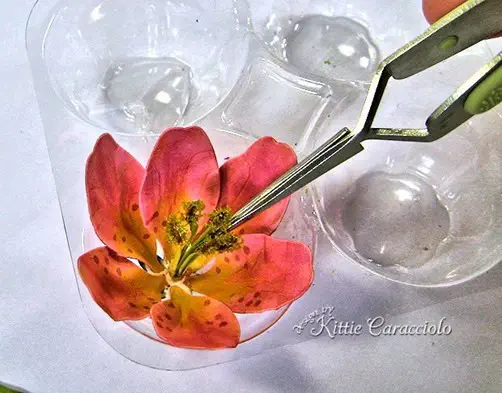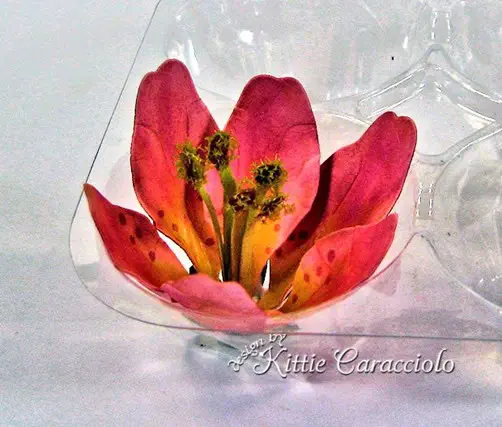 After my flower dried I turned back the petals just to make them fit on my card front.  If I were using this flower in a large arrangement I would have left the petals standing.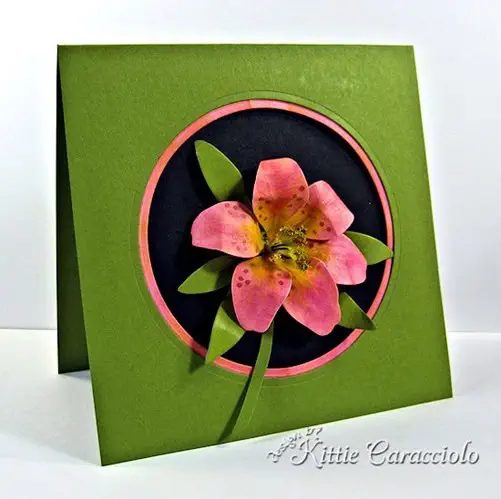 Paper:  Olive, Pink, White     Accessories:  Sizzix Lily , Susan's Garden Pan Pastels , Sizzix Accessory Tool Kit, Crafter's Pick Ultimate Glue, Susan's Flower Pot Trays, Leaf Green  Flower Soft Mounting Tape, Copic Marker Rose Red R85, Metal Adapter Plate  , Glue Dots  , Paper Piercer  , ATG  , Big Shot  , Teflon Bone Folder, Guillotine Paper Cutter