Good Monday morning.  I have another clean and simple card to share with you today.  I am in love with the new Impression Obsession Hollyhocks die. The stems and flowers are delicate and are perfect for making floral bouquet projects as well as pretty flower garden scenes. I paired the stems with my favorite Leafy Branch  and  thought they were perfect to stand alone on an all white background with only a simple multi loop bow and the Garden Gift sentiment.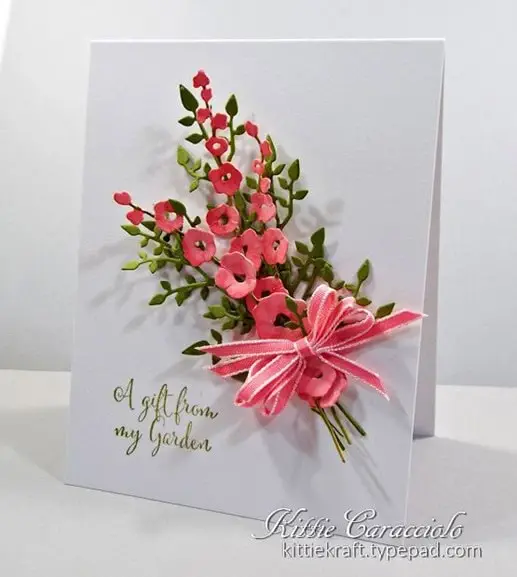 I cut the stems using light pink cardstock.  I colored the stems with an olive Copic marker and lightly washed Worn Lipstick reinker on the flowers with my waterbrush. I wanted to add depth of color and interests to the blossoms. I cut three leafy branches using olive cardstock. I formed the flowers and stems with my stylus and molding pad.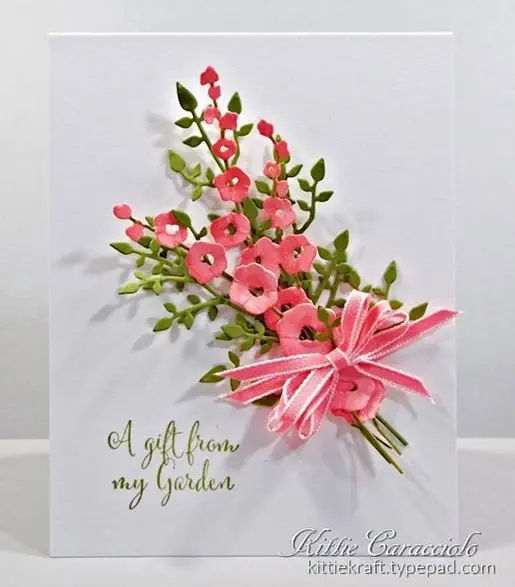 I stamped the sentiment before attaching the flowers and foliage.  I attached two of the leafy branches whole to the card base with glossy accents and then attached the hollyhock stems on top of the foliage with glossy accents.  I cut the third leafy branch apart and tucked the smaller pieces around the lower section of the stems.  I added the multi loop bow for the perfect finish.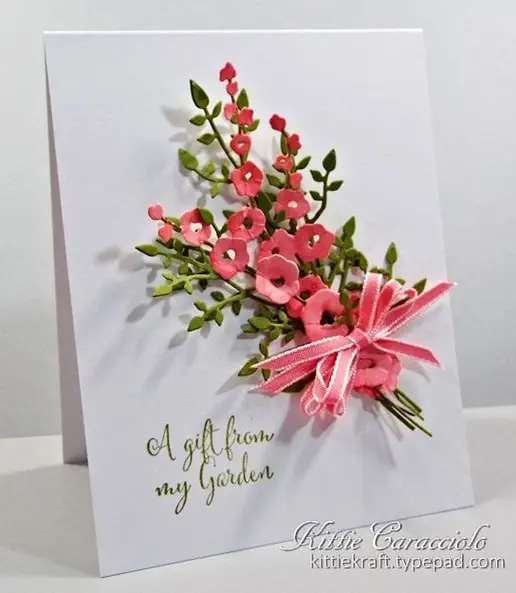 I am glad you stopped by and I hope you have a great week.
Card Size:  5.5" x 4.25"