Good Tuesday morning.  I am celebrating my birthday today with a sweet lavender butterfly garden card and by offering the Memory Box Dancing Butterflies set as a blog candy gift.  All you need to do to qualify for my random drawing is leave a comment on this post by Friday, July 4th at 5:00 pm.  The winner will be announced on my Saturday post.
You would think that I would tire of making garden and fence cards but for some reason I don't.  I like this simple layout with a fence as a backdrop for my garden of flowers and watering can. Today I was inspired to do a green and lavender color combination.  I like the green paper in the background and how it allows the crisp white fence and lavender flowers and butteflies to pop.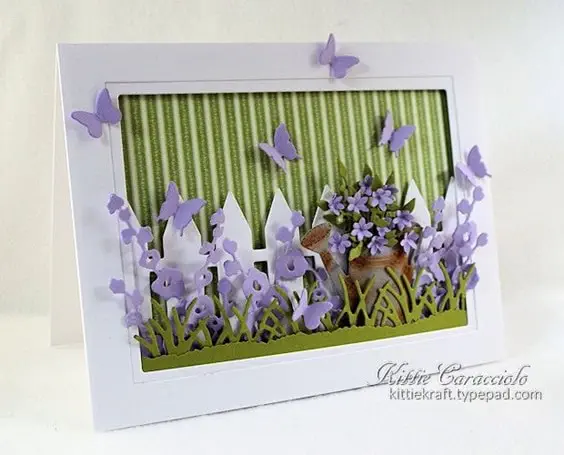 I started by cutting the fence and attaching it to the card base with mounting tape. I created my double matted frame and attached the grass border to the back. I applied mounting tape to the back of the frame and attached over the card base and fence.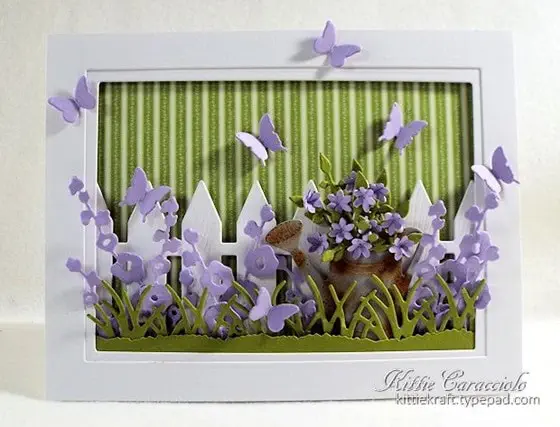 Next I colored the watering can with a mini applicator and rust ink. I added foliage and tiny flowers to the can to create a floral bouquet and attached in behind the grass border with doubled pieces of mounting tape. Next I tucked the hollyhocks in behind the grass and attached with glossy accents.  I inserted several lavender butterflies into the scene for the finishing touch and especially because they make me happy.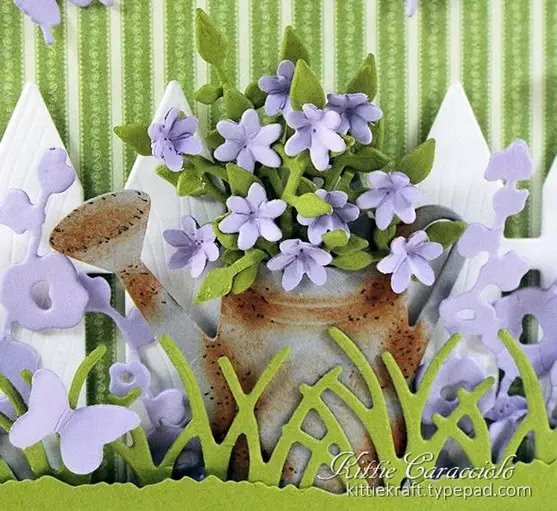 Here's a closer view of the watering can bouquet.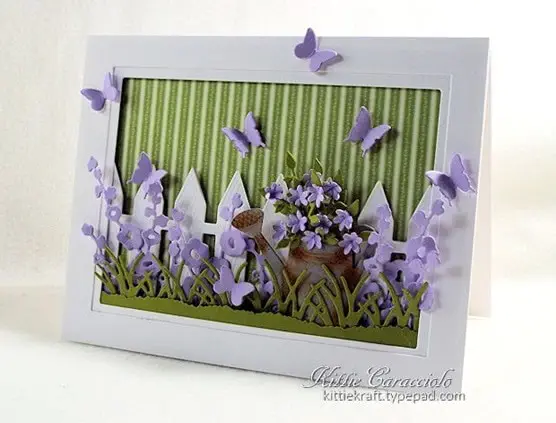 Thanks for stopping by today and good luck on winning the sweet butterfly set. 
Card size:  5.50" x 4.25"