Good Sunday afternoon. I'm sorry I haven't posted for a few days.  My sister, Cindy (to me she will always be Cynthia) was visiting this week and we had such a good time together. Sadly she left this morning to fly back home to the terrible snow and cold weather in Pennsylvania.  It was pretty cool here in Florida while she was here but she said to her it felt like a heat wave.  LOL! 
My project today should bring thoughts of a summer day and possibly warm up your mood if not your surroundings.  I had lots of fun playing with my new Elizabeth Craft Designs Sunflower from Susan's Garden Notes I paired the sunflower with the Impression Obsession Rectangle 6-in-1 Frames and a butterfly from the new Medium Butterfly Set.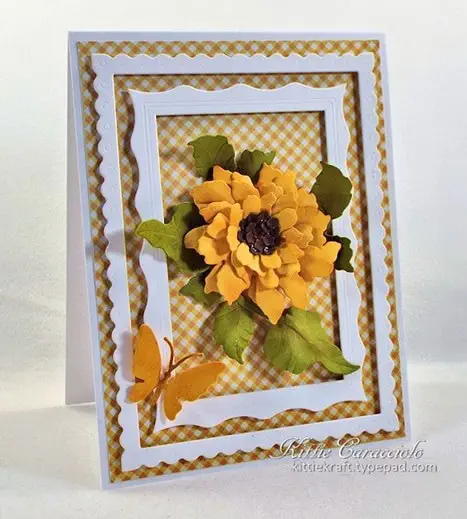 I cut the flower and petals, sponged lightly with wild honey distress ink, formed with my stylus and molding pad and assembled with glossy accents.  I sponged the leaves with crushed olive, squeezed lemonade and vintage photo, scored the leaf lines with the leaf tool and leaf pad, formed with my stylus and molding pad. I formed the tiny brown flower centers with my tiny tipped stylus and attached them to the flower center with glossy accents.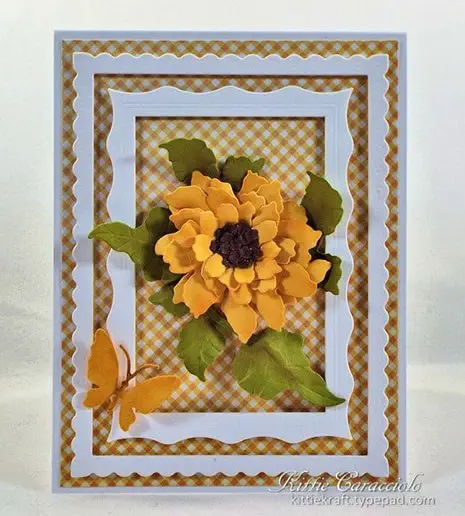 I applied thin strips of mounting tape to the back of the frames and attached them to the card base. I attached the foliage to the base with glossy accents and the sunflower with mounting tape.  I sponged one butterfly with wild honey and vintage photo ink and attached to the frame with glossy accents.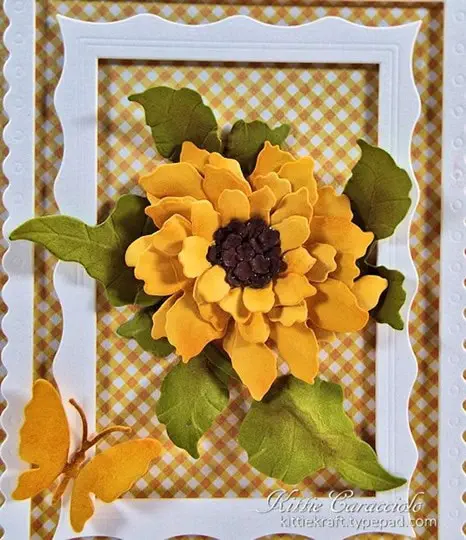 Here's a closer view of the flower.  I love how it turned out.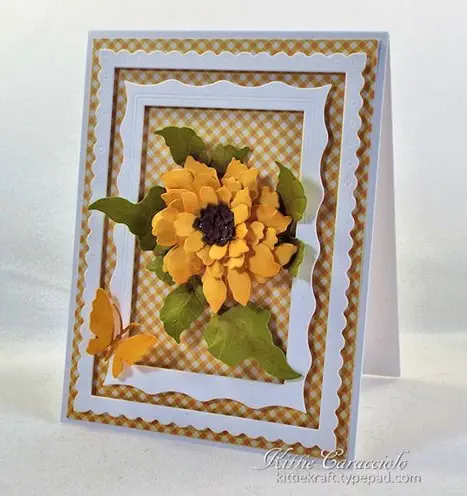 Here's a couple pictures of Cindy and I trying to take a selfie.  We had a hard time trying to stop laughing but we finally made it after many tries.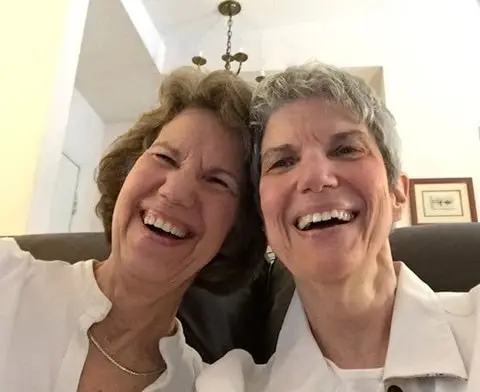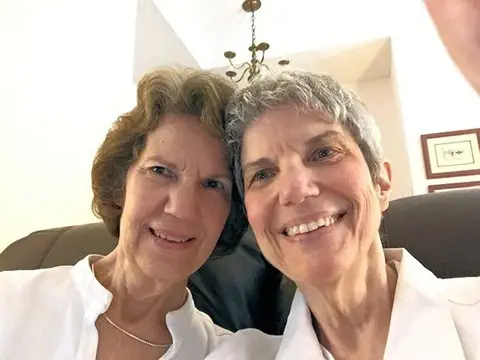 Thanks for coming by today and I hope you have a great week.
Card size:  5.50" x 4.25"