Good Sunday morning. I have more spring flowers to share with you today. I was browsing through my stash of dies for flower inspiration and ran across the Marianne Designs Anja's Flowers set.  I've had it for quite a while but have only used it once.  I used it for my project today and paired it with flowers from the Impression Obsession Spring Wreath and Memory Box Butterfly Delights.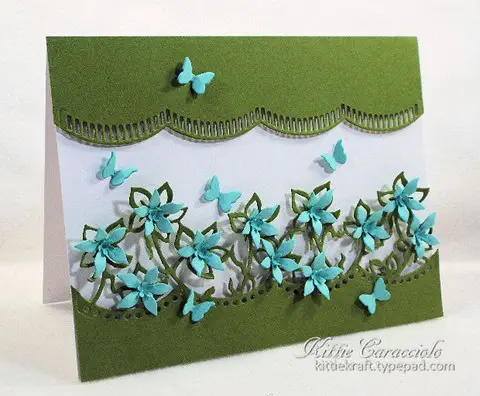 I cut a few sets of the flowers, formed them using my stylus and molding pad from Susan's Garden Tool Kit , assembled them using glossy accents and I attached them to the flower border background using glossy accents.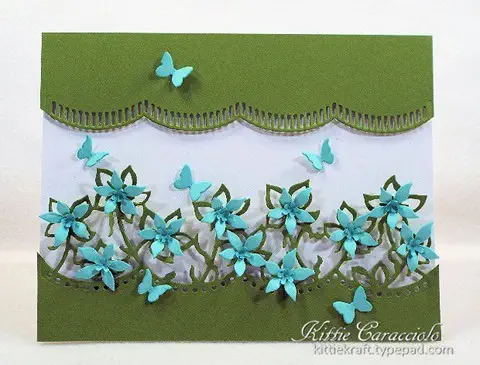 I applied mounting tape to the back of both the flower border and decorative border and attached to the card base.  I applied rolled up glue dots to  the back of a few key flowers to hold the whole floral section in place. I added a few tiny butterflies to bring another element of interest.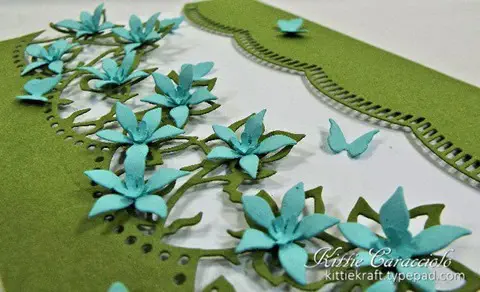 Here's a close up side view to show the dimension of the flower garden and border.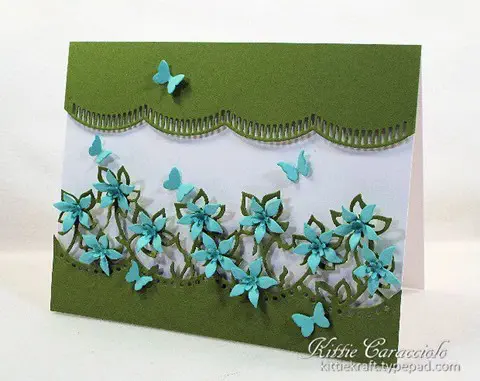 I thought you may enjoy seeing the first colorful spring project I did using the Anja's Flowers paired with the Impression Obsession Bunch of Blossoms, Butterfly Set, Large Fence and Tiny Flowers.  
Here is a link to my Flower Garden and Butterflies blog post  if you would like to out the details about how I made this project. I linked the dies and cardstock that I used on both cards below.  Note the pink cardstock is no longer available.  If I had to chose a favorite between the two cards I would have to go for the bright pink, purple and yellow flowers and butterflies but I really like them both.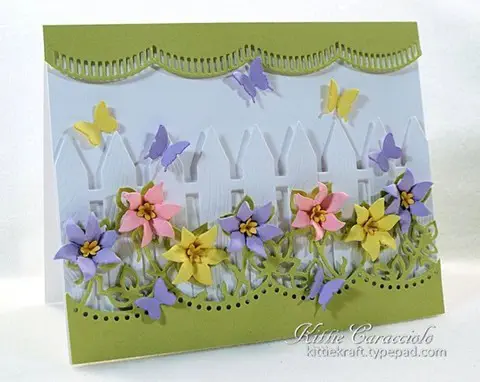 Thanks for coming by and I hope you have a wonderful day. 
Card size:  5.50" x 4.25"