Good Sunday morning.  My project today was made using the new Penny Black Woodland Scene die set. The set has one die with a tree, deer, owl, squirrel and bunny and a die with a row of birch trees.  The dies are smaller than I thought when I purchased them but I still like them.  My card size is 4.50" square.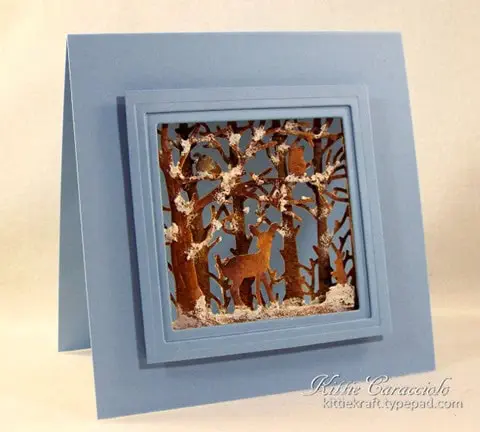 I cut the two die scenes out using watercolor paper and watercolored them using Distress reinkers mixed with water and a brush.  After the paper dried I added touch of white embossing paste to the ground and branches using an old paintbrush.  Even though the ink was dry on the scenes some of the brown ink was absorbed by the embossing paste so I lightly dabbed white gesso over all the spots to create the snow.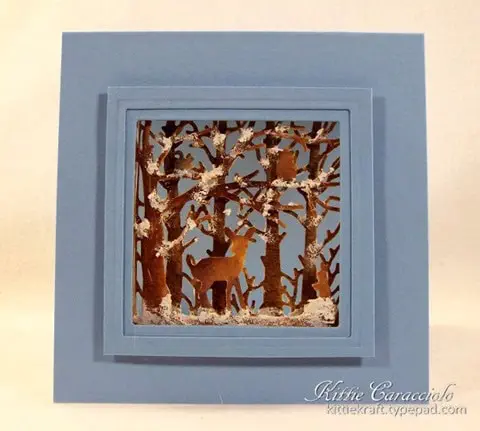 I used my craft knife to cut a square opening in the blue card base to create a see thru window.  I applied thin strips of mounting tape to the front of the full tree scene and attached it over the opening on the inside of the card.  I applied double stick tape to the back of the deer scene and attached it over the opening on the front of the card.  I created a double matted frame and attached it over the scene with thin strips of mounting tape. You can click on the see thru window and double matted frame links to see my step by step tutorials.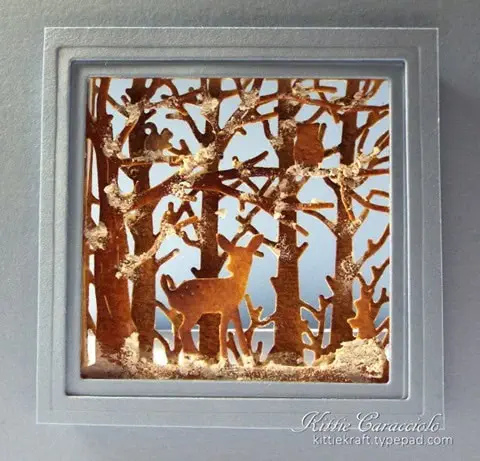 I didn't realize how hard it would be to see the front images with the back trees being as dark as I painted them.  I took this close-up view so you could more clearly see the little squirrel, owl and bunny.  I will make an effort next time to use colors that allows everything to show more clearly.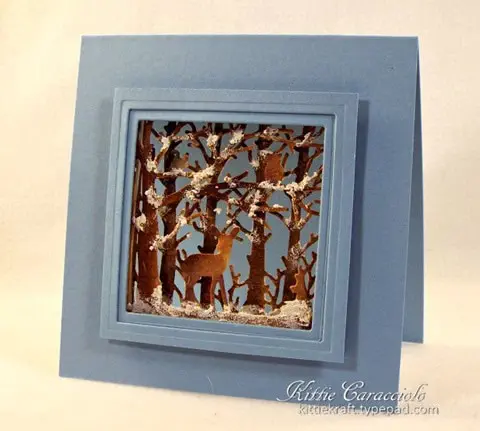 Thanks for coming by today and I hope you have a great Sunday.
Card size:  4.50" square