Good Sunday morning.  I have a fast and easy Christmas card to share with you today using the newly released Impression Obsession Ornament Window Scene.  I really like the all white ornaments and frame against the dark blue background.  I added an additional layer of white and blue to add another element of dimension and interest.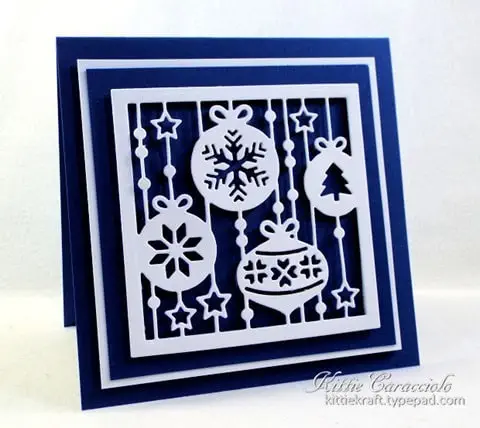 The card base is 4.50" square, the white layer is 4.00" and the blue layer is 3.75".  I attached the white and blue layer together using ATG adhesive and attached it to the card base with strips of mounting tape.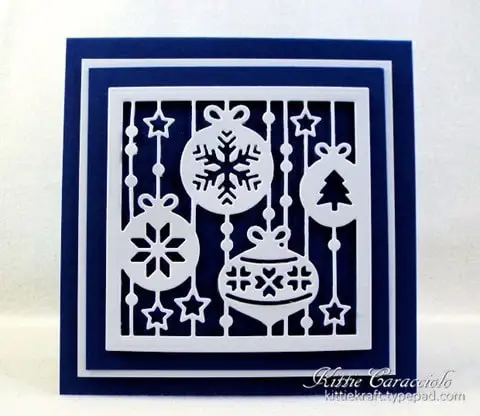 I applied thin strips of mounting tape to the back of the ornament frame and a few tiny pieces to the back of the ornaments and attached to the card base.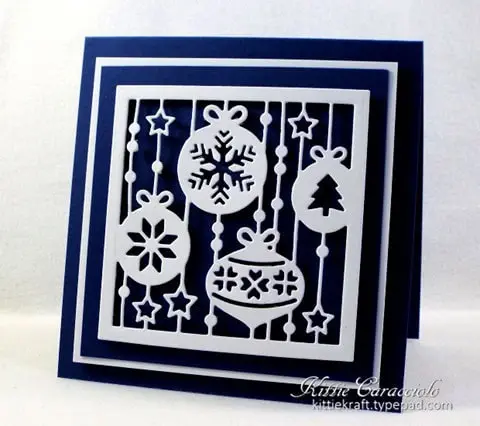 This die comes in two sections.  The main ornament section of the die used alone will cut a window opening in the card base.  When the ornament section is cut with the accompanying outer square die section it cuts out a framed window image like I used for my project.  This die would be perfect to use for mass producing holiday cards. I linked three other window dies below that could be used to make similar silhouette image projects. 
Save