Good Thursday morning and welcome to the Impression Obsession "last minute gifts" challenge.  My project today was made using the Impression Obsession Gift Card Envelope.  A gift card envelope is a fast and easy way to turn your Starbucks, American Express or Visa cards into mini Christmas presents. I used Lawn Fawn Perfectly Plaid Christmas Collection Pack designer paper that had pattern on both sides to create my envelopes and dressed them up with ribbon, pine branches from the Pine Pair and Patchwork Ornaments .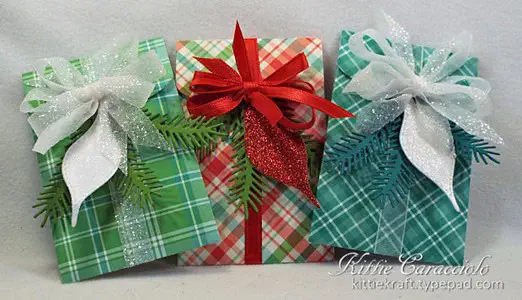 The Gift Card Envelope is 8" tall by 3 3/8" wide.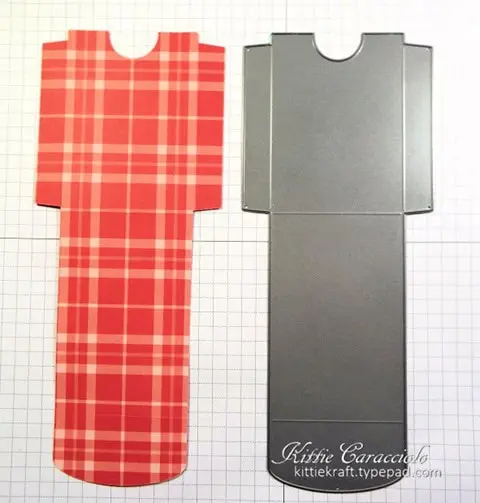 The score lines on the die makes it fast and easy to fold the sides, bottom and flap of the envelope.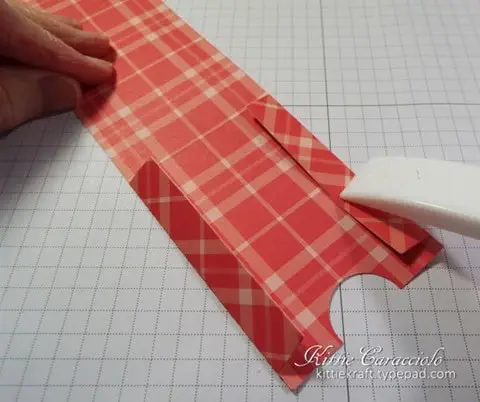 I used double stick tape on the side folds to assemble the envelope.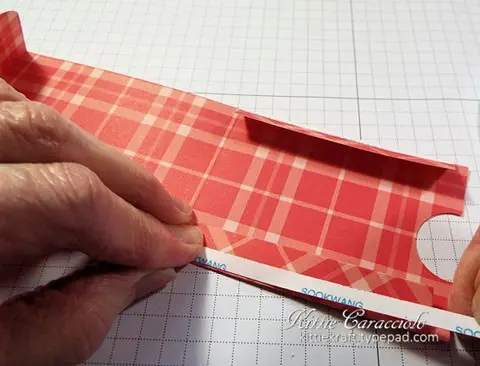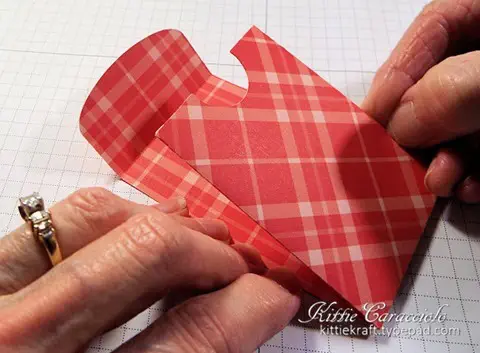 I close the flap of the envelope and attach it shut with a micro glue dot.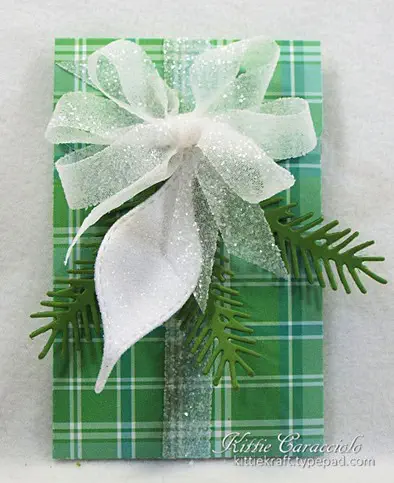 I wrap a piece of ribbon around the length of the envelope and attach with a glue dot.  I create a multi loop bow and attach to the envelope with a couple glue dots.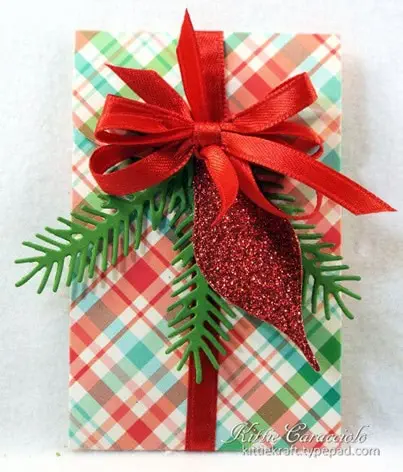 I apply Cosmic glitter glue to the ornaments and apply glitter. I tuck the pine pieces and ornaments under the bow and attach with glossy accents.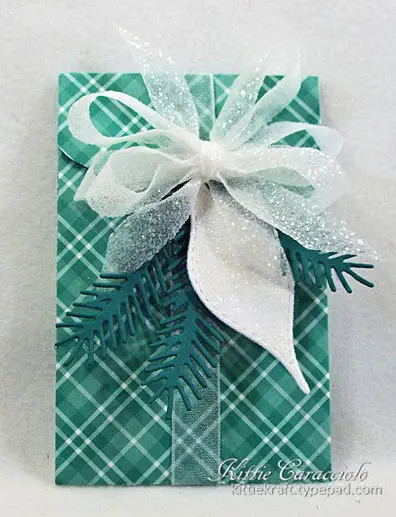 These are fun to have on hand during the holidays for those last minute gifts.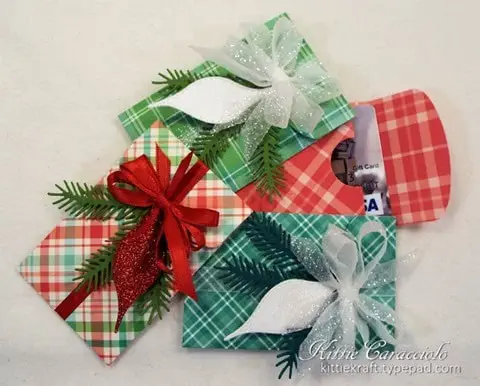 Why don't you come along and play with us. To enter the challenge go to the Impression Obsession Blog (all the details are there!). A random challenge card will be selected to showcase on the IO blog and you can enter to win a $25 gift certificate to IO just by playing! I hope you will go check out what the other IO teams members created for the challenge.
Kittie Caracciolo  (that's me)
Save