Good Thursday morning.  I hope you had a wonderful Christmas with your family and friends.  I like to make simple thank you cards that reflect the holiday but are not necessarily Christmas.  The simplicity of the Impression Obsession Snowflake Cutout set along with the Thank You from the Greetings Bottom Word Edgers set make a perfect winter card that is fast and easy to make and easy to mass produce.  There is also a Greetings Top Word Edgers set that could be easily used as well.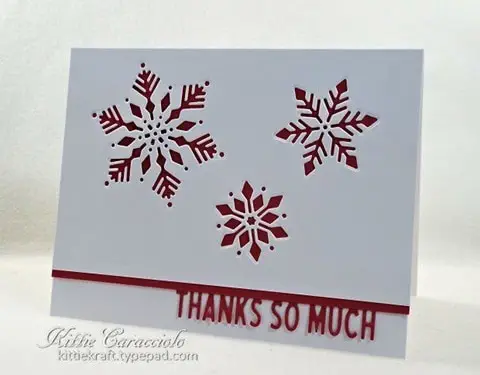 I secured the three snowflake dies and cardstock on the platform and ran through my Big Shot.  The Thank you die was placed on the edge of red cardstock and ran through the Big Shot.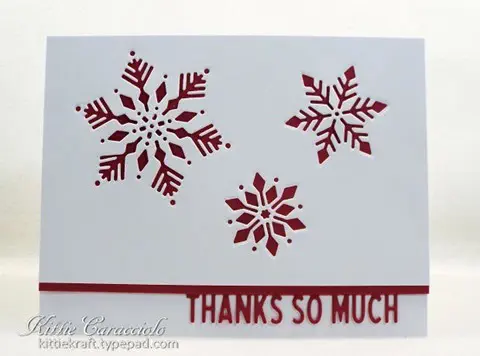 The snowflake layer was attached to the red sentiment layer using ATG adhesive. Both layers were attached to the card base with ATG adhesive.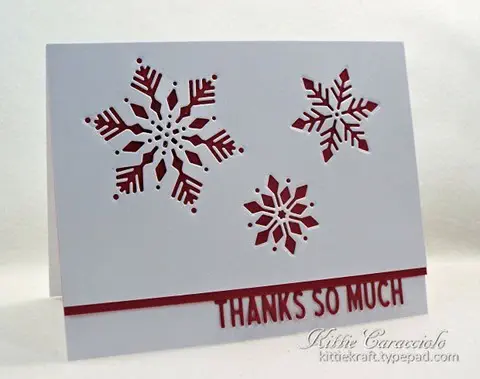 The Snowflake Cutout set also comes with a frame for each snowflake so they can be cut to create full snowflakes like in my project below.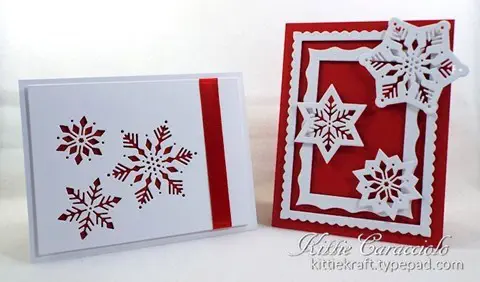 Thanks for coming by and I hope you have a great day.
Card size:  5.50" x 4.25"