Use your fancy edge dies to create a beautiful focal element for a stunning card!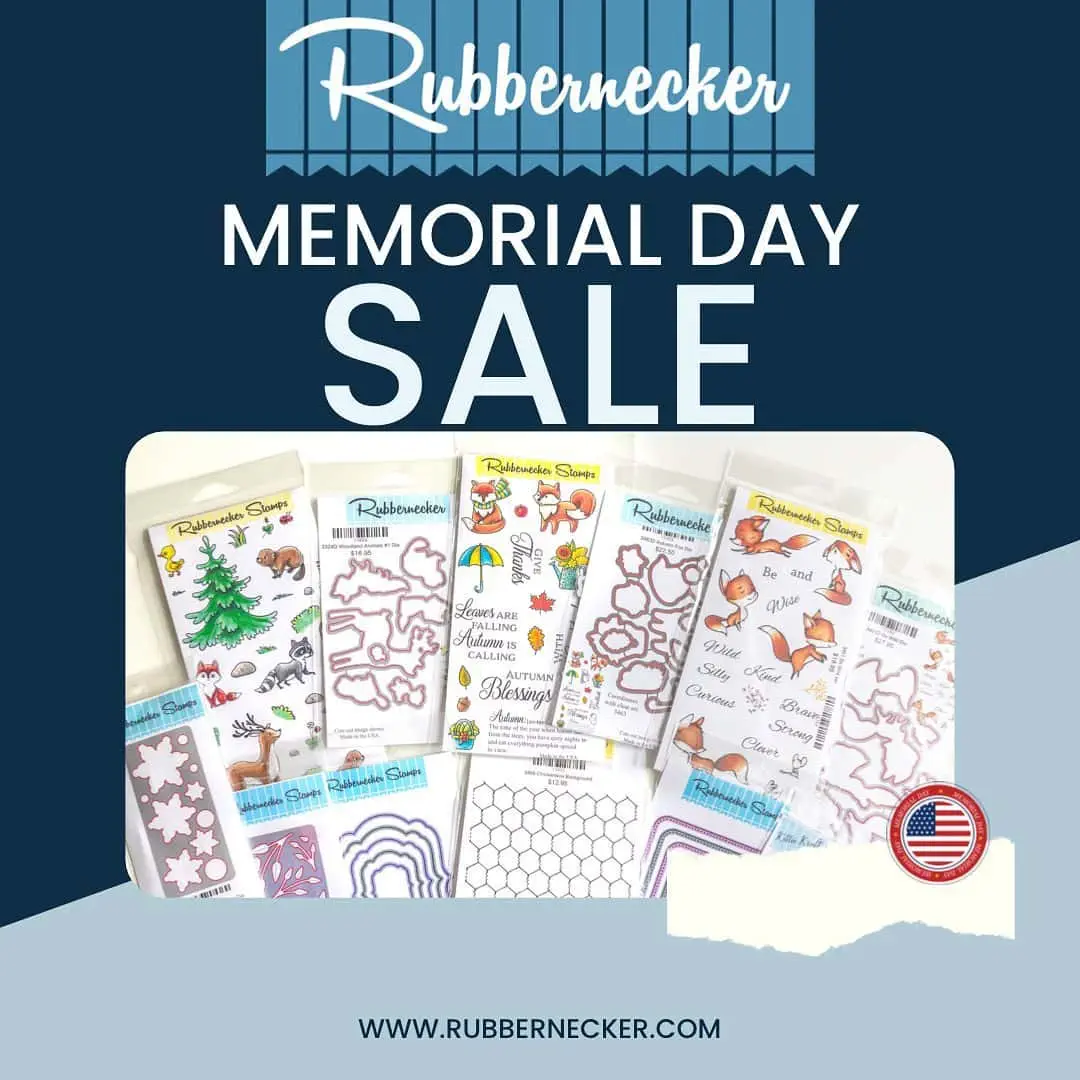 In this post, I shared how using fancy edge dies – nested or not – can add tons of easy design impact on a card. Today I am using another fancy edge die from the same die set to make a stand alone focal element that makes this card so special. In the photos, the white lacy die cut panel doesn't quite stand out like it does in real life but you can take my word for it that this card is just so incredibly pretty! Let me show you how to make one of your own.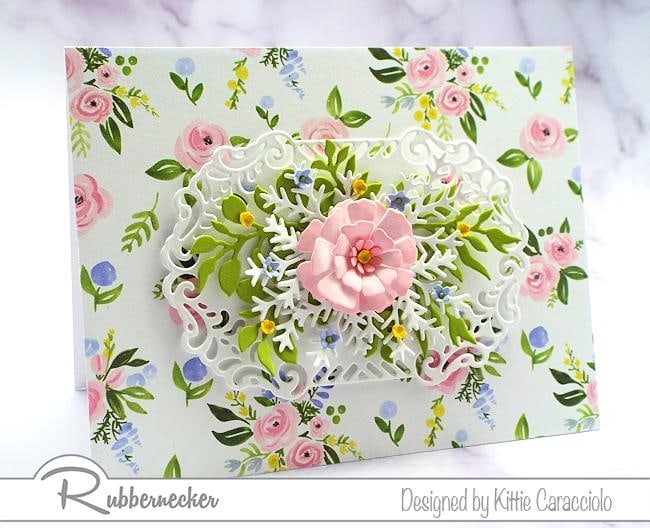 Card Base and Fancy Edge Layer
Use white cardstock to cut an A2 sized card base and the Fancy Decorative Nested die.
Cut a 5.50″ x 4.25″ layer using a pretty designer paper.
Apply ATG adhesive to the back of the designer paper layer and attach it to the card base.
Adhere strips of mounting tape to the back of the fancy edge layer, center and attach it to the card base.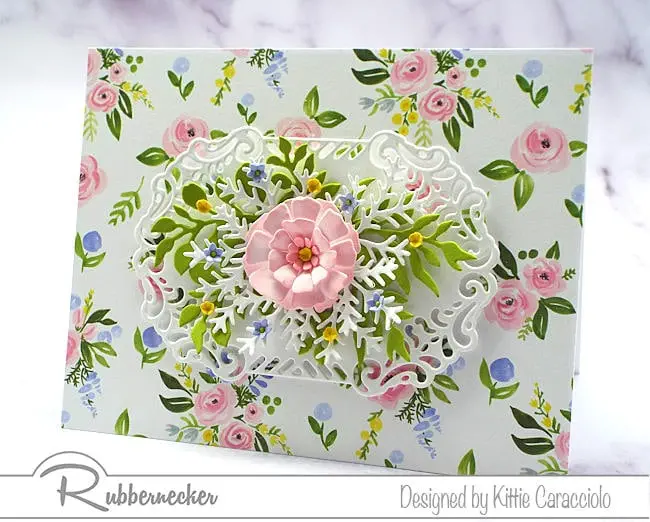 The Flowers and Foliage
Use white cardstock to cut the Stackable Flower and Leaves #4.  
Apply a light shade of pink ink to the large flower section using a mini applicator.  
Place the flower sections face down on the molding pad and roll over the petals with a large round stylus.
Turn the flower sections over and push down in the center using a small tipped stylus.
Attach the flower sections together using glossy accents.
Use yellow and blue cardstock to cut the Tiny Flowers #2 and Tiny Flower Buds.
Place the flowers face up on the molding pad and push down in the centers using a small tipped stylus.
Cut the Branches and Leaves sections using green cardstock and white cardstock to cut the Greenery #1 sections.
Arrangement
Attach the large green foliage branches to the white layer using glossy accents.
Apply a generous amount of glossy accents to the to the back of the flower and attach it in the center of the foliage branches.
Tuck the white greenery branches under and around the flower and attach them in place using glossy accents.
Finish by attaching the tiny flowers to the branches using glossy accents.  Pro Tip:  I used the tiny blue and yellow flowers in the arrangement to mirror those flowers on the background of the designer paper.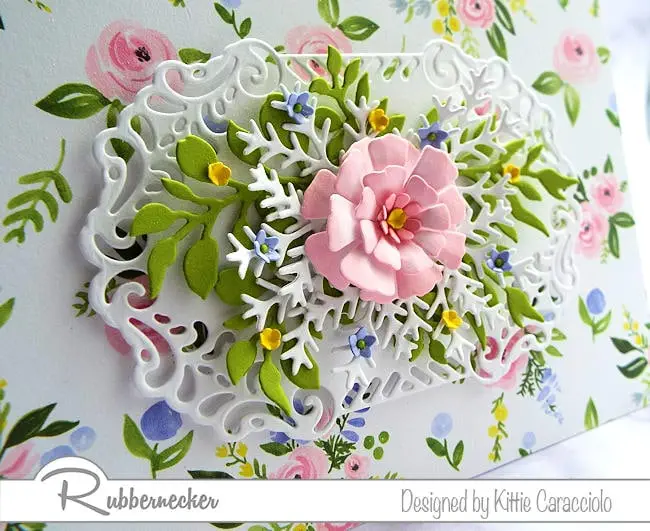 I have several flower shaping video tutorials on YouTube showing how I form and assemble my flowers.  This Flower Shaping Video was made using a different flower but it's the same exact concept.
5509D Fancy Decorative Nested Die

5508-02D stackable flowers/leaves #4 Die

5404D Branches and Leaves Die

Greenery #1 Die Cut 5162-09D

5422-03D Tinny Flowers #2 Die

Tiny Flower Buds Die Cut 5147-10D

Color Fuse Set #5
| | | |
| --- | --- | --- |
| The Color Catalog by Sarah Renae Clark | Sizzix – Paper Sculpting Kit | McGill – Paper Blossoms Collection -… |
| Amazon.com: McGill Paper Blossoms… | PanPastel Sofft Applicators 12/Pkg | Scrapbook.com – Magic Mat – Standard… |
| Scrapbook.com – Magic Mat – Standard… | Crossover II Fabric & Paper Cutting… | Amazon.com : Dahle 550 Professional… |
| Scotch Advanced Tape Glider & Tape | Mini Glossy Accents, Ranger Accents | Amazon.com: 1000 Pieces Foam Sticky… |
| Amazon.com: Mini Foam Dots… | Amazon.com: Scotch 1/2-Inch by… | Teflon Bone Folder, Essentials by Ellen |
| Scor-Pal Measuring & Scoring Board 12×12 | Glue Dots, Mini (3/16″) | Amazon.com : Accent Opaque White 8.5"… |
There are so many ways you can use your fancy edge dies and honestly, using one to mount your focal element to as a stand alone detail is one of the easiest. Tell me, have you shopped your stash and found any surprises?