Good Monday morning.  I haven't used the Belleek Inspired technique in a while and I have been missing it.  I leaped away from fall and Christmas to make a soft pink and white card appropriate for any occasion. If you aren't familiar with this technique you can check out the instructions here.
I started by brayering soft pink ink directly on the top of the embossing folder and embossing the white cardstock.  This created a soft pink background while allowing the roses to remain white.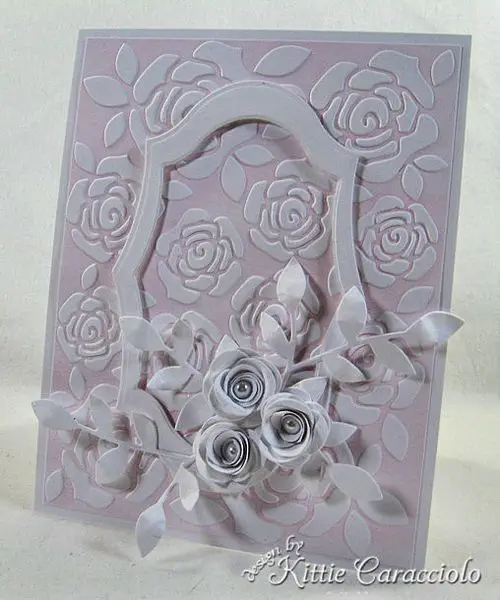 I attached the embossed layer to the card base and followed by mounting the frame with mounting tape. I formed the foliage using a stylus and attached in place around the frame using glossy accents.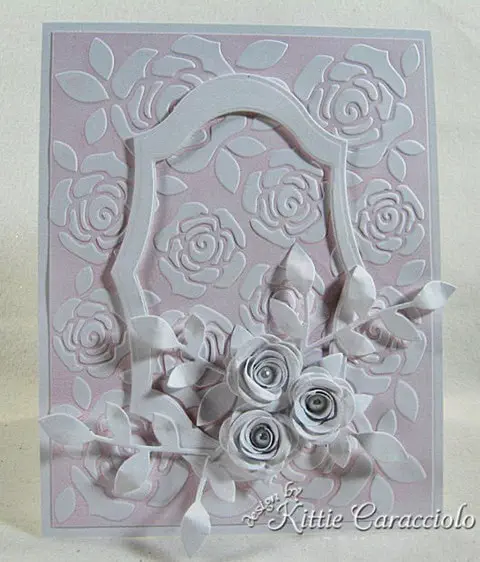 I rolled three roses and had a little problem with all three rose centers being a little too open.  Sometimes I just can't keep the center twisted all the way closed.  Shhhh….don't tell anyone!  I just tossed in some pearls to make the flower centers look complete. Who would know I didn't plan it that way. 

 This card is so much prettier in person than in the photo.  That's how it goes sometimes. I am at the mercy of my own poor camera skills.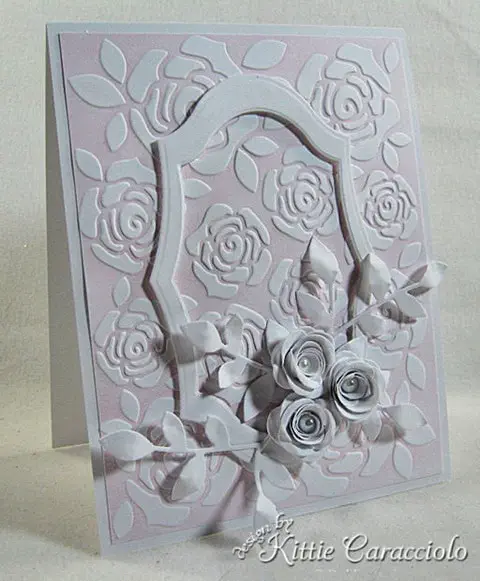 Have a great week and I appreciate you coming by today.
Paper:  White   Ink:  Distress Ink Spun Sugar   Accessories:  Lifestyle Floral Embossing Folder, My Favorite Things Label Stax Set 2, Mini Rolled Roses, Poppy Stamps Lorelai Leaf, Glossy Accents, Mounting Tape, Brayer, Stylus, Mat, Pearls