Good Sunday morning and happy anniversary to me. Today I am celebrating two blogging milestones.  My article today is blog post number 1,000 and My Very First Blog Post ever was published five years ago on November 9 2007.  It is amazing to look back on my original posts and to browse through the years to see all the twists and turns my stamping style has taken.
To celebrate I am offering several nice items for blog candy.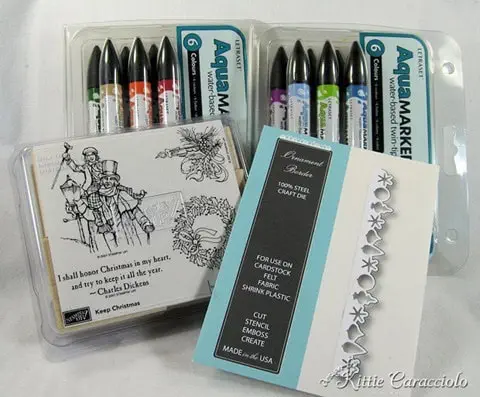 Letraset Aqua Markers Set 1 and 2, Memory Box Ornament Border Die and retired unmounted 2007 Stamping" Up! Keep Christmas stamp set. 
All you have to do to qualify for my gift is leave a comment telling me how long you have been blogging and or paper crafting.  You will have until 5:00 pm on Wednesday, November 14th to leave respond. 
I love making flower cards and especially poinsettia Christmas cards during the holidays.  For this project I paired the Poppystamps Blooming Poinsettia and Grand Madison Arched Window.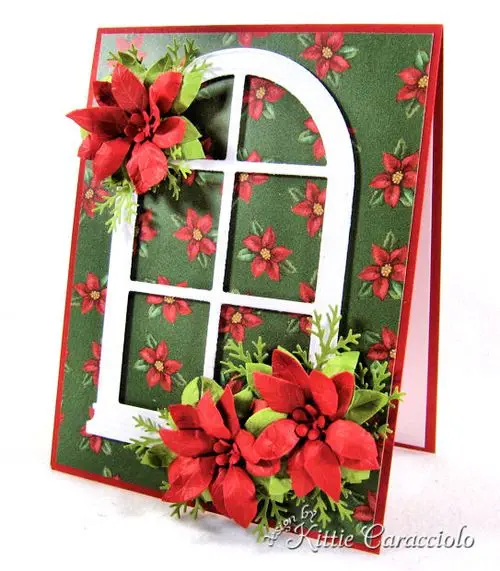 I created my poinsettias by using only the smallest flower die section.  I wanted them to be small enough to arrange on the arched window.  Check out my Poinsettia Tutorial for step by step photos of how I form my flowers.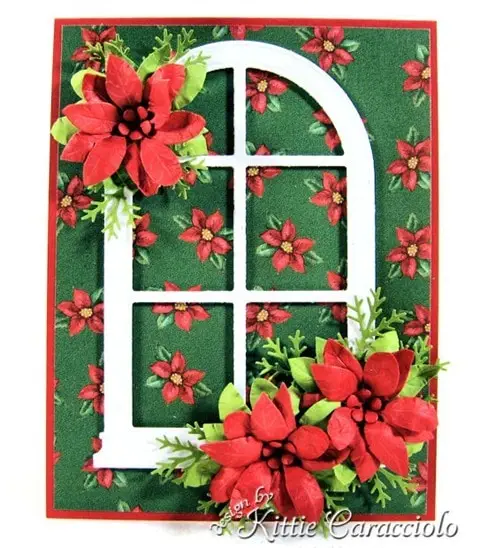 I attached the window to the card base with mounting tape to add dimension.  I applied the poinsettias with glossy accents. Adding the pine branches around the poinsettias created a touch of softness to the arrangement. Here are a couple close up pictures to give a closer view of how the flowers and foliage was arranged.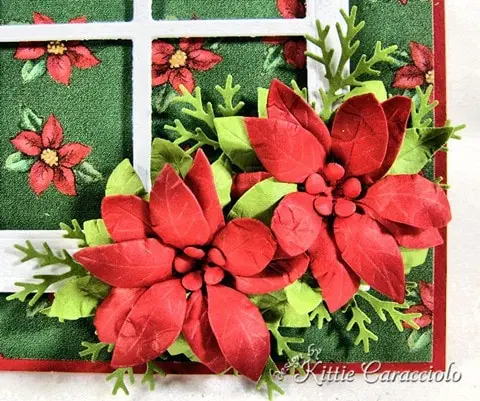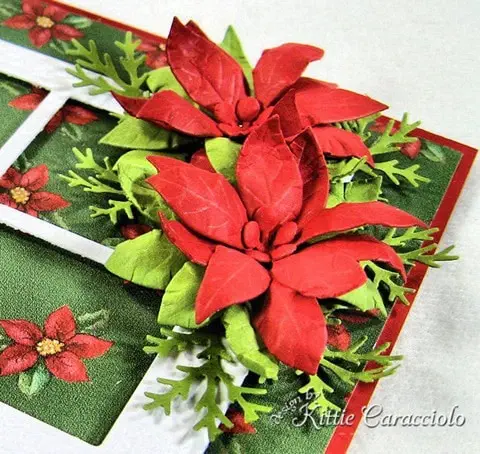 I thought the poinsettia and window was perfect layered over the Tina Wenke poinsettia paper.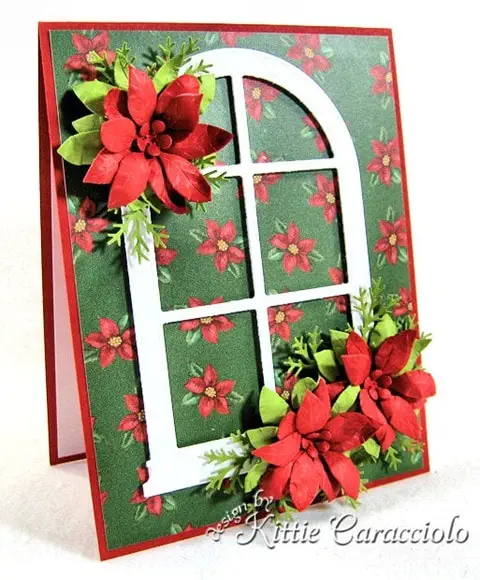 Thanks for stopping by and I hope you have a wonderful Sunday.
Paper:  Tina Wenke Holiday Card Making Paper, White, Olive, Red    Accessories:  Poppystamps Blooming Poinsettia, Grand Madison Arched Window, Martha Stewart Branch Punch, Mounting Tape, Glossy Accents, ATG, Big Shot, Stylus, Mat,