Good Tuesday morning.  I have another snowy cottage scene to share with you today and this time it was made with Tina Wenke's Holiday Card Making Paper.
The house and trees were cut from designer paper and the roof and snowy ground was cut from white cardstock.  The sky background is another of the wonderful coordinating papers in the pack.  I thought it was so pretty for night snow scene.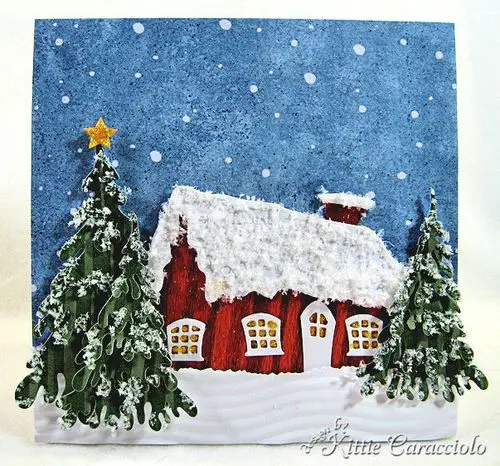 I attached all the pieces together and mounted to the card base.  I applied glossy accents all over the roof and trees and applied flower soft on everything.  I love the softness of the snow of the roof.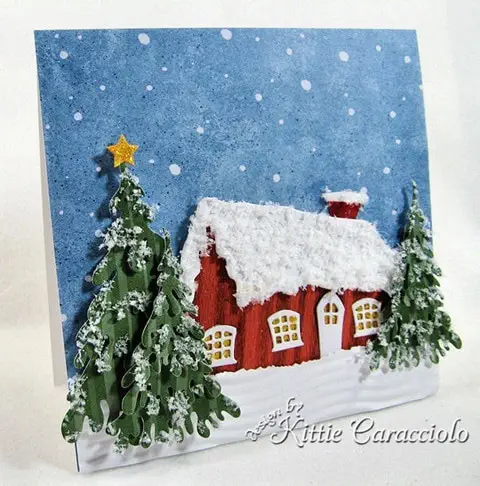 I have had several people ask me for a step by step tutorial on how I put the tree sections together with mounting tape. I think these are pretty self explanatory and will help.

I put a small piece of mounting tape on the top of the section.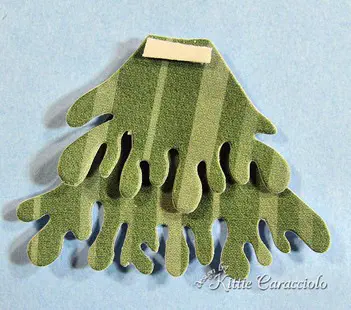 Attach the sections together to build the tree.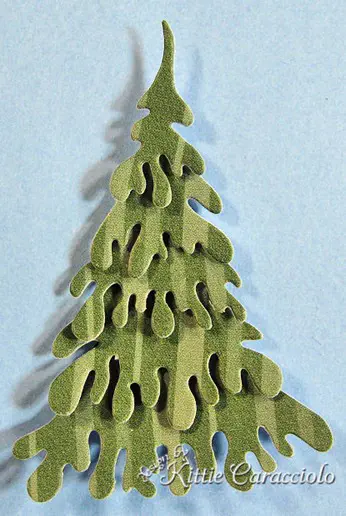 Once the tree is together turn it over.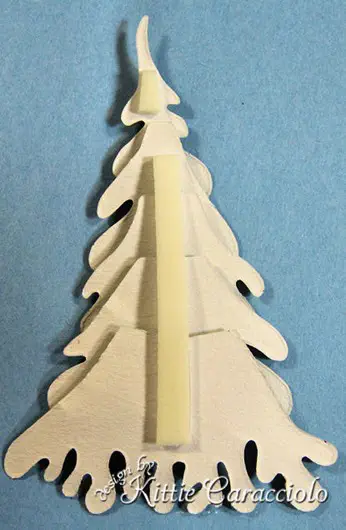 Apply a strip of mounting tape to the back of the tree so it will stand out a little from the card base for added dimension.
Thanks for stopping by today. If you haven't seen my anniversary blog candy post be sure and stop by for a chance to win a nice prize package and to help me celebrate.
Paper:  Tina Wenke Holiday Card Making Paper, White    Accessories:  Dee's Distinctively Dies Small Winter Cottage, Large Snow Covered Tree, Small Snow Covered Tree, Polar White Flower Soft, Mounting Tape, Glossy Accents, Wave Crimper, Yellow Stickles, ATG, Big Shot